Yantra Harvest Energy Pvt. Ltd. is a leading energy-saving solution provider in India. It is a BEE Approved Grade–1 ESCO company since 2013 and provides ESCO/OPEX energy-saving solutions to harvest energy without any CAPEX. The Company provides a range of solutions for the pulp & paper industry including Energy Conservation Turbines, MV VFD, power quality solutions, and Heat Exchanger efficiency improvement solutions. In an interaction with Paper Mart, Mr. Ajit Shah, CEO, Yantra Harvest Energy Pvt. Ltd., takes us through an overview of the company, the solutions for the industry, and the role of energy efficiency in the papermaking sector.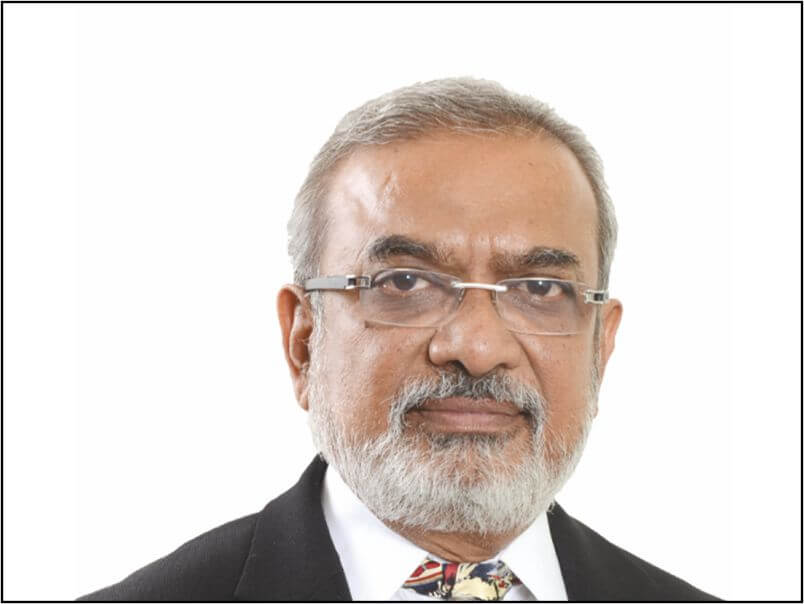 Paper Mart: Could you present a brief overview of Yantra Harvest Energy Pvt. Ltd. along with its services specifically for the paper industry?

Ajit Shah: Yantra Harvest Energy Pvt. Ltd. is an Energy Service Company (ESCO). From guaranteed savings to payback, every responsibility belongs to an ESCO, and that is what we do. Paper mill holds huge opportunity for energy efficiency as they use extensive power and have their own captive power plant. When a business uses a captive power plant, there is a huge energy-saving opportunity available in the power plant itself (in the different fans and pumps). We provide that to the paper mills under the ESCO model, in which no investment is made by the customer. We provide the CAPEX, performance, and uptime and the client pays out of the savings.

In a paper mill, there is a good amount of steam used for different process requirements, especially in the drying unit. They use PRV and energy is wasted. We can help the industry to save that by using Energy Conservation Turbines (ECT) and the payback of this technology can be as less as one year. In this, the energy conservation turbine connected parallel to the PRDS/PRV uses this enthalpy to produce incidental power without impacting the steam parameters that are required for the process. Our advanced technology is designed to optimize the energy used and deliver maximum output at minimum fuel cost.

Hence, we can help the paper industry to reduce CO2 emissions, save energy as well as generate energy from waste.
PM: How long you've been there in this industry?

AS: Yantra Harvest is in the industry for the last 17 years and we have done 477 MVD installations. In these years, we have been able to save 60 MW of power per hour which is equivalent to the reduction of 432000 tons of CO2 per year and the planting of more than 20 million trees per year.

Our mission is "let us create a Carbon Neutral planet".
Watch: IVAX Paper Chemicals Interview

"In order to remain competitive and make the business profitable, it is important for paper mills to maintain the global standard of energy consumption per tons of paper and meet the obligation of Carbon Neutral in the coming years."
PM: What is the product portfolio of Yantra Harvest specific to the pulp & paper sector?

AS: Yantra Harvest has the following energy-saving solutions for the paper industry:

VFDs (LV/MV)

Energy Conservation Turbines

HeatX which improves Heat Exchanger efficiency and stop fouling of Heat Exchanger

Power Quality – Improvement in Power Factor and Harmonics mitigation.

All these solutions are available on different commercial models:

a) ESCO

b) Performance Contracting – Hence, you have guaranteed performance ROI.

PM: Please shed some light on your clientele.

AS: Our list of clients includes big names such as NTPC Ltd., GMR Group, CESC Ltd. Adani Power Ltd., Indian Oil Corporation Ltd., HPCL, etc. In the paper industry, we have provided solutions to CK Birla Group (Orient Paper & Industries Ltd.) and Bilt Graphic Paper Product Ltd., Bhigwan.
Also Read: Consumer Tissue: Reboot Time for a New Business Model

PM: How important is energy efficiency for the paper industry?

AS: The cost of energy is going up. In order to remain competitive and make the business profitable, it is important for paper mills to maintain the global standard of energy consumption per tons of paper. For that, they need to reduce their energy consumption and energy efficiency is one of the solutions. Also, to meet the obligations of Carbon Neutral and reduction of CO2, it is essential that they must save energy.