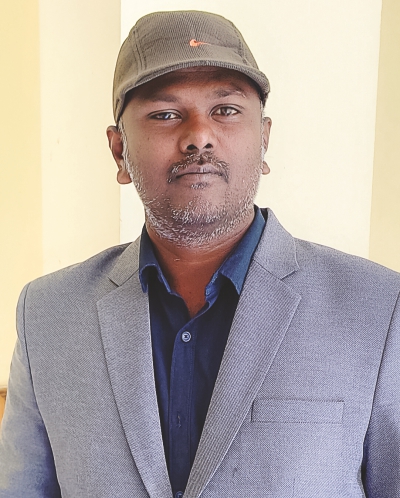 SPS Kalyan Machine Designer assumes the responsibility of providing technologically advanced machines to agro-waste-based tableware manufacturers. These machines integrate the application of various types of agro-based waste for finished products. Mr. Kalyan Kumar, Director & Founder, SPS Kalyan, shares with Paper Mart the company's history, unique solutions, and market strategy.
Company's Overview
In 2018, Mr. Kalyan Kumar started the company – SPS Kalyan Machine Designer with the help of his father's experience, who has been in the field of machine making for 14-15 years. Post-startup, the company continued on the areca plate machines project for a year, after which Mr. Kalyan self-conducted a small survey. He researched the agricultural materials that are thrown away by humans. Post-survey, he reimagined his machine-making formula and launched a machine design project, wherein the machine uses all types of agro-waste that the buyer can procure for their finished products.
"Now in my company's machines, I have successfully integrated application of 35+ types of agriculture raw materials," comments Mr. Kalyan Kumar.
Watch: JMC Paper Tech Launches New Subsidiary JMC Papers
Manufacturing Operations & Product Line
SPS Kalyan Machine Designer invests in designing and making machines that target the main problems of biodegradable tableware manufacturers, who use various types of agro-waste to make their finished products. The company's single machine can apply 30+ types of agro-waste into the manufacturing process, including rice bran, rice husk, rice straw, wheat bran, wheat grass, peanut shell, tamarind seed, bananas material, coir, non-poison wood powder, coffee shell, ginger spent, palm tree fiber, tender coconut, bamboo powder, onion peel, coffee waste, cotton waste, sugarcane waste, areca shell, etc.
The company also attends to the dual concerns of machinery maintenance and general technological awareness in the market.
Trends In Biodegradable Tableware Market
The agro-based biodegradable tableware is in huge demand, especially during the post Covid-19 period. The manufacturers of these products are SPS Kalyan Machine Designer's customers, and it is the company's effort that the product manufacturers can satisfy all types of products bought. This area of service is important as the final product value differs for different raw materials.
The company's solutions have been designed after a careful market study, as Mr. Kalyan shares, "70 percent of biodegradable products manufacturing units suffer losses due to three reasons; only one raw material can be used by any one machine, the machine makers do not guide their customers on proper machine operation, and poor marketing of technological advancements and solutions. SPS Kalyan addresses all three resulting in 100 percent satisfaction and reduction in losses for our customers." SPS Kalyan's technology is one-of-a-kind and the competition is negligible, hence marketing is easier as well. The company also trains the product manufacturers on managing machine operations.
Also Read: Thooshan Targets Cutlery Revolution with Biodegradable and Partially Edible Dishware
All the machines are designed to process agro-based raw materials, instead of plastic or paper, for a final product that is biodegradable and edible, that is it can be used to feed cattle and poultry. Mr. Kalyan shares, "My company has successfully launched this project to design machines that make all types of biodegradable and edible tableware products."