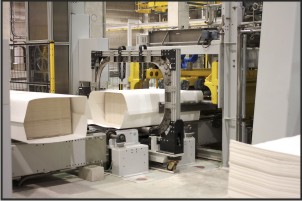 September 9, 2014

Montes del Plata, Stora Enso's 50/50 joint operation with the Chilean pulp producer Arauco, officially inaugurated its industrial complex located in Punta Pereira, Uruguay on 8 September 2014. The investment of the mill amounted to USD 2,270 million, with an additional USD 230 million invested in the port, making it the country's largest private investment in history.

The Montes del Plata pulp mill's annual capacity is 1.3 million tons of bleached Eucalyptus kraft pulp and Stora Enso's part, 650,000 tons, is to be sold entirely as market pulp. The wood is sourced mostly from the company's own forestry plantations. As a whole, the operations will increase Uruguay's annual GDP by 2% and export by 7%.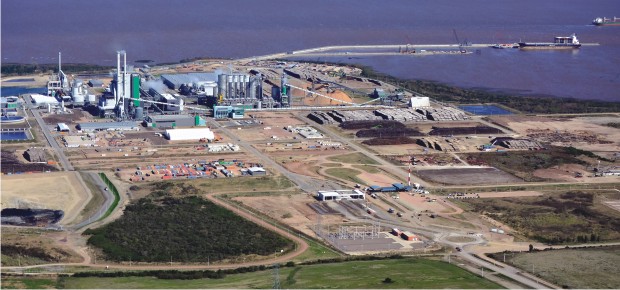 The mill's surplus power generated will feed the national grid, supplying up to 80 MW, equivalent to use by 200,000 Uruguayan households, through renewable and sustainable transformation of biomass, thus enhancing the country's general infrastructure. Montes del Plata will also provide the sewage and water works system with an effluent treatment plant for the city of Colonia, an effluent pre-treatment plant in Carmelo, a sewage treatment plant in Conchillas and a potable water plant also for Conchillas.

In terms of outbound transportation, Montes del Plata adds a modern port terminal to the country. The terminal can be used for river and maritime traffic given its connection to the Martín García Canal, thus enabling pulp production to be directly loaded to its final market destinations.

"Uruguay benefits from a very rich eco-system. Montes del Plata will not compromise in its efforts to protect and develop the natural habitat and do what's right. We strive to set a benchmark in terms of stakeholder relations, land use and contribution to local development," says Juan Carlos Bueno, EVP, Stora Enso Biomaterials.