The order is included in Valmet's orders received of the fourth quarter 2021. The value of the order will not be disclosed.
January 10, 2022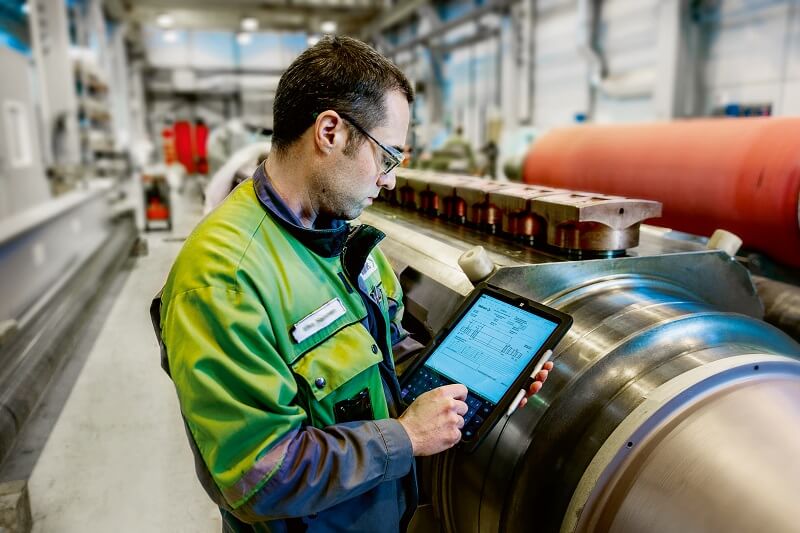 Valmet will supply a new IntelliJet V hydraulic headbox to Andhra Paper Ltd. for its Kadiyam facility in India. The start-up of the equipment is scheduled for the third quarter of 2022.
"Andhra Paper selected IntelliJet V headbox thanks to its compact design, adaptability to existing mill environments and processes, as well as its fast installation and start-up. These features will help ensure the targeted improvements in production and the right quality can be reached as quickly as possible after the start-up," says Mr. Anish T Mathew, Director commercial & CFO, Andhra Paper.
"The key to the headbox design is a high energy tube bank that provides uniform high headloss, which produces consistent flow from pondside to pondside. The tube bank utilizes expansion tubes with a converging outlet that accelerates the flow and results in uniform flow with equal volume from edge to edge", says Varun Jain, Director, India Region, Valmet.
Valmet's delivery includes the design, supply, construct and commission of the new IntelliJet V hydraulic headbox for Andhra Paper's PM3 in Kadiyam mill. The IntelliJet V hydraulic headbox operation has two distinct features: high turbulence and controllability. The tube bank provides high turbulence that attributes to fiber dispersion and flow distribution while the controllability of the final flow activity is in the nozzle. This is achieved by turbulence optimizing, flow profile control and delivery angle control, which lead to quality fiber dispersion, uniform cross machine flow and fiber orientation.
Also Read: VPK Group Orders Grade Conversion Rebuild From Valmet.
After the assembly of the IntelliJet V headbox, PM3 will produce mainly writing and printing paper (kraft paper if needed) with the basis weight range of 40–120 g/m2 and with a maximum speed of 850 m/min.