Known for its dairy, dairy alternative and other liquid food aseptic packs, Uflex is expanding in the growing on-the-go beverage market. Company's aseptic packaging manufacturing facility is first of its kind with a production capacity of 7 billion packs per annum. The plant is spread over 21 acres of the sprawling 72-acre land parcel that Uflex had bought in Sanand, Gujarat.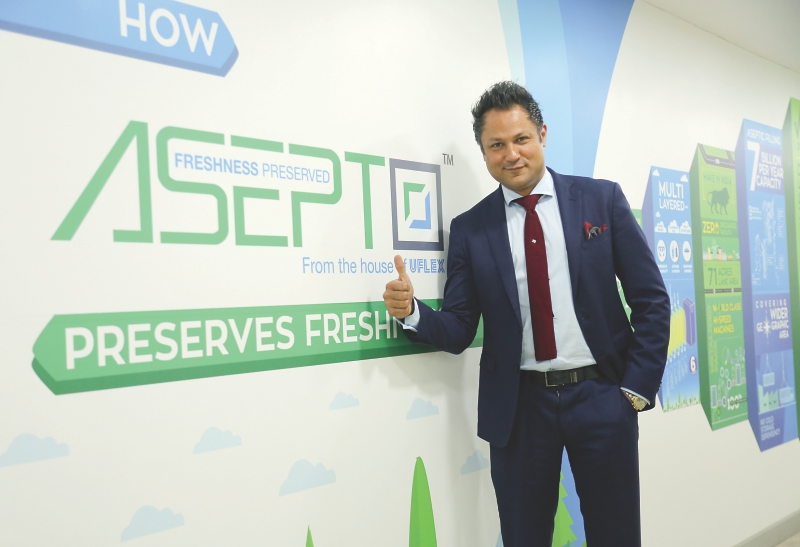 Paper Mart caught up with Mr. Ashwani Kumar Sharma, President & CEO, Uflex Ltd. to discuss how ASEPTO from the house of Uflex is providing a sustainable solution to the challenge related to aseptic liquid packaging.

Paper Mart: ASEPTO is India's first liquid carton manufacturer. What is ASEPTO's aseptic liquid packaging and how is it made? What are its benefits?

Ashwani Sharma: ASEPTO is a six-layered packaging material that comprises paperboard, aluminum and polyethylene. It is designed to deliver user convenience, ease of opening and optimal shelf life for goods, such as milk, juices, dairy products and distilled beverages. It promises the concept of 'Freshness Preserved'; ASEPTO ensures that food remains free from bacteria and other harmful microorganisms for a long period of time at room temperature without any need for refrigeration or cold chain arrangements, like reefers, in the supply chain.

Uflex uses best-in-class raw materials from reputed manufacturers and suppliers who are recognized for their quality and performance. High-specification liquid packaging board, which is the main material for aseptic packaging and forms 70 percent of the final product, is sourced from the world's best supplier in Europe.
Innovation: When we conceived this project a few years back, we studied the liquid carton industry extensively. We realized that there is one global leader and there are two or three big companies in the segment. By and large, the difference in the final product is merely based on shapes and sealing technology. But nobody has been able to come up with packaging that makes the product look different and attractive at retail shelves. This is because packaging plays a very important role in attracting customers' attention for a product on a shelf.

We also studied the Chinese market in a detailed manner because 30 years back, there was only one company operating in the segment and today there are so many Chinese entities. At the end of the day, everyone is copying one large player. In that scenario, we had two options—either follow the league of copying someone or be innovative by taking the risk to be different. We thought of offering better value to the Indian market, as well as to global customers. We needed something unique, and went ahead with the latter proposition to work on innovation.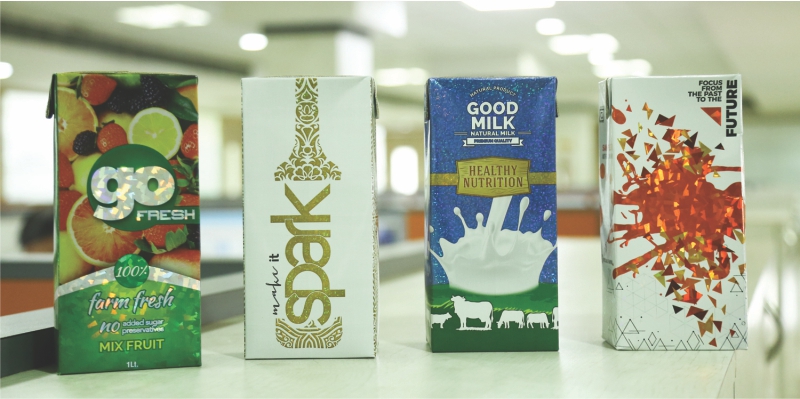 Uniqueness Redefined: At Uflex, the foundation has been on innovation. We already have more than 150 patents to our credit. We focus on the delivery of a product to customers that is unique, enabling our customers' brand unique. And our connection with the customers has been really strong. We have been doing that time and again. So, with our products – whether it's holography, foil stamping or embossing – the idea is that we are creating a product that is very attractive on the shelf, allowing brands to grab the attention of customers. Attraction raises the chances of a pack go into a customer's basket by about 95%. Once you've got their attention, the battle is won.

PM: What industries do you serve through aseptic liquid packaging?

AS: Our offering is designed to deliver user convenience, easy opening and optimal shelf life to products like juices, non-aerated alcoholic beverages and highly perishable liquid consumables like milk and other dairy products.

PM: Uflex Limited recently launched a packaging solution called 'ASEPTO Eye'. Could you tell us a little bit about this product?

AS: Uflex has launched a cutting-edge packaging solution called 'ASEPTO Eye' for the beverage segment at the global fair 'GulFood Manufacturing 2019' held in Dubai. ASEPTO Eye with the iconic lens is a time-honored technique offering ripple concave lens and single lens technology for three-dimensional (3D) effects on the aseptic packs. These lenses come in various sizes and shapes and offer bespoke designs to brands to enhance their appeal on shelves.

PM: Could you tell us a little bit about your infrastructure, workforce and manufacturing capabilities? What is your production capacity?

AS: We have a world-class plant in Sanand which is the best of the best. When you arrive at the ASEPTO plant in Sanand, about 75 minutes from Ahmedabad airport, you will be surprised by the project's magnitude and its purpose; it has an imaginative architecture. The stunning state-of-the-art plant is unbelievable to one's eye. Our total investment towards aseptic packaging plant is INR 1500 crores in phase manner with a potential to employ 2000 people. Out of this we have already invested INR 580 crore (approx. USD 85 million), lead to employments of 250 people. Our total investment over the next two to three years is INR 1500 crore in a phased manner. The facility is equipped with the latest top-of-the-line converting machines capable of manufacturing truly world-class aseptic packs for our customers. The aseptic packaging manufacturing facility is first of its kinds with a production capacity of 7 billion packs per annum. The plant is spread over 21 acres of the sprawling 72-acre land parcel that Uflex had bought in Sanand, Gujarat.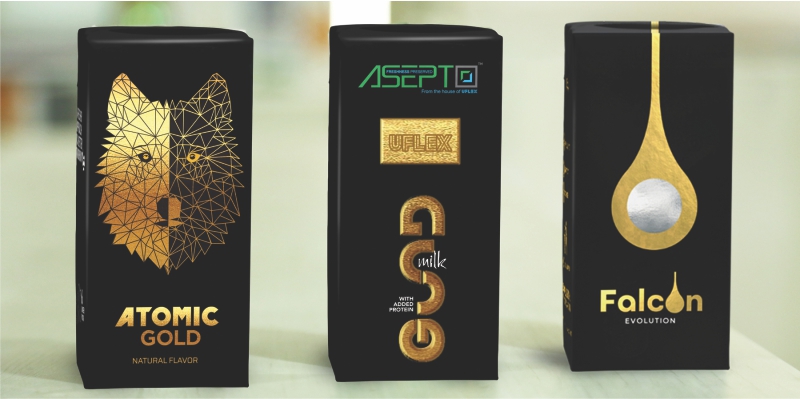 Characteristics: A production block of 300,000 square feet contains the raw materials and finished goods stores, services, printing, laminating, slitting and rewinding machines, materials testing and quality control laboratory and automated logistics. The space is completely air-conditioned and hygienically maintained to keep the microbiological load of the production environment on a par with global standards.

Forward-looking: Designed for growth, capacity choices can be added or optimized with the minimal addition of capex on infrastructure. Therefore, we can address the varied needs of changing times ahead. We have ensured world-class manufacturing standards at the plant, focusing on cost efficiency. Overall Equipment Efficiency (OEE) improvement is carried out to achieve sustainability and cost agenda as an indicator of responsible growth.

Compliance & Certification: Together with official Indian standards, our plant is certified in accordance with the International ISO 9001:2015, ISO 14001:2015, ISO 22000:2005 and OHSAS 18001:2007 management systems as well as the BRC Global Standard for Packaging and Packaging Material. All our products are compliant with the USFDA norms and SEDEX certified.

All the process owners at the Sanand plant and key machine operators have rich experience in the liquid packaging industry and have contributed significantly in establishing the unique ASEPTO laminate in the market. Additionally, ASEPTO has built up strong engineering and technical teams strategically placed at metros to operate across -India with ease for servicing its Smart 78 and Flexpress 10000 liquid packaging filling and sealing machines.

Our total investment towards aseptic packaging plant is INR 1500 crores in phase manner with a potential to employ 2000 people. Out of this we have already invested INR 580 crore (approx. USD 85 million), lead to employments of 250 people.
Our Engineering Division in Noida, which manufactures the filling and sealing machine, also contains a demonstration machine as well as a testing laboratory for proving the total efficacy and performance of the laminate and packaging. Materials are also periodically sent to internationally approved laboratories for establishing globally accepted norms and certifications for the laminate and the process.

PM: What are the sources of the paper you use for packaging? Is it from sustainable sources? What is your approach to sustainability?

AS: Uflex uses best-in-class raw materials from reputed manufacturers and suppliers who are recognized for their quality and performance. High-specification liquid packaging board, which is the main material for aseptic packaging and forms 70 percent of the final product, is sourced from the world's best supplier in Europe. Our liquid board is food-safe and odor neutral, and the board – is made with renewable paper coming from well-managed forests, making it an eco-friendly choice and 100% recyclable. The paper we use allows for effective light-weighting for less material usage and better supply chain optimization efficiency. Also, the paper is stable and easy to hold, with a printing surface that can reproduce demanding images. The most important property of our paper is they are long fiber wood helps to maintain a stiffness of 80mN which is required for liquid packaging board and a must.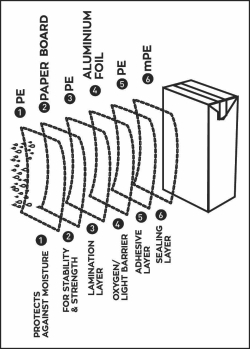 We accord very high value to environmental sustainability and ensure that all our business operations live up to the ethos of protecting and conserving the environment. Innovation remains inalienable to sustainability at Uflex. Our multipronged approach towards sustainability includes but is not restricted to light-weighting, down-gauging; reduction in production waste, transforming production waste-to-energy, optimizing post-consumer-recyclate and economize energy consumption.

Our aseptic liquid packaging manufacturing facility at Sanand Gujarat is gold-rated. It's a zero discharge plant. So, from a facility point of view, sustainability, water consumption, electricity consumption are all dialed-in so that we are contributing in a big way to the environment. When you come to the plant, you will see and appreciate the kind of facility we have created. It's really, really world-beater.

PM: Are the domestic and global markets for your products lively enough for your business?

AS: Both the markets are extremely lucrative for our products as the current COVID-19 situation – where people have become even more cautious buyers – has made health and hygiene and safe packaging priorities for all. Consumers are looking out for packaged food as we can see around tutorials and videos explaining protocols on how to buy food from stores; it's only possible when sellers too are packaging the products rightly. Our packaging has several stages of production offering barrier properties to keep products safe and the packs anti-counterfeit. It is pertinent that food products not only remain safe in packaging for long period, but also that they are anti-counterfeit. Therefore, a good packaging plays a pivotal role in today's scenario for all food brands. Due to this, the aseptic market is witnessing massive growth. At present, the Indian aseptic liquid packaging market is growing at the rate of 17-18% per annum and is expected to double in the next five years to approximately 20 billion packs per annum. India, therefore, has a huge opportunity at hand.

Uflex has launched a cutting-edge packaging solution called 'ASEPTO Eye' for the beverage segment at the global fair Guflood Manufacturing 2019 held in Dubai.
Segment-wise growth: The demand for aseptic packaging is thus becoming prominent in key segments like juices, dairy and alcoholic beverages. India can command the dairy segment being the largest milk producing country in the world and with the registered milk production growing at 6.5% to 187.7 million tonnes in 2018-19 as against 176.3 million tonnes in 2017-18. The per capita availability of milk has also increased to 394 grams per day. (Source: National Diary Development Board)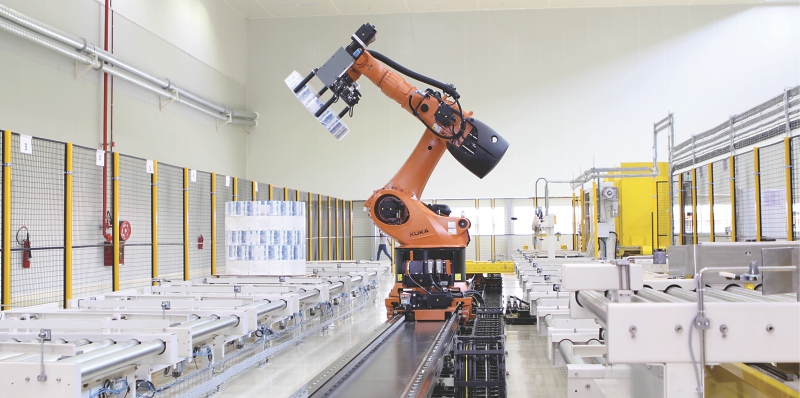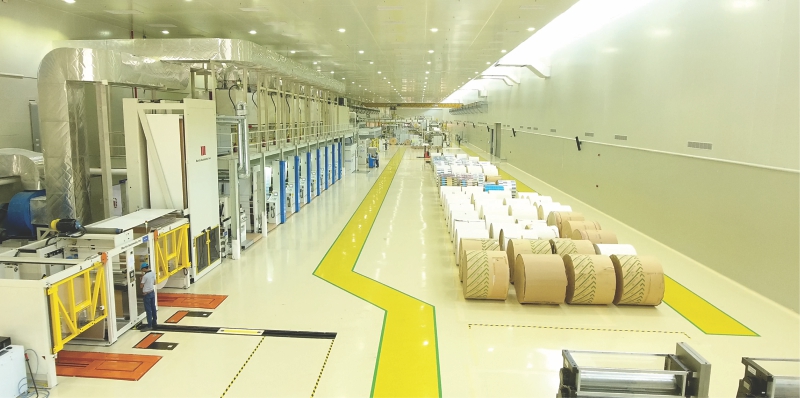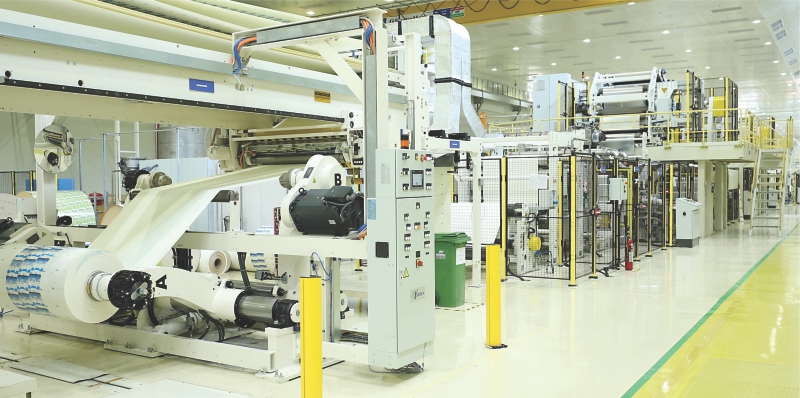 The aseptic packaging developments can help improve the shelf life of milk without the need for refrigerated supply chain infrastructure. Although the majority of milk consumption in India is in the form of plastic pouches, there's been increasing focus of packaging firms to provide value-added packaging as dairy players focus on extended shelf life with ultra-high temperature (UHT) treatment of milk. Hence, aseptic packaging can be a game changer in addressing the issue of wastage, while increasing the shelf life too of these perishable products. Even if 10% of this segment could be made to shift towards aseptic packaging, showcasing the benefits the producers would have in terms of cost saving and marked differentiation, aseptic packaging segment will grow substantially.

On the other hand, juice and alcoholic segments are equally attractive markets for aseptic packaging. Juices are quite a popular segment and blend best with the aseptic packaging properties of long shelf life; protection from climate changes requiring no need for added preservatives because of six protective layers and, above all, being light weighted, leading to no dependency on cold chains to make this packaging truly the need of current times.

In the domestic market, there are new avenues opening up for aseptic packaging in the liquor segment, for example country liquor. The government has encouraged the category of aseptic packaging due to high adulteration that has led to many adverse health hazards over decades, which have increased manifold in the alcohol segment. Deaths and other health problems have risen due to the consumption of adulterated hooch or country liquor (desi) in India. These stem from the outbreak of liquor tainted with methanol, a close chemical cousin of potable alcohol that can be fatal in cases of consumption of a few ounces. Therefore, aseptic packaging is ideal for alcohol as it not only offers six-layered safe packaging, ensuring content is hygienic and tamper-proof (and therefore anti-counterfeit), but also lighter and less fragile than glass to make it more economical. Above all, Uflex offers the convenience of being a total system supplier for the growing demand of country liquor in aseptic packaging, which requires filling lines to address the growing segment in the domestic market. In fact, now we have a multi-format machine launched last year which is servo-based. ASEPTO Flexpress 10000 offers advanced integration with PLC. It also comes with operator-friendly HMI (human machine interface). Uflex is pitching this unique machine for optimum packaging in the dairy, dairy product, juice and alcohol segments. The advantage of ASEPTO Flexpress 10000 machine is that it offers high flexibility for all-in-one portion packs from 90ml to 200ml. Having operator-friendly HMI, this machine works on servo-based drive mechanism and is a highly flexible machine with low changeover times and has a low TCO (total cost of ownership). It offers high output with minimal machine downtime.

Global Scenario – In the global arena, aseptic liquid packaging has grown by 5% YOY until the COVID breakout. The market size was also attractive at about 280 billion packs per annum, and we think that the market scope will remain so. The Asia-Pacific aseptic packaging market was the fastest-growing before the ongoing pandemic due to an increased economic growth. The YOY growth registered in the clusters of South and South East Asian and Oceania markets were promising, SA – 17-18%, SEA – 12%, Oceania – 15%, which could again rise to showcase highest growth rate. In the S&SEAO region, the volume of aseptic cartons is more than PET packaging in the Liquid Food Category i.e., approx. 40 billion carton packs to approx. 28 billion PET packs.

The above growth shared is based on pre-COVID data, and I am confident that there would not be much deviation in it. An observation has been made during this global pandemic times on the changed buying patterns of consumers in their daily essentials; they are now more than ever looking into buying packaged food which are safe and hygienically packed. For liquids, aseptic packaging stands ahead owing to the fact that it is convenient to use, offers long shelf life and doesn't require any refrigeration.

PM: What has been the impact of the lockdown on your business and what measures are you taking to overcome the disruption caused by the pandemic?

AS: This is undoubtedly an unprecedented time for humankind. There has been little slow down, but being in essential service providers category and the largest packaging company, we have been able to sail the boat without any major challenges. The group has had a strong quarter with a surge in consolidated Net Profit by 43.5% YoY to 100.6 crore for Q4 FY19-20; whereas the consolidated EBITDA rose 6.3% YoY to 276.4 crore and EBITDA margin improved to 15.6% from 12.6% last year. The year 2019-20 had been an uncommon one for ASEPTO in terms of brand positioning, market presence and market share in the liquid aseptic packaging. The year was studded with several highlights that reflected the reach for and attraction of ASEPTO as an innovative packaging solution. Uflex Liquid Packaging business, thus, has done exceptionally well in just two years after the commencement of ASEPTO operations. Its success can be attributed to 100% machine capacity utilization fastest in the world till date, a testament of the demand ASEPTO has been able to generate. This is a great achievement for the business of aseptic liquid packaging. A marked impact in terms of high results was seen in the segments like juice, alcohol, dairy and dairy product in the year gone by. The growth surpassed the expectations as market reacted to ASEPTO in an extremely positive manner, an outcome of extensive promotion and knowledge sharing over the previous two years.

PM: Which is more cost-effective – paper packaging or plastic packaging? Do you think cost is the main factor hindering the growth of fibre-based packaging?

AS: For years, there has been a debate on whether paper packaging is more cost-effective or plastic. While the general belief is that paper products are more environment-friendly because they are made from a renewable source, the argument that paper is more sustainable than plastic is not so straight forward. If we see from the cost standpoint, plastic is more cost-effective and possesses great barrier property. Paper, on the other hand, is majorly used as a primary packaging for stiffness overlapped with plastic. Therefore, this question cannot be answered in anyone's favor. In my opinion, both the particulars have a very bright future; plastic for providing good barrier and cost-effective properties, and paper for its renewable nature and stiffness, however both are recyclable in nature.

Also, the application these products are used for is a major deciding factor. Take any example from perfume cartons to soap bars and liquid cartons, all comprise the composition of paper and plastic both. In my opinion both the products have promising future and they will co-exist.

PM: Uflex Limited has been providing consistent, innovative, cost-effective and high-quality flexible packaging products. How do you strike a balance between quality and price?

AS: Uflex, India's largest global flexible packaging company, infallibly ensures a perfect interplay of unsurpassed innovation, improvised functionality, superior aesthetics, enhanced barrier properties, unmatched anti-counterfeiting features and sustainability in every solution that it offers to its clientele in over 146 countries. Uflex's one of the prime pillars is innovation. We have always focused on innovation which could not only bring in new products to the market, but also offer attractive price point.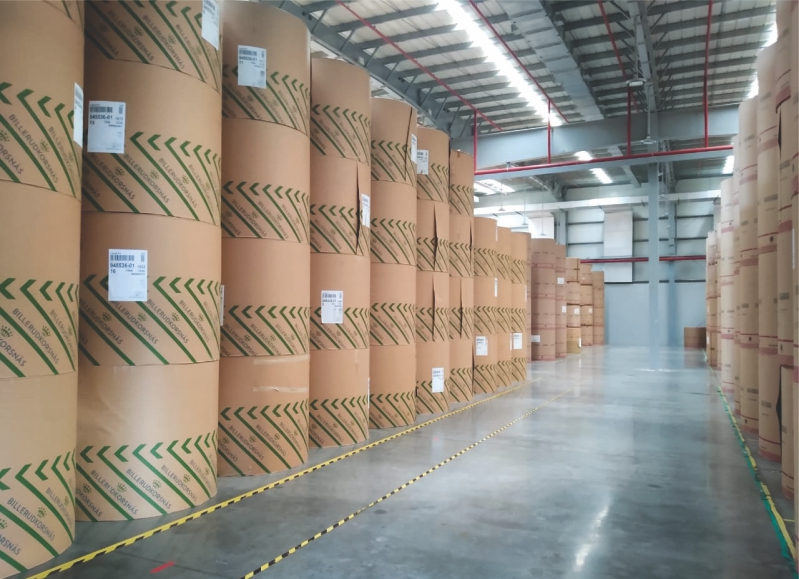 We offer backward integration business solution in true sense, allowing us to offer the best in quality while keeping the price controlled. This way we offer competitive advantage to our customers.

PM: What have you to say for your commitment to Government of India's flagship scheme, "Make in India"?

AS: Uflex is not only a responsible corporate entity, but also aims at aligning itself with the Government's 'Make in India' vision. We have developed an aseptic liquid packaging manufacturing plant which is spread over 21 acres of the total 72-acre land parcel that was bought in Sanand, Gujarat. The manufacturing facility is first of its kind with a production capacity of 7 billion packs per annum. The primary objective of the plant is to bring in our innovation to the forefront, by producing aseptic packaging on a par with global standards. The 'Make in India' is definitely a call we relate with for having indigenized aseptic packaging with our capabilities at a marked price that becomes competitive in the market. We are focusing on local talent/workforce and helping place India to be one of the key players/suppliers or experts on the global packaging map.

Uflex is continuously working on the aspects to create a global reach. By following global standards, we are trying to establish the company as a total system supplier in aseptic packaging which has the capacity and capability to scale up production to address global requirements.