B&B Triplewal Containers Ltd. is engaged in the manufacturing of corrugated boxes & boards. The company operates in domestic markets with products supplied on a pan-India basis and has over 25 years of experience in this field. B&B is committed to the environment and adheres to the best practices of the industry at an international level. The company has decided to invest in backward integration and set up kraft paper manufacturing with a capacity of 7500 tonnes per month in Pochampalli, Tamil Nadu.
In an interview with Paper Mart, Mr. Manish Bothra, Executive Director, In Charge of the Paper Mill Project, B&B Triplewal Containers Ltd., sheds light on the progress.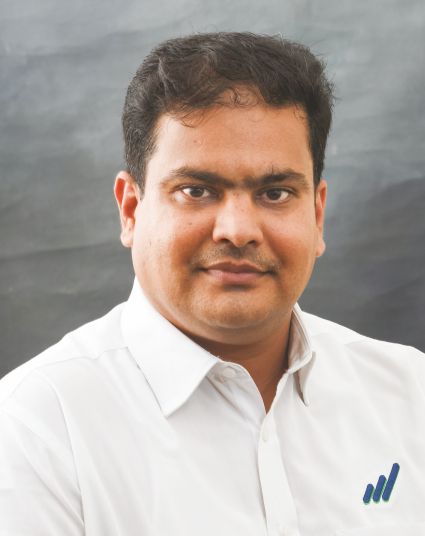 Paper Mart: Could you please give us a brief outline of the business journey of B&B Triplewal along with its crucial milestones?
Manish Bothra: B&B provides its customers with a wide variety of products that cater to different needs and often have multiple uses.
The confluence of four corrugating families – Mohanlal Agarwal family, KP Agarwal family, Gupta family, and Bothra family has formed B&B Triplewal. What started as a family-owned business is now a publicly listed corporate entity with the public holding about 28 percent of the share in B&B.
We opened unit I in 2012 with the capacity to convert 1800 tonnes of paper into boards and boxes in Bengaluru. Unit III was set up in 2017 with the capacity to convert 5000 tonnes per month of paper into boards and boxes in Shoolagiri –Tamil Nadu.
In 2022, unit IV was established in Hyderabad, Telangana with the capacity to convert 2500 tonnes per month of paper into boards and boxes. Our upcoming units include:
Unit V (2023) with a capacity to manufacture kraft paper – 7500 tonnes per month in Pochampalli, Tamil Nadu.
B&B Colour Carton Pvt. Ltd. (2023) (a subsidiary of B&B Triplewall Containers Ltd.) With a capacity of 500 tonnes per month to manufacture Offset Printed Mono and Fluted Cartons in Bengaluru, Karnataka.
PM: Tell us about your product portfolio along with its key strengths and applications.
MB: B&B currently manufactures secondary corrugated cartons at three locations catering to almost all industries. We have the ability to manufacture automatic plant boards from 3-ply to 7-ply. We manufacture small courier shippers to very large shippers and have a very strong infrastructure with the best-in-class machinery and a trained and dedicated workforce. We will be strengthening our portfolio by doing backward integration, i.e. by starting our own kraft paper manufacturing unit to cater high-quality kraft paper to our board and box plants.
We will also be adding to our portfolio by manufacturing offset-printed mono and fluted cartons in our new subsidiary.
Watch: IVAX Paper Chemicals Interview
PM: Please shed some light on your infrastructure and the key technologies you have in-house.
MB: Currently, we have 3 units in the states of Karnataka, Tamil Nadu, and Telangana. Unit I at Bangalore, Karnataka is built up with 90000 sq ft of covered area and is equipped with a 1.8 mtr 7 ply automatic board line and finishing equipment accordingly. Our next unit and corporate office is located just across the border in Tamil Nadu and is one of the single largest capacity plants in India and the first of its kind with the latest technology at par with any American or European plant. This plant has a 220000 sq ft built-up area and is equipped with a 2.2 mtr BHS board line from Germany and with multiple FFGs from Bobst, France for finishing the boards into boxes. It is a fully automatic plant in the true sense with automation at all levels. This plant can comfortably churn out 5000 MT of boxes per month of any kind from small e-commerce boxes to 4-colour high graphic printed boxes. The third unit has just started operations at Hyderabad and has a built-up area of 115000 sq ft with a 2.2 mtr board line and finishing equipment to match it.
Our biggest strength is that with the equipment at all the plants, we can cater to any industry and make any kind of box from very heavy-duty Triplewall boxes for the solar industry to extremely small boxes for the e-commerce industry to very high-quality boxes for the fruit and vegetable sector and for the brand conscious high graphic box consuming customers.
Our in-house training program ensures we always have the best quality of employees who are well trained as well as motivated to be customer-centric in their approach. Having a sample maker and a full-fledged packaging development team we provide value-added services to our customers in designing their requirements as well as re-engineering for cost-cutting. Our biggest strength is the transparent approach with our customers as well as our attitude to adhere to our company values and ethics, come what may.
PM: What are the recent developments at your end? Also, what will be your future plans?
MB: We felt the need to have our own supply of kraft paper as we wanted to capitalise on our knowledge of board and box making by manufacturing kraft paper that is best suited for the modern automatic high-speed corrugators and paper which can add value to our customers. To achieve this, we are going in for our own kraft paper mill which has state-of-the-art machines to be able to achieve our requirements. This mill will have the capability to increase capacity from the current 250 MT per day to 400 MT per day.
We wanted to add to our portfolio the primary packaging as most of our current customers use the same and also use our knowledge to manufacture offset printed fluted cartons. Our focus is going to be on the micro-fluted offset printed cartons that have a big gap in terms of organised players with the right infrastructure.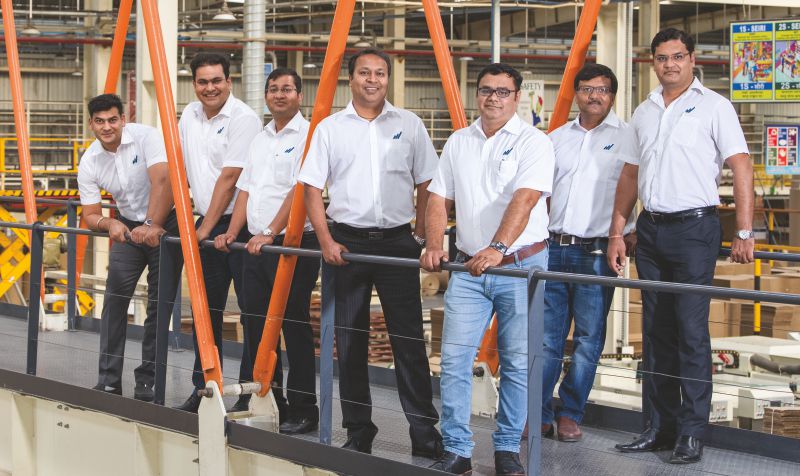 PM: Earlier this year, B&B Triplewal set up a 250 TPD stock preparation line for its Krishnagiri PM. Could you shed some distinct features and advantages of the technology?
MB: We chose Voith – BlueLine OCC Pulping equipment for this. Voith is one of the leading technology and equipment providers for the OCC recycling process. Their 'BlueLine' technology offers the highest cleaning and refining efficiency with minimum fiber loss. All the other equipment is also state-of-the-art to match the Voith standards in terms of quality and reliability.
PM: What factors led you to invest in backward integration and set up paper manufacturing?
MB: Some of the factors that motivated us to invest in backward integration are:
The need for kraft paper that suits modern high-speed corrugators;
The need to overcome some issues like cracking of paper in the converting activities;
The need to overcome bad odour in the paper;
The need to control inventory;
The need to improve the columnar strength of boxes by producing suitable paper;
The world over the industry is integrated and this will be the way forward in India too.
PM: Please cast some light on the market footprint and clientele of your company.
MB: We are primarily present in the five southern states of India and cater to the FMCG, garments, automobile, electronics, fruits & vegetables, e-commerce, beverages, toys, solar, white goods, and pharma segments of the industry, with our kraft paper range.
Also Read: Marketing: The Heart of Any Business
PM: Kindly share your views on the market trends & demand drivers of the pulp & paper industry.
MB: We are just stepping into the pulp and paper industry which is a very mature industry in India. From the little understanding we have, we believe that packaging grades of paper will be the demand drivers. We also see a great future for papers made out of agro waste like bagasse and wheat straw. These grades can be made food grade and will be extensively used for direct contact food packaging. Quality kraft paper is going to be the key in the future.