"Bluecraft Agro manufactures a range of specialty and modified starches, derived from various agro commodities… Our starches contribute to the stiffness of paper and act as a bonding agent for surface sizing, binder for coatings, and adhesive in the production of various corrugated boxes."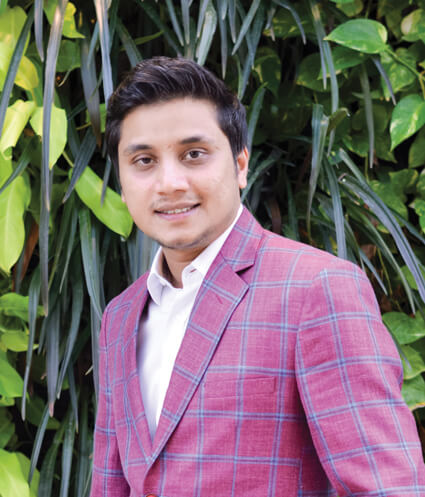 Based out of Ahmedabad, Gujarat and with manufacturing units in Haryana, Telangana and Andhra Pradesh, Bluecraft Agro Pvt. Ltd. manufactures specialty starch and its by-products from maize. With the motto of bringing 'Ingredients for a Happy Life', their range of products finds application in a number of industries including the paper & board industry. The company provides a diverse array of solutions for the paper & paperboard segment, including – wet-end & sizing starches, cationic starches, coating starches, and sizing starches. In an exclusive interaction with Paper Mart, Mr. Siddharth Chowdhary, Executive Director, Bluecraft Agro Pvt. Ltd., dives in about the business story of the company, the infrastructure setup of the manufacturing facility, various solutions for the pulp & paper industry, and the future aspirations.
Paper Mart: Tell us in brief about Bluecraft Agro and walk us through your journey.
Siddharth Chowdhary: Bluecraft Agro Pvt. Ltd., was established in 2016 under the able leadership of a strong team of professionals with over 30 years of experience in the starch industry. Our journey began in 1993 with the commencement of the Corn Wet Milling plant at Viramgam, Ahmedabad (Riddhi Siddhi Gluco Biols Ltd.). Thereafter, we grew by leaps and bounds and were the leading manufacturers of starch and its derivatives in India.
Given our expertise and the market potential for starches in India, we re-entered the business and are successfully growing ever since. Bluecraft Agro's motto is providing 'Ingredients for a Happy Life' as it strives to improve the well-being of all the stakeholders in the agro-processing ecosystem and the lives of people it touches.
Today, Bluecraft Agro manufactures a range of specialty starches, maltodextrin, modified starches, and sorbitol derived from maize, potato, and tapioca. We cater to the leading companies in sectors including – food, pharma, paper & board, textiles, oil & gas, and the animal feed industry.
Watch: Evolution of Paper Based Packaging
PM: Could you shed some light on the infrastructure setup, machinery installed and technology used?
SC: Headquartered in Ahmedabad, Gujarat, the company has three manufacturing facilities in the states of Haryana, Andhra Pradesh, and Telangana, with an aggregate capacity of 1,800 metric tonnes per day. With a cohesive workforce of 2,000+ people, we dynamically cater to the needs of several businesses. We are in the process of expanding our capacities and introducing a new range of products in the near future.
All our plants are equipped with state-of-the-art infrastructure and modern technology, and an extensive Research & Development centre with a highly qualified and experienced team of engineers and scientists to develop and deliver superior performance products and continually seek its application in new products. We ensure delivering high-quality products by harnessing manufacturing excellence and best practices in the industry.
PM: Bluecraft Agro claims to have one of the finest portfolios of modified starches for the paper industry. Please elaborate on the product portfolio specific to the paper & board segment along with USPs and clientele of the company.
SC: Bluecraft Agro manufactures a range of specialty and modified starches, derived from various agro commodities. In the paper industry, 'starch' is a vital ingredient for producing paper and ranks third in the process of making paper. Our starches contribute to the stiffness of paper and act as a bonding agent for surface sizing, binder for coatings, and adhesive in the production of various corrugated boxes.
We offer a wide range of over 15 types of modified starches for the paper industry and are the largest producer of paper grade starches in India.
PM: In what ways do your products assist the paper industry in addressing crucial parameters like cost reduction, better quality, and enhanced efficiency?
SC: Our products improve the strength properties of the paper such as breaking length, printability, stiffness, and run smoothly on machines with no degradation of properties. Starches used in kraft paper enhance the burst factor, give better dimensional properties, and reduce cracking problems. For paper board, our starches improve ply bonding and stiffness.
Most of our products are economical and offer a significant improvement in the final quality of the paper. We also work closely with our customers to understand their needs and customise solutions accordingly.
PM: How do you maintain consistency in the quality of your products? Please explain your in-house R&D facilities and procedures.
SC: Our products undergo stringent quality checks, and we have a dedicated laboratory with high-end equipment for testing purposes. We ensure our products meet customer expectations and specifications by applying best practices and standard testing methodologies. Our Research & Development facility is continually working to develop new products and properties that are demanded by our customers.
Also Read: Yesterday, Today and Tomorrow of Technology
PM: Tell us about your supply chain. Do you face any logistic challenges while procuring raw materials?
SC: We are the largest buyers of maize in India, procuring more than 650,000 MTPA while supporting the farming community in producing good quality and yield. Our operations and supply chain management processes are unparalleled in the country. It is one of our major pillars of strength and we strategically plan our maize procurement activity, ensuring the right quality and moisture levels for producing starch.
Furthermore, we have not faced any major logistic challenges except for the macro-economic factors such as transporter strikes or disruption in the supply chain as seen during the pandemic, which largely impacted all industries in India.
From the procurement of our raw material to the final production of specialty starch, we engage with and impact millions of lives in the process. We firmly believe that we are part of a bigger ecosystem, which comprises farmers, suppliers, distributors, employees, regulators, community members, customers, and consumers, and it is our duty to spread happiness to all of them through our work and efforts.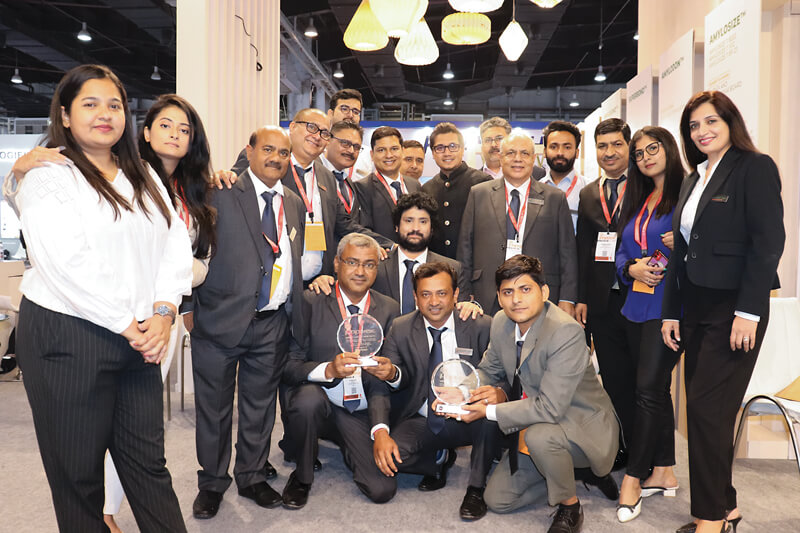 PM: What is your outlook on the paper industry and your future plans?
SC: As an outcome of the pandemic, the Indian paper industry has seen a dramatic shift in demand from printing and writing paper to packaging paper segment since it gave rise to e-commerce business, primarily in the food, FMCG, and the pharmaceutical sectors.
While these market dynamics change, we also need to change and produce ingredients for the packaging and corrugated paper segment. The paper packaging industry in India is expected to grow by around 7-8 percent in the next two years while the long-term demand is expected to remain stable. We have seen growing investments in the paper packaging sector recently, which gives us further scope to innovate and cater to this emerging business.