Cartiere di Guarcino, Italy, has started its PM2, which was rebuilt by Toscotec. PM2 at the company's Guarcino paper mill was rebuilt in its forming and press sections. Toscotec also employed its parent company Voith's technology to deliver a fully-customized design solution.
Jun 28, 2023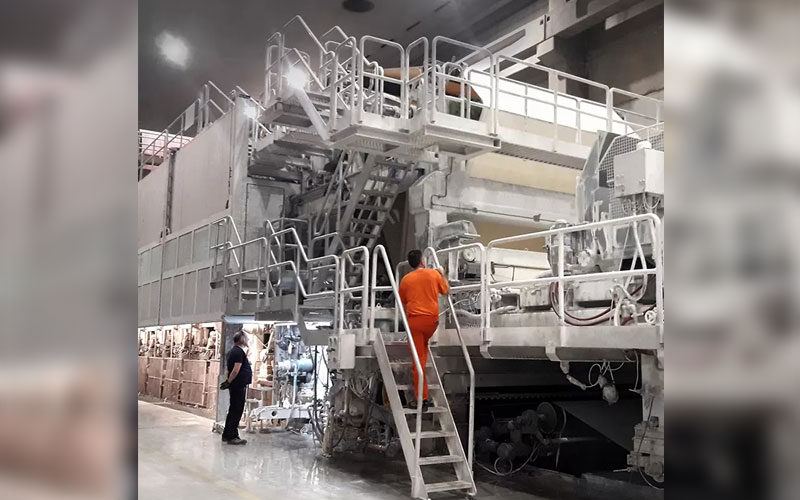 Cartiere di Guarcino, Italy, has started up PM2 at its Guarcino paper mill after a successful rebuild of the forming and press sections supplied by Toscotec. The machine is used to produce high-quality decor specialty papers.
Based on the analysis of PM2's operating conditions, Toscotec delivered a fully customized design solution applying both Toscotec's and Voith's technology in the forming and press sections. The rebuild achieved its dual target of paper quality improvement and production increase. Firstly, the project ensured improved fiber distribution in Cross Direction (CD) by guaranteeing the efficient operation of the shaking system. Secondly, the press section rebuilds increased post-press dryness, leading to a production capacity increase. 
Watch: JMC Paper Tech Launches New Subsidiary JMC Papers
In the forming section, Toscotec installed a customized breast roll and Voith's FloatBearings to enhance paper formation by boosting the performance of an existing shaking unit. It installed Voith's EdgeMasters on the forming wire to deliver optimal paper web edge, as well as successfully operationalized a new wire stretcher and tail-cutting unit.
In the press section, the rebuild consisted of the installation of a new second nip with associated felt run, the overhauling of the hydraulic system, and a customized technological doctoring system equipped with savealls to improve water removal. 
Also Read: Amcor Diversifies AmFiber™ Performance Paper Packaging Range & Integrates New Production Line at Spanish Plant
Mr. Simone Principia, Plant Manager of Cartiere di Guarcino, says, "Thanks to the good teamwork between Toscotec, Voith, and CDG technicians, the start-up went very smoothly, and we continue to see performance improvements even beyond our expectations. The fully tailor-made technological solutions provided by Toscotec have increased PM2's production and set a higher standard of quality, which is key for our customers."
Mr. Enrico Fazio, Sales Director of Toscotec's Paper & Board division, says, "The synergy with Voith was very successful on this rebuild, where we implemented the best tailor-made solution for Cartiere di Guarcino. In the high-end segment of decor papers, they are now fully equipped to meet the market's demanding requirements, thanks to their solid papermaking capability."