"As there has been a big spurt in buying through e-commerce, the demand for simple corrugated boxes is increasing. With the reduced imports of goods and focus on exports, the demand for high-quality export-related packaging is also likely to grow in the near future."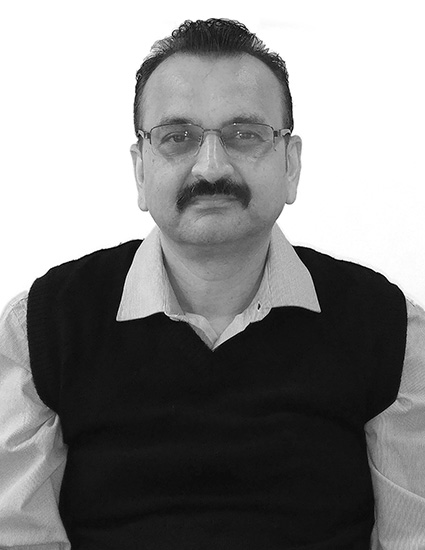 Excerpts of the interview with Mr. Rajiv Mehta, Executive Director, CEL Packaging Private Limited
Company highlights:
As early as 1995, CEL Packaging Private Limited (CORE) has brought a revolutionary innovation in the field of corrugated paper packaging in India by introducing European technology and automatic production lines. With time, CORE has developed a definitive expertise in the manufacturing of corrugated boxes and delivering comprehensive packaging solutions to various industries – pharmaceuticals, auto parts, ceramic, electronics, heavy engineering, agriculture, solar power, chemicals, furniture, etc.
With regard to our production capability and fleet of machines, we have acquired machines from Germany, France, Switzerland, Holland, China, and India. We are capable of making all kinds of corrugated boxes with particular specialization in – jumbo boxes, octagonal boxes, boxes to pack auto components and industrial goods, export packaging, automatic line packing boxes, and furniture packaging boxes etc.
We are engaged in providing – a detailed diagnostic study of packaging and its solutions; consultancy in setting up and modification of packaging lines to optimize productivity, quality and cost; development of industrial and export packaging and packaging for fragile and free-flowing materials.
Quality-related challenges & key expectations from paper mills:
There are certain challenges we face with regard to the quality of paper and paper boards, i.e. to begin with, the quality of Indian Kraft paper can be determined by the low BF of the recycled paper.
Also, there are a lot of inconsistencies in quality in the shades of paper, variation in tensile strength, poor quality of winding, paper cone strength etc.
In order to get high strength and good quality virgin pulp in the Indian paper industry has to depend on imports. Besides, the availability of coated white paper is quite insufficient as there are a very few manufacturers making white Kraft liner in India.
The scale of the mills and packaging units is also very small compared to the international markets.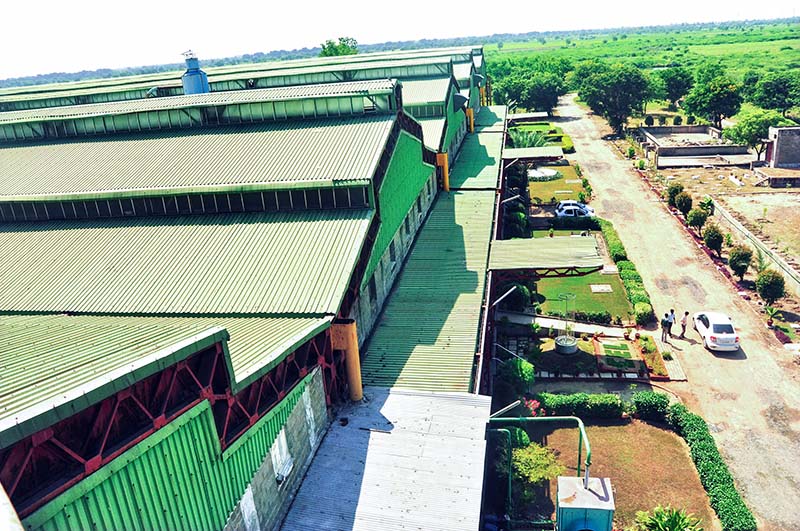 Founded: 1995
Plant Size: 4,00,000 sq ft
Manufacturing Capacity: 24,000 TPY
Current market situation and future:
As a consequence of the lockdown imposed during the 1st quarter of FY 2020-21, all the companies across various sectors have suffered a heavy blow. In the same vein, the corrugated paper industry has also been restrained during this period.
The recovery began, but was somewhat slow at the beginning of the second quarter. However, in the second half, due to the unavailability of waste paper, the price of waste paper was increased; and since there is not enough labor that affects the business, in effect, it cannot recover quickly. In the third quarter, the paper mills had received a number of export orders and they started to increase prices heavily in the domestic market that led to a huge cost increase for the industry.
On the whole, the major constituent of the corrugated paper industry is small-scale companies, and due to the ongoing economic crisis, some of their large customers could not give them the required price. For this reason, many players in the industry began incurring significant financial losses and they had to close down their businesses.
It is expected that by the end of FY 2020-21 or during the first quarter of FY 2021-22, the industry will regain its pre-COVID volume and growth. However, there is a possibility of consolidation and transformation of technology in fewer units with large capacities. Mostly, such units will get its advantages due to being economies of scale, speed due to technology, and quality improvement.
Market trends and demand drivers:
This time period can be regarded as the time defined by the survival of the fittest. A disciplined approach of business coupled with proper calculation of margin and profitability can definitely help the corrugated paper industry to survive.
As there has been a big spurt in buying through e-commerce, the demand for simple corrugated boxes is increasing. With the reduced imports of goods and focus on exports, the demand for high-quality export-related packaging is also likely to grow in the near future.
"Over the years, we have acquired a sense of mastery in converting the packaging material of – wood, plastic, EPE, etc. to eco-friendly and recyclable corrugated packaging. That being so, we can manage the small quantity specialized boxes with a large number of job changes and providing faster deliveries to customers."