The total estimated cost of the new project is 100 Cr; the production is scheduled to start by the month of August.

April 1, 2017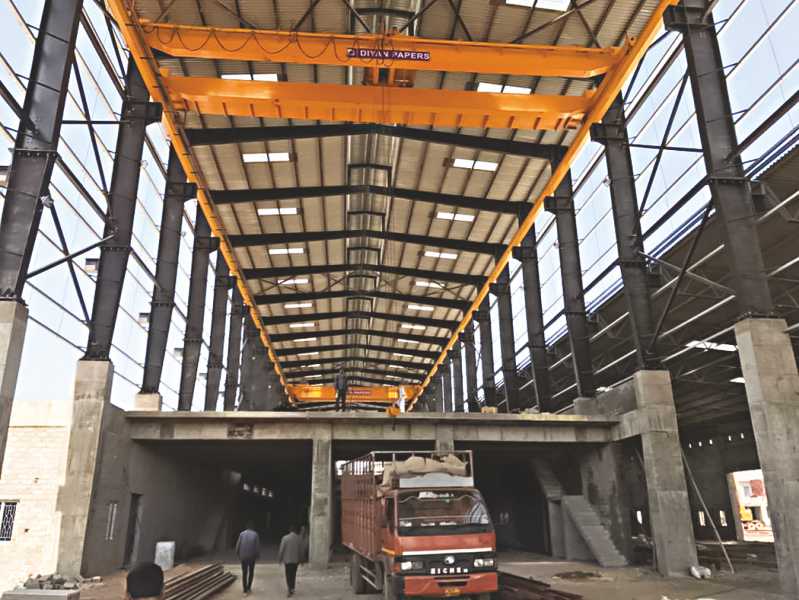 Diyan Papers LLP, Morbi, Gujarat is installing a 200 TPD plant for the production of duplex board. The production at the plant is estimated to start by August, 2017. The unique feature of the plant is its 4-wire multi-fourdrinier machine with blade coater, which ensures high efficiency and output. The deckle size of the machine is 3650 MM. The design speed of the machine is 500 mpm while the operating speed is expected to be around 450 mpm. The grades to be produced at this machine include white top liner kraft, FBB, cup stock board and HWC. The project cost is estimated to be around 100 Cr.

Parason Machinery Pvt. Ltd. is the supplier of pulp mill section whereas paper machines and finishing equipments are being procured from JMC Paper Tech Pvt. Ltd. Other equipments like boilers, electrifications and pumps are to be supplied by various other suppliers. The project is executed and designed by JMC Paper Tech Global Services Pvt. Ltd., Ahmedabad. Mr. Manish Patel is the person in-charge of the project. Also, approximately 300 skilled and unskilled laborers are employed for the same. The mill will be using OCC (old corrugated carton), white cutting and virgin pulp as the raw material.