DS Smith, an Italian paper and packaging solutions provider, has contracted Valmet to deliver a new 450,000 TPA containerboard machine for its Porcari (Lucca), Italy site. The BM 3 liner will produce recycled liner grades ranging from 70-135 gsm at a production speed of 1,500 m/min.
March 27, 2023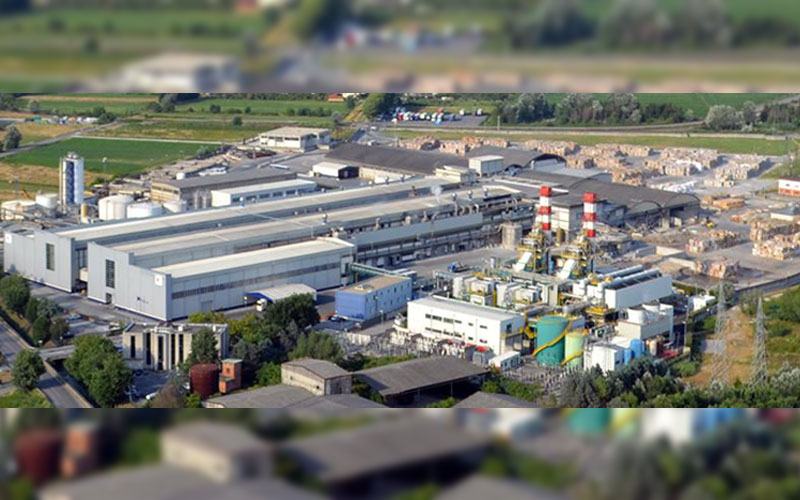 DS Smith Paper Italia S.r.l has contracted Valmet to supply a new containerboard machine of 450,000 TPA production capacity, with extensive packages of automation, services, and industrial internet applications, for its Porcari (Lucca) site in Italy. The deal is among Valmet's Q4FY22 orders and its start-up is scheduled for the middle of 2025.
Watch: JMC Paper Tech Launches New Subsidiary JMC Papers
The delivery will include a recycled liner board-making line, inclusive of broke collection, reel and winder, and board machine process ventilation systems. The 8,600 mm wide (wire) BM 3 will produce recycled liner grades with a basis weight range of 70–135 gsm at a production speed of 1,500 m/min and a mechanical design speed of 1,700m/min.
The wide automation package includes a Valmet DNA automation system for process and machine controls, runnability and condition monitoring, and a Valmet IQ quality management system. A comprehensive Valmet Industrial Internet package including Valmet Performance Center services, advanced monitoring, and predictive applications as well as training simulators will also be delivered, along with Valmet Paper Machine Clothing, spare parts, and consumables packages.
Mr. Niels Flierman, Head of Paper & Recycling at DS Smith, commented on the purchase, "We are pleased to be working with Valmet to install a new machine at our Porcari plant. Not only will the machine help us meet the demand for sustainable packaging innovation in Italy, but it will also help us to increase the plant's environmental performance by reducing CO2 emissions and specific water use per ton of paper produced."
Also Read: Smurfit Kappa Reports 40% Reduced CO2 Emissions in New Sustainable Development Report
Mr. Kari Räisänen, Sales Director, Board and Paper Mills, Paper business line, Valmet, further revealed about the deal, "Driven by increased demand for sustainable packaging solutions, the containerboard market is growing fast. Valmet as a market leader in innovative board-making technologies has developed a number of sustainable solutions to meet the market needs. Our unique offering together with the production potential of the containerboard machine were the decisive factors for DS Smith."