Hahnemühle has launched innovative 'Natural Line' papers at CAA Digital Creative Days.
February 12, 2021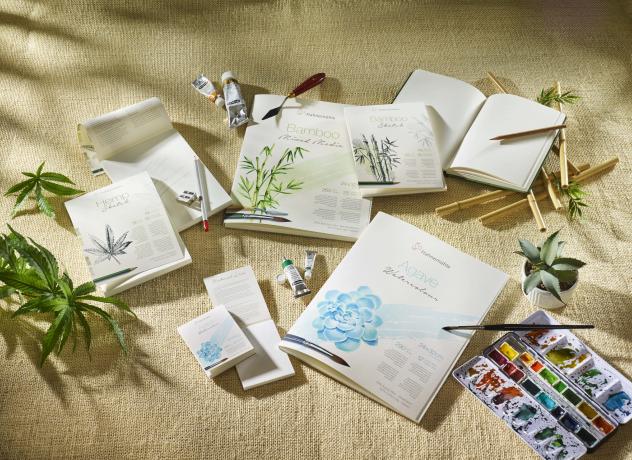 For the first time Hahnemühle, together with its partners of the Creative Art Allience Schmincke and da Vinci, organized the CAA Digital Creative Days — where in sustainable premium artist papers made from hemp, agave and bamboo were launched.
With the new papers Hemp and Agave as well as the already established and popular Bamboo paper, Hahnemühle focuses even more on resource-saving papers. The high number of environmentally friendly fibres bamboo, hemp and agave used in the production of the papers is unique on the market.
Also Read: H&M introduces Sustainable Packaging Solutions.
With the product launch of the mixed media paper Bamboo in 2008, consisting of 90% bamboo fibres and 10% rags, the company is increasingly focusing on fast-growing and sustainable fibres for artists' papers. Over the years, other Bamboo papers and books for various painting techniques have been added to the range. Today, Hahnemühle's "Natural Line" includes the artist papers Agave Watercolour for watercolour painting, Hemp Sketch for sketching, Bamboo Mixed Media for various painting techniques and Bamboo Sketch again for sketching.