Several information-packed presentations on the importance of fabric in the paper manufacturing process were given at the two-day workshop conducted by Indian Pulp and Paper Technical Association (IPPTA) at Jaipur on November 14-15, 2013. IPPTA's workshop on the subject, "Machine clothing and its role in paper-making for quality and cost" was inaugurated by some of the stalwarts of the industry, who presented their views on the current Indian paper industry scenario focusing especially on the challenges that the industry faces and the opportunities paper manufacturers have.
Given below are excerpts from some of the presentations and speeches made at the workshop.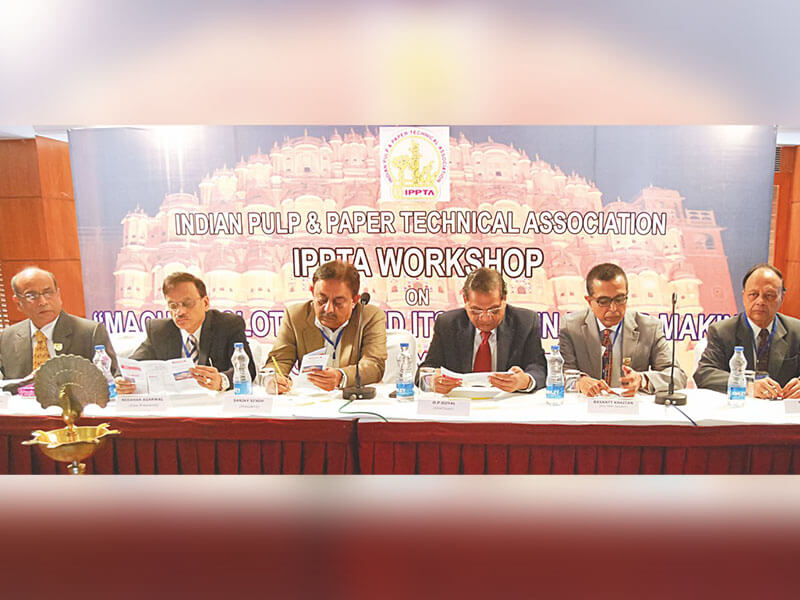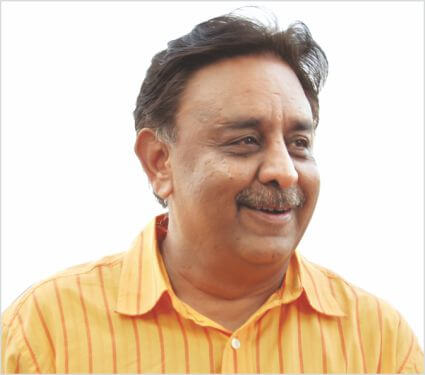 Commenting on the changes that have taken place in the Indian paper industry over the years, Mr. Sanjay K. Singh, CEO, ITC Limited (PSPD) and President, IPPTA, said, "I have been in paper industry for more than three decades and I still remember the time we joined the industry. Life then was much more difficult; paper industry was not efficient; technology was relatively low-end; and a lot of effort had to be put in. The industry used to make decent return on capital. Over the years, the industry has invested heavily in adopting advanced technology like QCS, DCS and ETP plant etc. In those days the shift in-charge, the operator and the mill manager used to struggle on shop floor, but now operators sit in air-conditioned rooms and operate the plant. Today, the industry is by and large in a comfort zone wherein they can see what is happening and able to predict what is going to happen, which enables them to take corrective actions. All in all, a lot of improvement has taken place in the industry over the years."

Highlighting the issues relating to the industry, he said, "In the last couple of years, the profits of paper industry went down due to which the industry is not able to give the expected return to its shareholders. On the contrary, if you put Rs. 100 crores in a bank, it will fetch you a tax-free interest of 8-9 per cent as against investing in paper industry. The major concern for the industry is the rise in cost of raw material, energy and chemicals. For example, India, which has abundant coal mines, has to import coal, because of which coal prices went up in the last four to five years. This is all because of the government's policy paralysis. Another setback is having so much of barren land available in the country… and we don't have enough wood to run our pulp mills. To counter this, the industry started importing woods, which greatly affected its bottom line. On top of all this, the depreciation of the rupee put another nail in the coffin. We are a young country, and everybody wants good products. For instance, in spite of the strong dollar, the recently launched I-phone sold like hot cakes. What it indicates is that we as producers of goods and services need to produce good-quality products if we want people to buy them. If we don't do that, dependency on imported goods will rise; and, as a result, the rupee will become weaker and weaker.

"The Indian paper industry should try to upgrade its products with the help of regular technology upgradation. To give you an example, some time ago, in one of our units, where we produce lower grammage paper for cigarettes, we were not able to achieve the desired quality… for which we started using imported pulp and other consumables, but the problem persisted. After a hard struggle, which lasted for six months, we realised that the problem was not with the quality of pulp or chemicals, but with the quality of the slitting lines we were using. That was creating a problem at the converter's end. We decided to switch over to imported knives; and when installed, the problem was solved. It's hard to believe that as a country we are not able to produce quality knives. We surely need to invest our money, time and energy in improving the quality of the products we offer."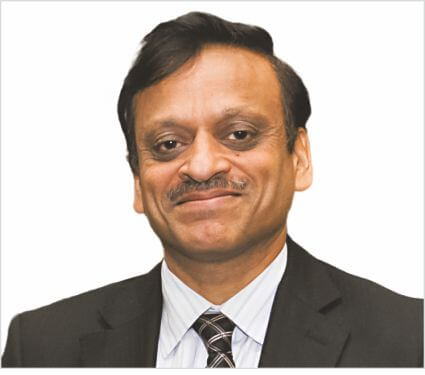 In his vote-of-thanks speech, Mr. Neehar Aggarwal, COO, Ballarpur Inter-national Graphic Paper Holdings B.V. and Vice President, IPPTA, said, "The inaugural session proved to be an inspiring session for the rest of the workshop. As mentioned by the speakers, paper industry is passing through a crucial phase. It has so many issues to face: cost of raw material, consumables, energy and rupee depreciation. To some extent, we have been able to pass on the cost pressure to the market by increasing the selling price; but this is not a long-term solution. The solution lies in increasing cost-effectiveness and offering high-quality products. Against this backdrop, the theme of the workshop, "Role of the Fabrics", is very important. Paper fabrics can really make an impact on the cost of production and the quality of the products produced. I would like to conclude with a quote from Mahatma Gandhi: "Live as if you were to die tomorrow, learn as if you were to live forever."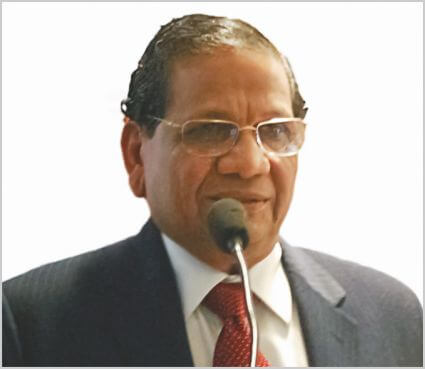 Giving a brief overview of the industry, Mr. O.P. Goyal, Whole Time Director, JK Paper Limited, said, "Globally, paper industry is going down; it has a negligible growth rate. The production of 400 million tons during 2011-12 remains almost the same during 2012-13, with a growth of merely 0.2 per cent. Whatever little growth we see is happening in Asian countries led by India and China. In advanced countries, growth is negative. In Asian countries, mainly China and India, the growth potential is yet to be unleashed. India is growing at a rate of 6 to 7 per cent; and in next decade, the present level of 13 million tons is expected to reach 26 million tons. The industry now needs further capacity additions… equivalent to the last 100 years. The growth drivers are intact to support these capacity additions, such as rising literacy, growing middle class, etc. Despite the threat from electronic media the growth of paper industry is bound to happen in coming years.

"At the same time, paper industry is facing major challenges, where its cost-competitiveness is at stake. The biggest bottleneck for the industry is availability of raw materials. Out of the total wasteland available in the country, even if 2 per cent is given to the industry, the industry can become the hub of paper production. It's ironical that nothing concrete has emerged from the hard discussions with the government – the discussions that have taken place in the last twenty to thirty years. Mills have started importing wood, and this scenario is likely to continue. Besides, in the last two years, the price of raw material has increased by 60-70 per cent, which has reduced the profits margins. This has resulted in unavailability of sufficient funds for expansion and modernisation.

"There are around 700 to 800 mills in India, ranging from 10 tons per day to 600 tons per day capacity. Not many mills have gone for technological upgradation in last couple of years. To do technology upgradation, a mill should have reasonable size and scale, such as 400 to 500 tons capacity per day. We cannot have quality products or the right technological upgradation unless and until such machines are installed in India. And to install such machines, we need huge investments.

"The dearth of skilled manpower is continuously haunting paper industry. The industry is not able to attract talent. The industry cannot grow substantially in the absence of talent… . There is light at the end of the tunnel in the form of technological innovations through which the industry can achieve cost-competitiveness. New technological innovations, such as Nano technology, where the ash content of around 45-50 per cent can be used in paper manufacturing, need to be explored. New ideas and suggestions should be welcomed so that maximum productivity can be achieved. The industry must also enhance its risk-taking capability.

"With respect to the theme of the workshop, paper clothing forms just 2 per cent of the process, but that improves machine efficiency and quality to a great extent. Achieving even 1 per cent of efficiency has a lot of significance, as it will have a big impact on your financial results."

Focusing on the challenges facing the industry and the importance of paper fabric in the manufacturing process,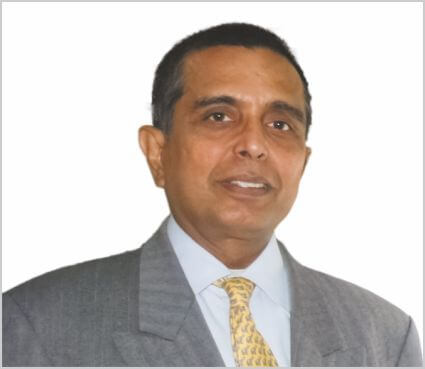 Mr. Basantt Kumar Khaitan, CMD, Wires & Fabriks (S.A.) Limited, said, "The Indian paper industry has grown manifold since Independence. At the time of Independence, the country had a meagre production of 1 lakh tons of paper, which today has grown to nearly 15 million tons, a growth of 150 times in 67 years. There were just 15 paper mills during those days; today there are more than 600 mills. From simple moulds and Fourdrinier machines of 10 TPD capacity of yesteryears to today's twin wire and multi wire paper machines of over 500 TPD capacity – this is a common sight in our country. This speaks volumes of the growth of the Indian paper industry. But with forward-looking and decisive government policies, India could surely have been amongst the top five producers of paper in the world, instead of the top ten.

"No data on the Indian paper Industry would be considered complete without being in some way compared with China. China has reached a paper/board production of nearly 100 million tons (7 times that of India) from the same base as India had 60 years ago. The per capita consumption in China is 80 kg, whereas India lags at just above 11 kg. We may not be following the Chinese growth trajectory, but growth is imminent. In the coming decade, tissue and packaging paper should log the highest growth while writing and printing may lag behind because of changing demographics and social habits – read 'digitalisation'. Considering a conservative average 6 per cent growth per annum, we should be adding about a million ton each year for the next few years; meaning, we should reach 20 million tons by 2018.

"The 1960s was perhaps the beginning of industrialisation in independent India. All the four paper machine clothing manufacturers in India today were established in the 1960s. The family of Khaitan's and Patel's first brought paper machine wire and felt manufacturing respectively to India. Orient Paper Mills, Amlai, had the widest and fastest paper machine (6.2 M and 200 MPM) as far back as 1970. They used to get elated whenever a wire remained intact for more than 10 days. The normal output was below 10 paper tons/m2 of wire. Modern fabrics produce over 100 paper tons/m2 of fabric in spite of faster machines running with far more abrasive furnish.

"Indian PMC manufacturers have walked shoulder to shoulder with the modernisation and growth of paper industry. Today, Indian PMC players offer almost all the products available in the western world. Performance of Indian products match or sometimes even beat the performance of overseas products. PMC has perhaps played one of the most important roles in the development of paper machines and paper making. The evolutionary and radical change from bronze wires to synthetic fabrics changed the game of papermaking forever.

"Reaching or beating machine speeds of 2500 MPM is now quite possible due to modern fully synthetic raw material-based machine clothing. A major cost and quality barrier was broken by this change. Over the years, PMC has contributed well to improvement of paper quality and reduction of costs. With increasing fine fabric top surfaces, using short fibres with higher ash contents and improving paper surface quality are now possible. Higher abrasion volumes at the fabric bottom and advanced raw material usage coupled with high-tech weave designs have helped increase fabric lifetime significantly. The focus is on continuously making value-addition to paper manufacturing. In this endeavour, the cooperation and support of paper makers can never be undermined.

"As the cost of production continues to grow for paper mills in terms of fibre, energy, water and environmental compliances, mills continue to work on plans to mitigate these pressures through multifarious means. This has opened the door for new highly automated, high-speed and more efficient machines, which are less forgiving when it comes to variations. This has its own impact on suppliers of machine clothing as a whole. The need for higher service levels is more than evident. Only with more interaction and exchange of ideas can value be provided through innovative solutions.

"The machine clothing industry will continue to impress upon its customers that the solution is now available 'within' India and that they stand to gain abundantly through a collaborative approach with Indian PMC manufacturers. The cost of PMC to the overall cost of paper manufacturing is below 2 per cent, but this cost, if handled well in motivating PMC suppliers as partners, can yield phenomenal value for both. Indian PMC manufacturers have well understood the local conditions and have come of age in providing world-class products with world-class service. More frequent service interaction and supply chain advantages coupled with exchange rate insulation are benefits one cannot ignore.

"When you make a change in your fibre source or fibre treatment, when you add new chemicals or substitute existing chemicals, when you want quick service to find out about your table efficiency with a new or modified table setup, when you want a quick delivery of a fabric because of some exigency, it is the domestic PMC supplier on whom you can depend more. He is closest to you and can capture needs and dial change quickly."