While interacting with Paper Mart magazine, Mrs. Samiksha Govil, Director, Kagzi Bottles Pvt. Ltd., shares the innovative approach of the company, the outlook on the paper packaging segment, and her journey as a women entrepreneur in the industry.
Women have proven to be better decision-makers, multitaskers and creative thinkers. This is one of the reasons that despite the challenges, women have reached great heights and have started companies that are already unicorns.
Paper Mart: Could you present a brief overview of your 'paper bottle project' at Kagzi Bottles? How has the journey been so far?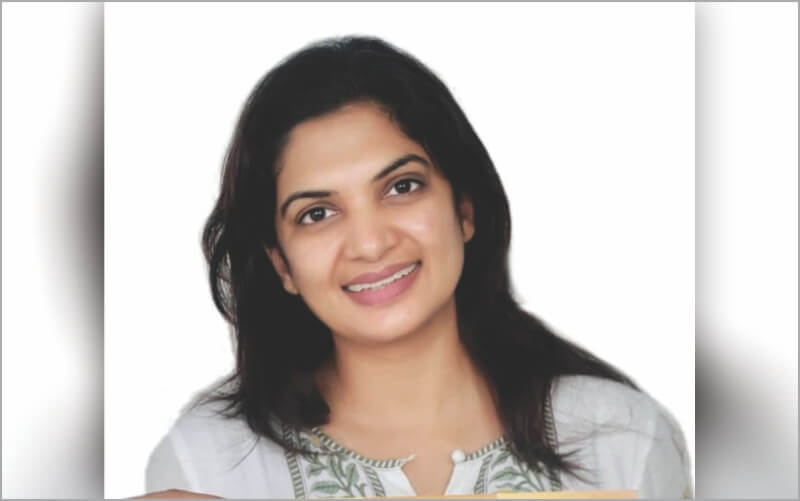 Samiksha Govil: At Kagzi Bottles, we are working to create a bottle made from paper – an innovative packaging technology that may help us achieve a World without Waste. We have decided to become part of the solution for a sustainable future. The journey so far has been wonderful. We have been working on making the product 100 percent biodegradable and long-lasting. It has been almost 5 years of research and now we are close to commercialising it. We have also started working on other alternate solutions to plastic like straws, paper pouches, tubes, etc. Very soon, we will launch our products on the market.
PM: Kindly guide us through some of the key strengths of your product offerings of Kagzi Bottles. As a woman, what challenges did you overcome?
SG: The paper bottle is targeting a wide range of brands and liquid-based contents. It will be a pioneering packaging solution for various liquids. A major challenge in the existing, mature and efficient market is the scaling of our technology to enable the manufacturing of large quantities of paper bottles.
To have a working barrier is mandatory, but as often in innovation projects, we improve details over time as we learn along the way to create an optimal solution. The first-generation concept will be partly renewable and fully recyclable, but it is the next and following paper bottle generations barriers that will create a truly sustainable alternative.
As a woman, my biggest challenge is to balance my family and kids with work. The priority of my kids will be first and launching a new product with that is extremely difficult.
Watch: IVAX Paper Chemicals Interview
PM: As customers are increasingly moving towards sustainability; how do you view paper packaging as a resource-efficient product with the lowest environmental impact at Kagzi Bottles?
SG: The rising anti-plastic sentiment has fuelled a growing demand for packaging in all forms that are recyclable, compostable, and biodegradable. Paper, along with bioplastic, has therefore seen tremendous demand in this shift. Since bioplastic is a newer subject, people are confused about its biodegradability and this has made paper the next best option in packaging. It has many benefits too, such as shelf life, excellent printing substrate which leads to better branding and backyard composting. Wood for the paper is taken from sustainably managed forests and other waste. It is easy to recycle and has a natural look/ feel to it.
PM: Kindly shed light on the positive steps taken by the government. What else can be done to facilitate the growth and consumption of such products in the country?
SG: The government of India has taken huge steps for the growth of paper packaging. Firstly, the ban on petroleum-based plastic has created urgency in all manufacturing units as well as customers to look for better alternatives, with the paper being the first choice. It is cost-effective and the availability of raw material makes it the first choice in packaging.
Secondly, the government has launched many forums for new innovations to give birth to better alternatives in packaging. Startup India, incubation facilities, and other grants given by the government have encouraged every citizen to think of new businesses and new ideas which will help the country in the future to become globally competitive.
PM: In brief, tell us about your journey that led you to this industry along with your experience.
SG: When I started 5 years back, the idea was to change liquid packaging from plastic to better alternatives. Looking at various pictures of trash in the ocean, I realised the main issue with the environmental hazard is plastic bottles and plastic packets. We had alternatives to plastic bags such as paper bags and cloth bags, but the bottle was an untapped market. Even if one product changed its packaging to a sustainable source, we will make a huge change. I started my research on packaging for shampoos and conditioners. Waste paper was my first choice. I knew the limitations it has, but there were ways to make it work.
With this bleak vision, I started my research on making paper waterproof. I noticed that everything in nature was waterproof such as grass, leaves, bark, lotus leaf, banana leaf, etc. so why can't we get inspired by such things in our daily life and make a lifestyle product out of it? Using egg trays as a base, I continued my work for 2 years before getting the bottle formed and starting Kagzi Bottles.
Also Read: Noida-based Kagzi Bottles Introduces 100% Biodegradable Paper Bottle
PM: What would be your message to young women, who would want to follow similar footsteps?
SG: There are many limitations to women in India. People still see the women in the house to be responsible for the household and kids. Creating a balance of a high-pressure work environment with household duties is a big challenge. But women have proven to be better decision-makers, multitaskers, and creative thinkers. This is one of the reasons that despite the challenges, women have reached great heights and have started companies that are already unicorns. We still have a long way to go.