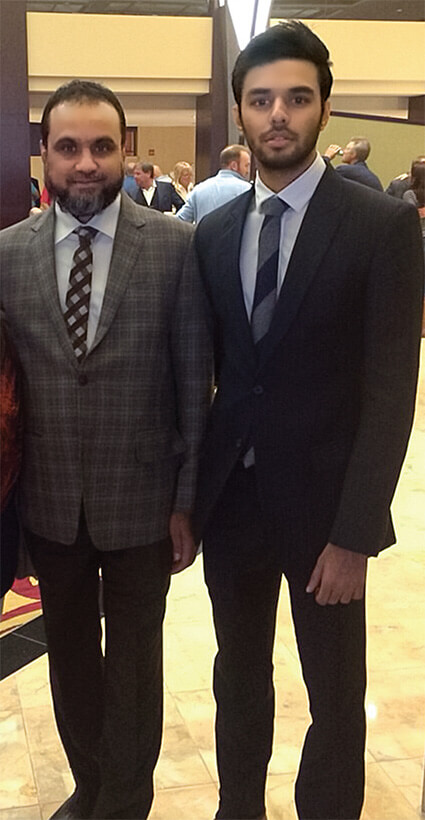 During Paper Plus-Chennai, Team Paper Mart had an interaction with Mr. Abilfazal Jani, Director, Maimoon Impex LLP, where he talked about Maimoon Impex growth and future targets.

Maimoon Impex LLP has acquired a position of market leadership in providing secondary fiber solutions to paper mills in India and abroad viz. Far East, China, etc. Amazingly, the company has achieved this feat within a very short period since it started functioning. It is engaged in the procurement of high quality secondary fiber on behalf of its principals abroad to meet the specific requirements of recycling paper mills in various parts of the world. Speaking on the procurement of waste paper, Mr. Jani said, "I will be the in-charge for overall procuring and selling of the waste paper. Majority of my sourcing will be done from UK, Europe and USA."

The company has forayed into a new business area of finished paper products and exploring the probable new market. "We are also planning to explore new markets and are trying to source top-notch quality material from the untapped markets," said Mr. Jani.

It serves to the bulk raw material needs of corrugation industry by stocking and selling imported products like Kraft Liner Board, Fluting, Test Liner, White Top Liner, etc. required by the industry. The company has factories for slitting, rewinding and sheeting. The unit at Bhiwandi, Thane district (Maharashtra), is very conveniently located at Mumbai-Nasik Highway with easy accessibility for the trailers ferrying to and from Nahava Sheva Port as well as un-interrupted up-country movement of trucks. The unit is well equipped with sophisticated machinery for slitting, rewinding, sheeting, etc. to ensure sheeting of minimum 18,000 tonnes of paperboards per annum. The plant also has warehouse with excise registration to facilitate the procurement of excise gate passes for customers. Moreover, the company is presently acting as Indenting Agents for waste paper, paper boards, and plastics.

Speaking on the future targets and strategies, Mr. Jani remarked, "We are looking forward to increasing our sales and export by 100 percent in the next 5 years, yearly average growth being 20%. Our procuring and sales will be a bit more aggressive and it will be seen in the coming months."