The new 150,000 tpa coated recycled board mill started the production of multilayered triple coated board from December 1, 2016.

December 5, 2016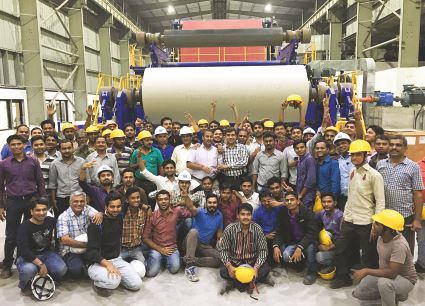 Mehali Papers Pvt Ltd concluded its first successful trial of newly installed coated board machine on November 11, 2016. The mill after many successful trial runs in between got the green signal for commencing commercial production from December 1, 2016. The timely execution of the project was due to the tremendous efforts of the company's expert team and suppliers. The machine has produced some fine four-layered, triple-coated, recycled-based board in the trial runs. The layers' composition may be looked at as: the top layer is two-loop, dispersed de-inked waste paper with the target of 80 ISO brightness; under top layer is waste paper with dispersion with target of 65 ISO; filler layer is waste paper line with fractionation; and back layer is dispersed long fiber from filler layer.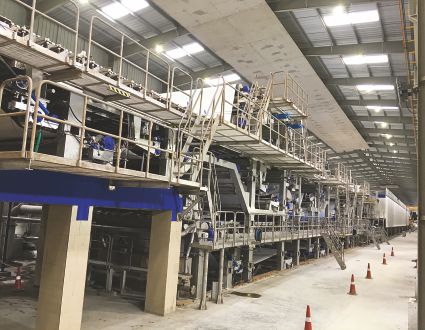 The coated recycled board machine has the trim specification of 3650 mm along with speed of 500 mpm. The machine is capable of producing boards in the range of 230 to 450 GSM. For controls, the machine is having three Valmet QCS on-line scanner. The five-wire wet end is built by Voith with four headboxes. For GSM Control, there is dilution profile control by Valmet on filler ply. The press section is constructed with two 1500 mm dia press followed by smooth press, designed to preserve bulk and smoothness. The coating section comprises three-stage top coating, one pre-bar coating followed by two blade coating. The section also allows one-stage back coating, either bar or blade. The calendar section does the hot-hard-pre-coating and hot-soft-post-coating calendaring for best smoothness and bulk.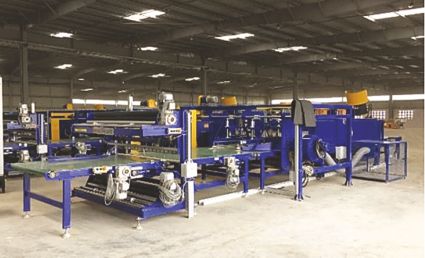 The company has also invested a considerable amount in its state-of-the-art converting facility, equipped with a 1600 mpm winder from Globe with 1800 MM Dia Max Reel (Core ID : 3" / 6" / 12"); reel handling systems from Signode, using poly stretch wrap; five 1900 mm wide and 300 mpm synchro sheeters; and packing solutions from Signode, using poly shrink film for pallet / ream / bundle.

To address the environmental issues and resource conservation, Mehali Papers has four-stage ESP installed in Thermax Boiler targeting to achieve 50 ppm particulate matter. The entire water system for the mill has been designed by Voith, Germany who is world leaders in paper manufacturing technology. For solid waste management, wastes are to be disposed in a responsible way for co-incineration at cement mills.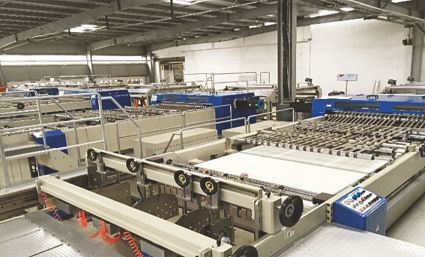 After the successful beginning of the commercial production, the company's first target is to consistently achieve a high quality product with an intention to increase the volumes later on. Mehali Papers has already established a dealer network and is exploring the GCC and Sri Lanka markets as exporting prospects. It believes that, in a growing economy like India, there will be enough demand to absorb its high quality board products.

Mehali Papers Pvt Ltd has its roots in erstwhile Ruby Macons Ltd, incorporated in 1976 and later acquired by MWV, USA (now WestRock). The family who once owned the Ruby Macon's business till 2012 is now promoting Mehali Papers Pvt Ltd to enter into highly buoyant packaging segment in India.