2021: The year that was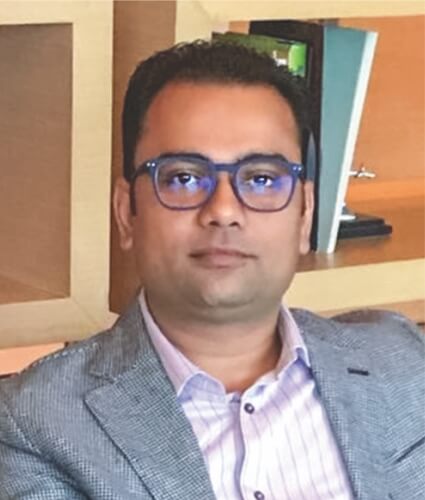 2021 was a rather aggressive year, wherein we witnessed lots of dramatic changes. Be it the market shifts or the consumer choices and product shifts to the supply chain riddles, the year poised threats as well as presented opportunities to the paper industry. The impact of COVID and its results kept the industry constantly on its toes to keep up with the changes.

Nikita Papers commenced production of its much-awaited PM2 in January 2021. This machine, with a finish deckle of 4.4 metres and a production capability of 300 TPD, aims to present the market with a variety of products in the kraft paper segment. The machine to date has rolled out a GSM range of 75 to 200 GSM with BF ranging from 18 to 32 BF. The paper has been widely successful in the packaging box as well as the paper bag segment.

2022: The year that will be

Nikita Papers, with an earlier production of 50,000 TPA and turnover of approx. INR 100 crores, is set to cross an annual total production of 1,20,000 TPA and a combined turnover of approximately INR 350 crores. Not just this, the company set up a one-of-its-kind plastic waste processing plant that is capable of converting waste plastic from paper mills into reusable industrial-grade pyrolysis oil. This plant is approved and operates strictly under the pollution board guidelines.
Watch: Evolution of Paper-Based Packaging

Nikita Papers, in the coming financial year, targets to cross revenue of INR 500 crores with an approximately USD 20 million export target at hand. We also aim to work towards the central government initiative of a zero carbon footprint company soon. The management has taken up a target of completely converting their thermal generation from coal-based to agricultural biomass. This will not only reduce the carbon footprint but also encourage farmers to encash their farm waste into realisable value.
Also Read: 2022: Trends Transforming the Paper Industry

Key trends driving the growth

Kraft paper has seen a rise in demand majorly due to the shift of the packaging market from plastic bags to biodegradable packaging. Secondly, the pandemic shifted the shopping spree from offline to online shopping thereby stepping up requirements for packaging boxes. The market has seen many changes and is yet to see more to come. The paper industry is well-equipped to convert chances to opportunities and lead itself to a growing future.