The deliveries will be done in phases and the start-ups are scheduled for 2022 and 2023.
March 10, 2021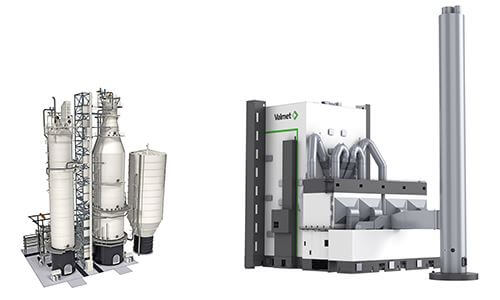 Valmet has received several pulp technology orders from Nine Dragons to its pulp mills in China. The deliveries include fiberlines and core components for recovery boilers and lime kilns.
The value of the order will not be disclosed. However, a project of this size and scope is typically valued at around EUR 100 million. The order was included in Valmet's orders received of the fourth quarter 2020.
According to the press release, Nine Dragons is developing its production portfolio and building pulp mills to support new and existing paper machines with high quality raw material. It chose Valmet based on its good previous experiences and the capability to meet company's requirements.
Valmet's delivery includes six fiberlines, two recovery boilers and two lime kilns. The fiberlines will provide Nine Dragons with flexibility to produce pulp grades of different types. The new fiberlines provide possibilities to optimize pulp properties with lower power and wood consumption. This allows Nine Dragons to achieve excellent resource efficiency. The deliveries include Valmet Continuous Cooking G3, Valmet Screening, Valmet Refiner and Valmet Washing technologies.
The two high power recovery boilers have a capacity of 2,300 tonnes dry solids (tDS) per day each. The boilers are designed for high energy and power generation efficiency, low emissions and high availability. The boilers also include non-condensable gas (NCG) incineration. In addition, the delivery includes advanced automation features such as Valmet Recovery Boiler Optimizer and Valmet Recovery Analyzer.
Also Read: Valmet Appoints Petri Paukkunen Area President, Asia Pacific Area.
The two lime kilns have a capacity of 420 tonnes per day burned lime each. The lime kiln systems are equipped with Valmet Lime Mud Disc Filters, Valmet Flash Dryers, Valmet Rotary Coolers and Valmet Burners. The lime kilns are designed for long lifetime having highest efficiency on the market to minimize fuel consumption. The delivery also includes site services and Valmet Lime Kiln Cameras.