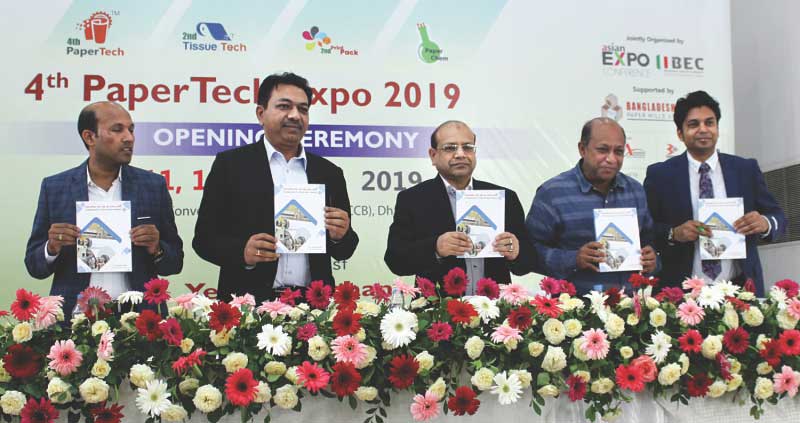 Bangladesh Paper Mills Owner Association (BPMA) and Bangladesh Expo and Conference (BEC) jointly organized the largest exposition of its kind in Dhaka from April 11-23, 2019. PaperTech Expo is an internationally renowned exhibition focusing on paper, pulp and all allied industries. It is the only comprehensive business platform serving the paper industry and over the years, this leading business event has become the perfect platform for showcasing the entire spectrum of products and services relating to the paper and allied industries.
The three-day international conference on pulp and paper technology — PaperTech Expo — ended with good response from visitors and foreign buyers. Local paper manufacturers made a number of business to business (B2B) deals during the 3-day international exposition on pulp and paper industry. Participants showcased innovations in products and services in pulp and paper sector.
The PaperTech Expo exhibition has always been a gratifying experience in terms of organization, participation, and generation of new business opportunities in the field of paper, pulp and allied industries. The steady growth of the event, which has already seen 4th editions, is a reflection of the increasing capabilities as well as the potential for new technologies and investments in the paper, pulp and allied industries. PaperTech Expo has clearly become the only platform that provides a unique opportunity for networking, best sourcing, technology & knowledge transfer, and joint ventures from across the globe.