The Bellmer Shoe Press TurboPress has replaced the original jumbo roll press at the second press nip.
May 19, 2021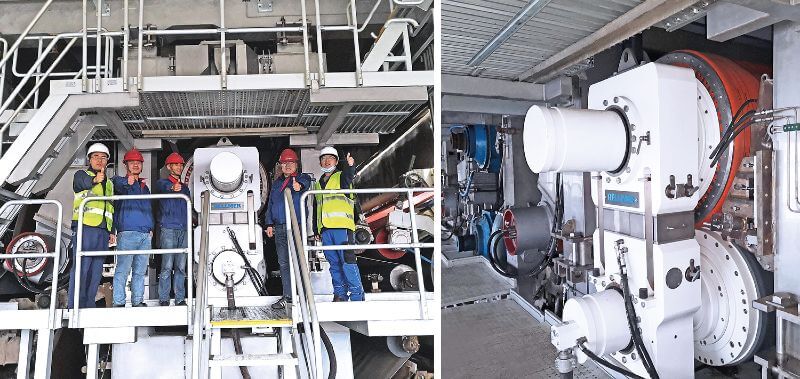 Zhejiang Rongsheng Paper Industry Holding Co., Ltd. is one of the leading packaging board manufacturers in China. The company is located in Pinghu City, Zhejiang Province, China, and was founded in 1980. Rongsheng Paper, with a paper capacity of 600,000 t/year, produces kraftliner, high-strength corrugated paper, and coreboard.
Watch: Paper Mart Fortnightly News Roundup
Their PM 8 recently underwent a successful rebuild. A Bellmer TurboPress Shoe Press now replaces the original jumbo roll press at the second press nip. Zhejiang Rongsheng Paper opted for new shoe press innovation technology in the TurboPress. The special shoe design ensures a perfect line load, higher dry content, uniform CD moisture profile, and maximum belt lifetime. The counter roll TurboRoll SZ with hydrostatic line load runs smoothly and requires little maintenance. The load at the edges can be adjusted separately to the moisture profile.
Also Read: Valmet to Supply the 12th Tissue Making Line to C&S in China
Since commissioning, the TurboPress has been running smoothly and the dry content after the press section exceeding the customer's expectations. Steam consumption is 10 – 20 % lower compared to conventional jumbo roller presses.