"At present, Reliable Packaging has the conversion capacity of 30,000 tonnes of paper and production capacity of 40,000 TPY."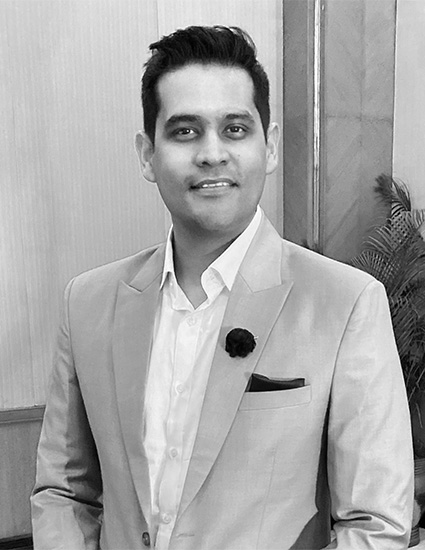 Excerpts of the interview with Mr. Nikhil Sipani, Director, Reliable Packaging
Company highlights:
Reliable Packaging was founded in 2003 and in 2006, the company began manufacturing paper. It was the first paper mill in the entire seven northeastern states. The locals of the region used to burn the waste to get rid of it — however, we started collecting the waste and recycling it. This initiative has not just helped us in protecting the environment but also in generating employment. For this effort, we were awarded a National Award by the Former President of India Smt. Pratibha Patil in 2011.
In 2010, we set up the first plant in Noida, Uttar Pradesh and established the second paper mill for lower GSM grade. In 2017, our Greater Noida plant came into existence and in 2018, we started the Tezpur plant. In 2019, we established Hyderabad plant and in the same year, we established the R&D facility at Greater Noida unit. At present, Reliable Packaging has the conversion capacity of 30,000 tonnes of paper and production capacity of 40,000 TPY.
Further, we have installed a large deckle with two NC cutter machines that reduce trim waste and an easy roll change-cassette type machine at our unit. In addition, there is an individual hot plate temperature control system as well.
Technological Upgradations and efforts regarding incorporating sustainability:
As we are aware of the increasing level of pollution in Delhi-NCR, the Government could ban coal and agro-based fuel boilers at any point in time. Keeping this projection in mind, Reliable Packaging has already prepared in advance to seamlessly change the fuel from agro to gas within 24 hours without interrupting its customer supply chain.
As we have moved from coal to agro, reducing 98% of the consumption, our next goal is to reduce it further to 99%.
We are using stored rainwater that is sufficient for almost a six-month of our requirement. Since we have invested in solar energy, we will be able to save 75% of electricity units that we consume.
We have made many efforts to reduce our environmental impact such as our boiler uses 100% recycled water saving millions of litres every year. In addition, more than 55% of the water consumption is from rain water harvesting and by 2022, we expect it to be above 80%.
Our target is to be carbon positive by 2022. Thus, we always keep on investing and adapting new technology such as vacuum transfer printing machines that reduce crushing of flutes and improve CS.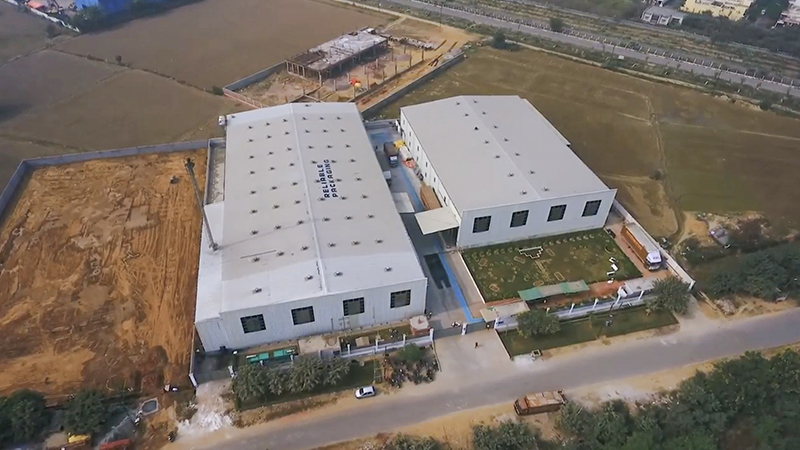 Founded: 2003
Manufacturing Capacity: 40,000 TPY
Conversion Capacity: 30,000 Tonnes
Quality-related challenges & key expectations from paper mills:
In particular, most factories in Northern India, with the aim to save money, use low-quality fibers, or short fibers, and as starch coatings continue to increase, they try to compensate for the strength of long fibers. In the long run, once the coating is gone, paper-strength decreases significantly and also, in other cases, having excess starch coating also leads to cracking of paper.
Moreover, in our plants in Southern and Eastern India, in the general run of things, we do not face such issues. Our suggestion for paper mills is to fight for prices but without devaluing quality as eventually, quality is of great consequence and its value can't be downplayed.
Current market situation and future:
Due to the economic crisis and unprecedented challenges ensued with the outbreak of the pandemic and as we collectively adapt to the 'new normal', there has been a significant pent-up demand which has become the new normal for the market.
It is advised to be prepared for uncertainties as much as we can. This situation is projected to remain till the beginning of 2022.
"Our suggestion for paper mills is to fight for prices but without devaluating quality as eventually, quality is of great consequence and its value can't be downplayed."