Actress Aparna Gopinathan unveils the Tempo Smart Foodie Campaign.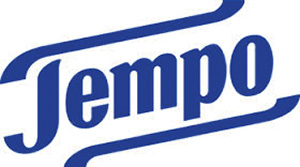 June 23, 2014

After launching Tempo in Maharashtra and Goa, one of the leading global hygiene companies – SCA, has now launched Tempo in Kerala keeping in mind the Indian eating habit preference to enjoy food with their hands rather than spoon, fork and knife.

The launch also seen the unveiling of the Tempo Smart Foodie Campaign by the actress Aparna Gopinathan.

On the launch, Cecilia Edebo – MD, SCA commented, "Promoting good hygiene in sync with the local Indian eating habits, SCA brings a smart way to enjoy food anytime and anywhere to the Kerala market."

As part of the campaign, Tempo also conducted the Be a Smart Foodie Activity wherein participants were asked to select their favourite food dishes, click images of themselves enjoying their food. These images were then put up on the SMART FOODIE Wall. Winners were awarded smartphones and many more prizes by the actress Aparna Gopinathan!

Aparna Gopinathan, commented, "I am elated to be at this event which signifies the launch of TEMPO in Kerala! This brand has won me over with its good quality product offerings! My message to all: be a Smart Foodie, like me. Use Tempo hand sanitizers before eating and tempo tissues after eating anytime, anywhere and maintain good hand hygiene."

With this campaign Tempo aims to reach out to all food lovers and be a companion to each of them while they enjoy their favourite Indian food with their hands!

With the tissue market in India being at a very nascent stage SCA has the ambition to shape and lead the hygiene market with its premium quality of tissue combined with local insights based on Indian food culture. SCA will invest extensively in making its Tempo products available to Indian consumers at the right time at the right place in Kerala.