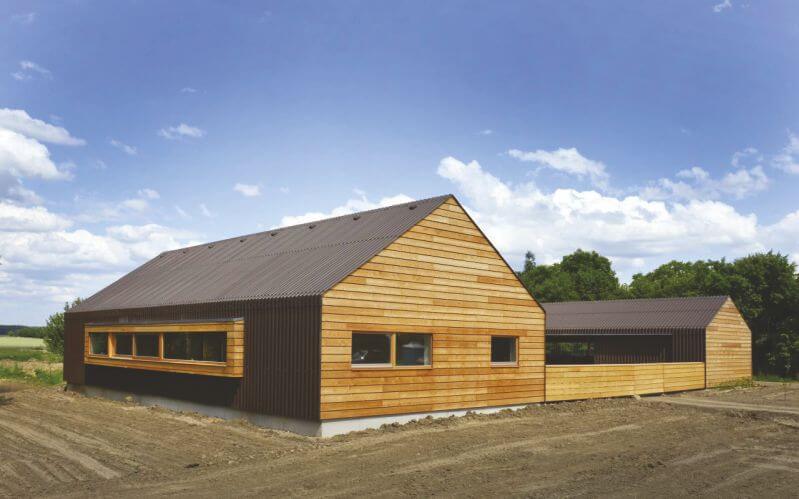 October 3, 2013

Cellulose, the primary ingredient in paper, is a highly efficient insulator and could offer the construction industry an effective, environmentally friendly alternative to convention insulation. However, until now there has been no easy way for builders to use cellulose.

The EU-funded project InsulaTFH ('Enhanced insulation in timber-frame housing using recycled materials') set out to develop a low-cost process for the mass production of standard-sized, pre-insulated panels, using cellulose fibres from waste paper.

Led by Cygnum Timber Frame Limited, project researchers took locally sourced waste paper and transformed it into insulating pulp. They then used this pulp along with fire retardant materials to fill timber panels. These were then hermetically sealed and finished for delivery to construction sites.

The team's innovative system ensures that each panel meets precise specifications, while robust finishing eliminates the danger of damage to insulation during transport or construction. Sealing tape and special membranes ensure that each panel is watertight and airtight, a feature often difficult to achieve with conventional timber frames.

The resulting panels represent a cost-effective means for builders to achieve required thermal resistance values for wall insulation, and they eliminate the need for often complicated on-site filling of walls with insulation material.

Importantly, the necessary equipment to produce these panels can be installed and the methodology applied at any timber frame factory.

Because waste paper is sourced locally and the cellulose fibres are produced at the factory itself, the transport-related costs and associated pollution are reduced. In addition, packaging materials are eliminated and the amount of waste going to landfill is also reduced. All of this represents a major reduction in life-cycle environmental impact.

Partners validated the new process under real production conditions. In fact, by the time it was completed in 2012, the project had produced 1900 linear metres or 5130 square metres of panelling. The panels were field tested, qualified and certified under cold-climate and hot-climate conditions.

InsulaTFH partners say their aim, from the beginning, was to produce a competitive product. Thus, once the system was proven, they began marketing it as 'The Precision System'.

The Precision System can be set up at any timber frame manufacturing facility and adjusted for the use of local waste paper materials. It offers timber frame manufacturers the ability to improve the value of their products and their environmental performance while reducing costs.