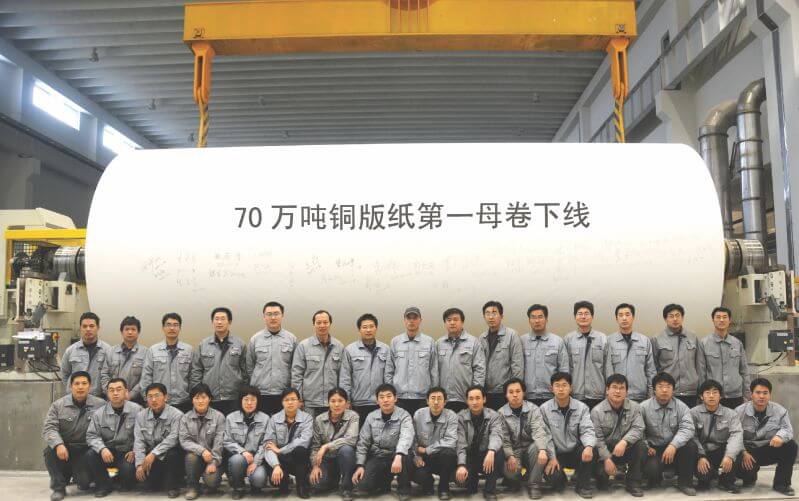 The Metso supplied coated fine paper production line, PM8, of Shandong Huatai Paper Co. Ltd came successfully on stream on Jan 18, 2011 in Dong Ying City, Shandong Province, China. The 8.1-m-wide PM 8 has an annual dimensional production capacity of close to 700,000 tonnes of coated and uncoated fine papers within the basis weight range of 80 to 200 gsm. The paper machine design speed is 1,800 m/min and the coater design speed is 2,000 m/min.

Metso's delivery included a complete Metso OptiConcept paper machine from headbox to reel. The paper machine line also comprises a re-reeler and an off-machine coater with coating stations, off-machine OptiLoad multinip calenders, winders, a parent reel handling system and a comprehensive Metso automation system package. The production line was started up with a Metso wet end machine clothing package.

Shandong Huatai Paper Co. Ltd. is a member of the Huatai Group. The Huatai Group has five production bases, Huatai Green Industry Park, Huatai Qinghe Green Ecology Industry Park, Rizhao Huatai Pulp & Paper Industry Park, as well as Guangdong Huatai and Anhui Huatai Industrial Parks, with an annual capacity of around 3 million tonnes.