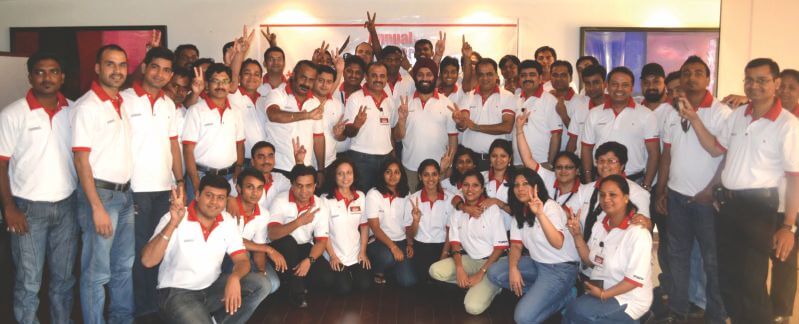 Graphic communication is a fine art and looks good on fine paper. Sona Commercial Pvt. Ltd. took its first leap in the paper industry more than 4 decades ago. The voyage has seen the transition from a single retail shop to a multi-location presence with state of art offices and warehouses across India. Sona is the leading paper company that has brought world class fine papers from Italy and established themselves as one of the most trusted paper merchants in the nation.

There was a time when paper industry was facing tough times in the form of inconsistency and non availability of fine papers, Sona Commercial decided to walk down this road and ventured into fine paper trading. The journey was tough but with their sheer will and hard work, they devised sales strategies which proved beneficial in establishing the presence of fine paper in every nook and corner of the country. Seeing, the growing need of fine paper they opened offices at multiple locations which helped them achieve pan India presence. To penetrate down the line in the market as well as on customer base they are now eying on developing the trade channel by appointing channel partners and distributors.

"Starting with just a single brand and a vision, today, we stand proud as a multi-brand paper merchant with the extensive portfolio of Cordenons fine paper from Italy, Hansol fine paper from Korea and Lenzing Papier 100% recycled paper from Austria" said Mr. Sanjay Suneja, Managing Director, Sona Commercial Pvt Ltd.

To create awareness and the acceptance of specialty papers in all forms of graphic communications like brochures, catalogues, annual reports etc. they recognized all the areas of their client's interest and offered them technical assistance, printed examples that demonstrate innovative techniques, paper samples and even mock ups. Every exercise is chalked down till the end in order to eliminate any chance of error.

Their belief that progress and preservation of nature go hand in hand has made them take initiatives like:
Road shows to educate advertising agencies, design houses and general public about the use of fine papers.
Launching theme calendars every year to showcase importance of graphic art communication on fine papers. In the year 2007, it started the concept of Cordenons Collaborative Calendar with the theme "Typography", "Green Wave" in 2008, "An Idea Whose Time Has Come" in 2009 where they had raised funds and donated to NDTV Greenathone" for environment preservation & protection. In 2011 they launched "Indian Letterforms in 3D" in association with "Aksharaya" a Mumbai based NGO.
To add another wing to its feather Sona became the first paper trading company in India to get FSC-COC proliferation.
Sona has introduced value added services like Debit/Credit Card transaction machine, bulk emailing and messaging. At present, they serve pan India with 6 branch offices with a workforce of 110 people across India. Sona is proud to be one of the first paper merchants to introduce SAP to provide enterprise software applications for supporting its growing size of business. With multi-location infrastructure, Sona is best suited to address needs of the design, and the converting community effective in the fine graphic media category. In addition to this; the comprehensive range of Sona products adds value to all forms of print creations.

The market matrix is changing and people are accepting specialty papers in all forms of communication. Most of the government organizations, NGOs, MNCs and printing houses are using fine paper in their communication (brochures, catalogues, annual reports, tags, packaging, etc). Sona commercial is continuing to make the efforts to bridge the gap between the fine paper & communication, and poised to become one stop shop for all its customer needs.