Two XcelLine paper machines PM 36 and PM 37 successfully started up in record time at Zoucheng site of Sun Paper.
October 15, 2018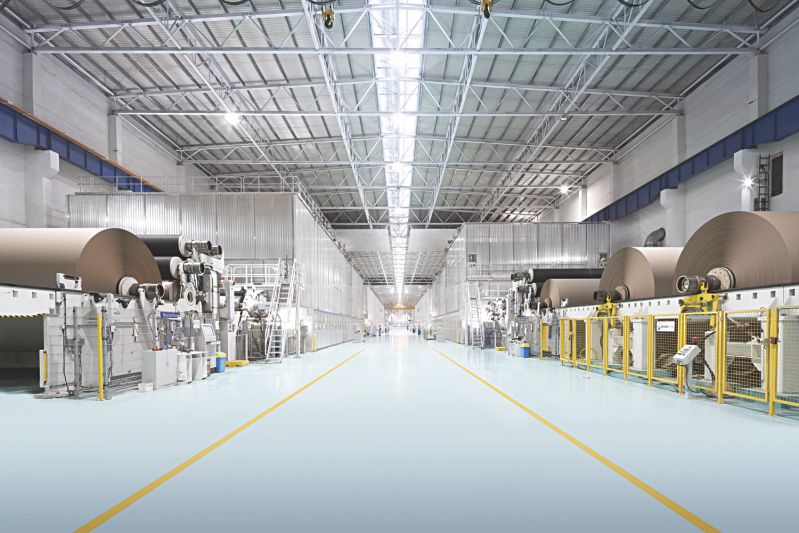 In the past months, two XcelLine paper machines PM 36 and PM 37 successfully started up at Zoucheng site of Honghe Paper, subsidiary of China's leading papermaking group Sun Paper. The start-up of PM 37 has set up a new record: it only took two hours from Stock on Wire to Paper on Reel.
The two paper machines PM 36 and PM 37 started up in the past two months and both machines are fully meeting Sun Paper's expectations. PM 36 produces low-grammage high-grade testliner and PM 37 produces high-quality corrugating medium. Both machines have an annual production capacity of 400,000 metric tons. Together with the already running Voith XcelLine packaging paper machines PM 31 and PM 32, Honghe Paper will achieve an overall annual production capacity of 1.6 million tons.
It is of great challenge to complete the installation and commissioning of two paper machines in such a tight time period. However, with the professionalism and high level of commitment, the project team has ensured the success of the project. Voith has carried its extensive competence and expertise in paper machines to achieve excellent machine performance.
The long-term partnership with Sun Paper also laid a strong foundation for mutual trust and cooperation. By now, Sun Paper has contracted with Voith for in total nine paper machines. The repeat purchase of this high amount set up a new milestone in paper machinery sales.