Stora Enso's and Arauco's joint- venture company Montes del Plata will build a new state-of-the-art 1.3 million tonnes per year pulp mill at Punta Pereira, in the department of Colonia, Uruguay. The total investment is estimated to be approximately USD 1.9 billion (EUR 1.4 billion). Each of the joint-venture shareholders has a 50% stake in the mill's equity and will be entitled to half of its output. The project will be financed about 40% through equity and about 60% through loans raised by Montes del Plata. Stora Enso is consolidating its 50% share with the equity method.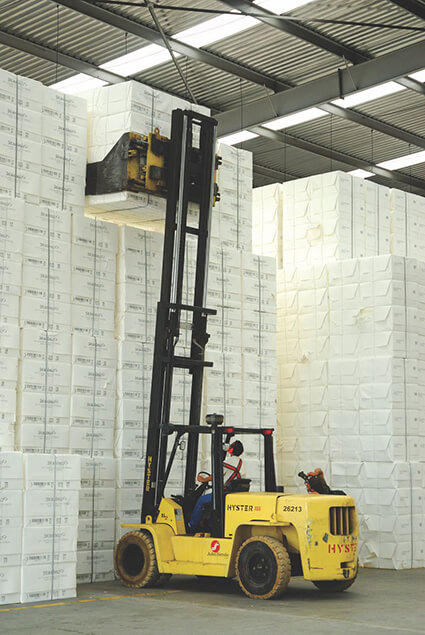 The project comprises a state-of-the-art with best available techniques pulp mill, a deepwater port and a power generating unit based on renewable resources. The new mill is expected to be operational by the end of the first quarter of 2013.
The eucalyptus pulpwood will be sourced essentially from Montes del Plata's own plantations. The company currently owns 254,000 hectares of forestland in Uruguay, of which 138,000 hectares are planted, about 100,000 hectares are protected and 16,000 hectares are suitable for planting.
"Low cost plantation-based pulp is one of the cornerstones of our strategy. Our investment is a concrete step in implementing this strategy to build the future of our Group. The Uruguayan government authorities both nationally and locally have been a welcoming supporter to Montes del Plata. We look forward to implementing the project in close co-operation with them. We are also proud to invest together with a great partner like Arauco and have a joint vision of building something in Uruguay that will be a role model for the world," says Jouko Karvinen, CEO of Stora Enso.
The new pulp mill will be the largest-ever privately executed investment in Uruguay. The mill is forecast to have a positive impact on Uruguay's GDP of 0.8% during construction and 2% when it is operating.