"We feel that there is a gap in understanding the requirement between paper mills and corrugators."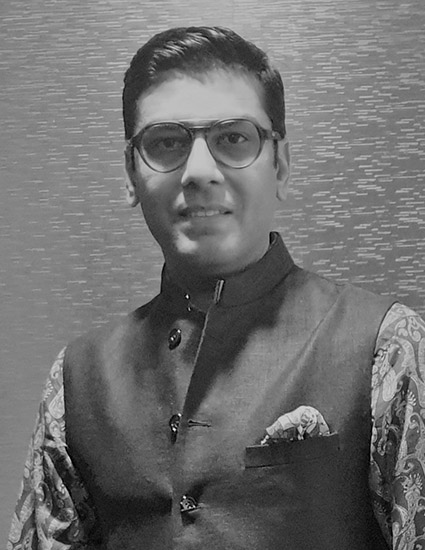 Excerpts of the interview with Mr. Mitul Shah, Director, Supack Industries Private Limited
Company highlights:
Supack Group was established way back in the 1960s, with the focus to provide a comprehensive range of packaging solutions and to improve quality standards in the industry. Then, Supack Industries Pvt. Ltd. was started in 1989 by putting up a state-of-the-art, fully-automated plant that could achieve a higher degree of perfection in terms of quality and performance, economies of scale and which can handle large-scale production to fulfill the requirements of corrugated packaging.
Over the years, the company has grown significantly in size and volume and has equipped itself with the necessary resources to meet the growing demands of the industry. All our corrugated boxes are manufactured in our manufacturing facility at Rajkot, Gujarat, India. With modern infrastructure, our 120,000 sq ft facility is equipped with the latest technology in plant machinery, advanced quality control lab and R&D department etc. In the last four years, the company has installed a new high-speed corrugator with flute changing capability and has also invested in a 5 colour FFG from BW Papersystems USA.
Supack Industries has earned a name for itself for quality and proper logistics along with timely deliveries. Today, the group is converting around 30,000 MT of paper into corrugated boxes annually and meeting the packaging needs of a large number of national and multinational companies in various industries such as – textile, dairy products, food products, healthcare, engineering & automobile goods, petrochemicals, electronics etc.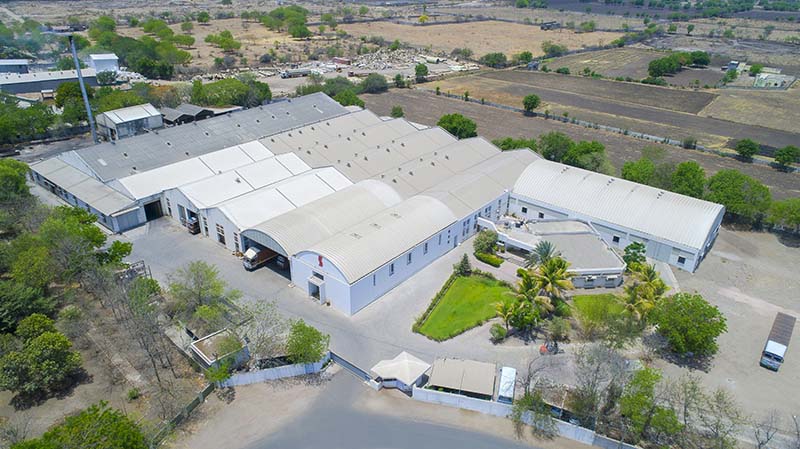 Founded: 1989
Plant Size: 120,000 sq ft
Manufacturing Capacity: 30,000 TPY
Quality-related challenges & key expectations from paper mills:
In the past five years, many new paper making units as well as a number of new corrugated board and box making units have come up across India. Currently on the corrugation front, many companies are investing in newer and high-speed equipment, and the paper specification requirements are much higher with the new sophisticated corrugators.
Few immediate quality improvements that would help are – moisture control across the deckle, large diameter rolls, joint free paper rolls or paper roll with one joint but with good quality joint, good quality reel core, proper tension across the deckle, odour-less paper, and paper without excessive starch.
We feel that there is a gap in understanding the requirement between paper mills and corrugators. They both must work hand-in-hand to resolve issues and develop paper products that perform well, and the corrugators are able to optimally use their equipment to produce consistent quality acceptable by the end users.
Current market situation and future:
The market situation during the lockdown period of March 2021 to June 2021 was very difficult for the corrugated box industry. With major industries under shut down, the corrugated industry was financially hit. Although once the un-lockdown phase started, while we did observe some improvement in the demand, it was still quite slow, and the corrugated industry has been impacted negatively.
At present, there has been a huge, never seen before increase in the rate of Kraft paper along with other raw materials like starch, coal, and transportation services. And on top of this, there is an increase in the labour costs.
Unlike paper mills, the corrugators have faced huge challenges in getting appropriate increase in the cost of boxes from their customers — which is pushing the corrugators in catch-22 situations.
The projection of the future is seemingly positive, given that there is some understanding of the ground reality of price and demand from the paper mill side as well as the customer side.
The pandemic had created an acute shortage of skilled and semi-skilled labour force, who had migrated from the growing industrial states. We foresee a lot of investment has to be done in the automation of the process, to be less reliant on the labour to maintain the supply chain. The corrugators will plan to make an investment in automation only if they see return on investments.
Market trends and demand drivers:
The corrugated industry in India is growing at a healthy pace and will have a steady growth pattern in the coming times. As per a few reports, the per capita consumption of packaging is lowest in India, which is why we will see a steady growth in the market. Secondly, corrugated packaging is adopted faster as sustainability has become a crucial issue. The corrugated packaging for years has been most eco-friendly and the preferred packaging and will remain so in future.
Since the last few years, we have seen light weighting in the corrugated boxes in Europe, the USA, and China. To achieve the light weighting successfully, we need development on the paper manufacturing front. We are assured that the Indian paper industry can develop the required consistent quality in lighter but high-performance paper for corrugated boxes.
Digital printing is making its way in all kinds of industries and it is being adopted in the corrugated industry too. In the last two years, the digital printing for corrugated has improved drastically and it is becoming more cost effective. We are sure to see the adoption in India soon.
With the rise in e-commerce and online food delivery services, there will be an increase in the demand for more sustainable and recyclable packaging. The digital printing will open the market for corrugated boxes as it will be able to print more short and customized outputs helping companies to have greater engagement with their customers.
Notwithstanding the fact that retail ready packaging is not very common in India, but as we see growth in retail spaces such as – shopping malls, food malls etc; many companies will start adopting retail ready packaging.
Horticulture packaging will also drive up the demand in future. As in the developed nations, the fruits and vegetables are cleaned and packed in corrugated trays and boxes, which avoids the damage during transport and storage. In India, there is a great scope of corrugated packaging in horticulture.
"With the rise in digital printing, there will be new opportunities in the corrugated industry in the coming times."