"In the long run, if a good quality paper is made and supplied; many challenges can be solved easily…"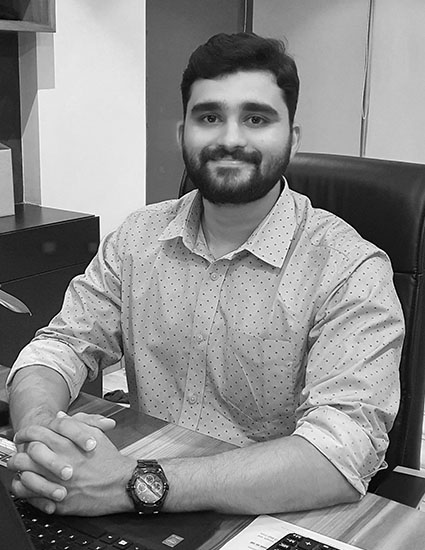 Excerpts of the interview with Mr. Hardik Desai, Partner, Trident Paper Box Industries
Company highlights:
Being in the business of corrugated box manufacturing for more than 35 years, Trident Paper Box Industries is managed by the second generation of the family. Four years ago, we had modernized the production facility with the installation of automated lines. At present, we have the capacity of 1500 tonnes per month, which is almost fully utilized. Our manufacturing facility is spread across an area of 50,000 sq ft with the raw material storage of 13,000 sq ft. The first-rate imported machinery at our unit enables us to produce high quality boards and boxes at a very high speed.
Quality-related challenges & key expectations from paper mills:
With increased competition in the Indian paper industry, paper manufacturers have lost the pricing power due to which profit margins have decreased to a certain extent. This situation has encouraged the manufacturers to look for newer ways to keep their costs in check by diluting the quality of raw material with the use of chemicals and technology. Thus, it has adversely affected the final paper coming out of the mill.
In particular, shorter fibers have taken place of long fibers which plays the highest role in maintaining the quality of paper, and as the strength of paper is reduced, thus, deviations have increased drastically in recent times.
Also, the customers have now become very sensitive towards the quality of packaging material and at the same time, cost-conscious as well. Inconsistencies in the quality are not at all accepted and the material is sent back with a rejection note immediately or is accepted but with heavy debts.
In this era marked by faster services and delivery of products, it is almost imperative to have superior technology in order to compete with the peers and this aspect enables us to be a step ahead in the market. In the long run, if a good quality paper is made and supplied; many challenges can be solved easily which can play a huge role in bringing about cost-effectiveness, smooth processing in many areas of packaging.
It is quite evident that due to the poor quality of paper, the converting & corrugation plants cannot run smoothly; also, the advantages offered by using modern technology – such as speed, quality control features, automatic delivery features cannot be realized since machines have to run at slow speed and halted multiple times.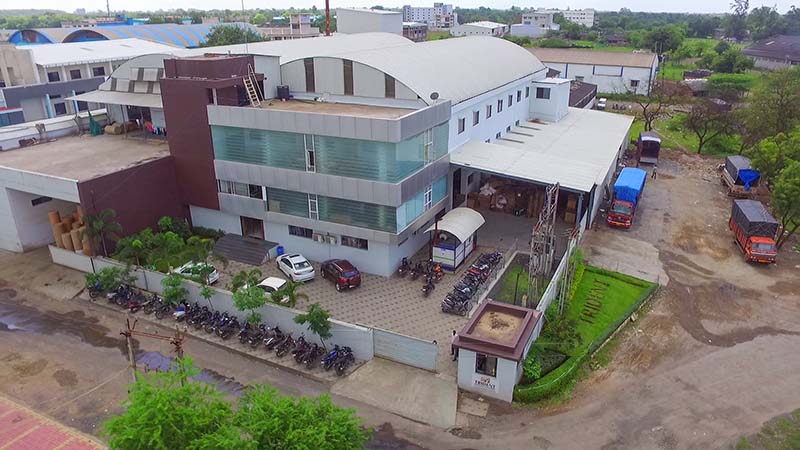 Founded: 1983
Plant Size: 50,000 sq ft
Manufacturing Capacity: 18,000 TPY
Current market situation and future:
The COVID-19 pandemic has certainly made a transformative impact on our economy; however, the situation is now coming back to normalcy.
It is true that the working conditions including the methodology, mode of working have now changed and there have been some restrictions; however, with that, new opportunities have emerged and new doors have opened for all.
Since vaccines are in the final phase of trials, which once are successfully tested, it is going to make a huge impact on the mindsets of people by encouraging them to go out of their houses more often. Consequently, shopping malls, movie theatres, restaurants, stores, and other public places will again flourish like before, resulting in the recovery of the economy.
Market trends and demand drivers:
By and large, e-commerce has become a prominent part of everyone's lives owing to the convenience of doorstep delivery of essentials which is creating a robust demand for paper packaging items more than ever.
Many companies are becoming more and more conscious about the eco-friendly alternatives with regard to packaging, which in turn results in replacing plastic with paper-based packaging products.
Amid the growing anti-China sentiment amongst the majority of countries around the world, all the EU nations, the USA, UK, amongst others, are now exploring other options for their requirements and seemingly, India is their major consideration. Presently, India has a very small share of the export market, now is the perfect time to capitalize on the opportunity to get a hold of a bigger pie.
"In my understanding, the Indian paper industry is going to witness a huge increase in the demand and has a long and prosperous journey to traverse, thus, the quality of raw material also needs to be ramped up to the globally-accepted standards."