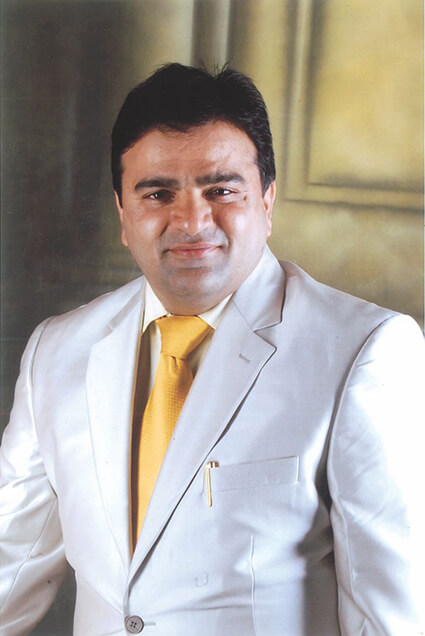 Brought up at Dandeli – Mill Colony of The West Coast Paper Mills Ltd, Mr. Shekar Chandak has his attachment towards paper from his early age. In 1992 after finishing his Chartered Accountancy course, he went on to join his uncle at Chennai in their family concern for paper trading. In 1996 he started his own company – M/s. Swastik Paper Company. In 2010 he went on to become the youngest president of FPTA, so the team Paper Mart interacted with Mr. Chandak to know his views on the paper trade in India, and his thoughts on how to improvise it. Here are the excerpts of the interaction.

Paper Mart: Where do you think the Indian Paper Trade is lacking in terms of professional approach, order commitment, service, price stability etc?

Shekar Chandak: The Indian paper trader is totally dependent on the old style of operations. Most of the Indian mills operate in semi-planned manner due to their own limitation of external issues like infrastructure, power, raw-material, natural causes etc. Due to these reasons the traders are not able to really match the service standards expected by the end consumers. Things have improved a lot in recent years with improved communication, better roads, mill depots & overall improvement of style of working. Price is totally market driven and there is no stability in both the ways. High or low price cycles have become very small & unpredictable and it is dependent of not only internal factors but also global market and global events.

PM: Being the youngest president what strategies would you like to adopt to fill the above gaps? Moreover what different things you would like to achieve through the platform of FPTA, which was not initiated till date?

SC: I thank my association The Madras Paper Merchants Association for giving me this chance to serve at all India level.

In our trading community many traders are still operating in the old school of thought and have not changed with the times. Awareness has to be created among the traders about the changed business atmosphere. We need to become a federation concerned with market research, forecasts, lobbying to develop common message and representative position. We need to be proactive and change our way of working. One of my main aims is to put the Indian trader on the world map. We have taken the first step by first time hosting FPTA's AGM and All India Paper Traders Conference at Genting Highlands – Malaysia from 30th September to 2nd October 2010 which was attended by 700 delegates from all over India and South East Asia.

We have signed an MOU for mutual benefit with Malaysia Paper Merchants Association in the presence of Dr. S. Subramaniam, Honorable Minister of Human Resources, Government of Malaysia.

We need to start on a journey to improved and sustainable returns. But also a journey to become an organization that is leading change, making change happen, not waiting for others to change or for better times. This journey will be dependent on a solid foundation of good, talented people who are keen to work together to make better tomorrow, people who want and deserve the highest ethical standards, a fair, competitive and sustainable working environment, and who want to win, and win fairly. My dream is that we should have a joint International Federation of Associations from India, Srilanka, Bangladesh, Singapore, Malaysia, Thailand, Indonesia & Dubai.

Also, two major tax changes namely DTC & GST are on our door steps. Once we know the detailed roadmap of their implementation, we would like to hold a nation wide campaign for all our traders through video conferencing technology.

PM: What future do you foresee for the Indian paper industry in terms of growth, consumption, production and in overall trade (any major changes in the structure in terms of globalization, consolidation)?

SC: The Indian economy is expected to grow 8.5 % in 2010-11 and 9% in 2011-12. The paper consumption is going to increase in the same percentage and the main drivers for the growth are:-

• Increasing literacy & Government thrust on education like Right to Education bill & Sarva Siksha Abhiyan.

• Urbanization, changing demo-graphics, increasing consumerism, mall culture, service sector thrust etc.

• The printing industry & publishing industry is set to grow at 9.1% CAGR for next 5 years.

The futuristic view is that growth in paper consumption would be in line with GDP and paper production is likely to grow at 8.4% till 2012-13. The total demand for paper will be around 12 million tonnes in 2013-14.

I see very good future for paper merchants as there are entry barriers in this trade and no new persons or companies are coming in the trade. The increased demand in future will be met by same existing traders with much increased volumes.

The packaging segment, copier segment and coated segments are already doing very well as far as trade is concerned.

I can see that in future the foreign companies will either buyout some Indian companies to set up their base in India & some foreign companies will start their paper conversion units in India.