In a regulatory filing, Tamil Nadu Newsprint & Papers announced that its board accorded approval for implementation of its mill expansion plan (MEP) at Unit 2 in a phased manner with pulp mill capacity of 400 TPD and 165,000 TPA of writing and printing paper with a total capital outlay of Rs 25.2 billion.
June 18, 2018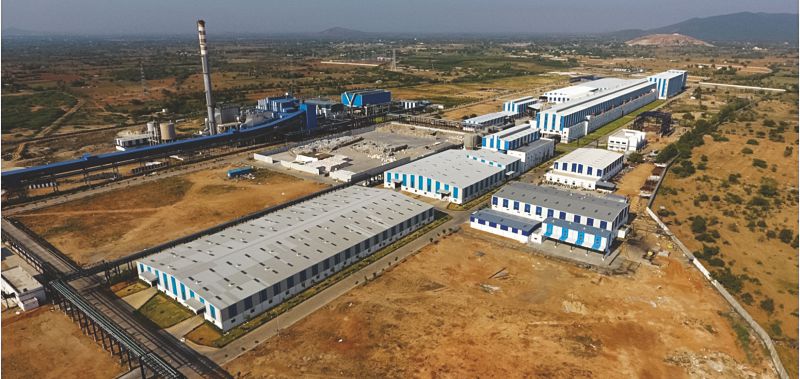 As a long-term growth plan, TNPL established a Greenfield mill to produce 200,000 TPA of multi layer coated boards along with a captive power plant and other utilities/auxiliaries, at Mondipatti in Trichy District, Tamil Nadu, referred as TNPL- Unit 2, while the existing mill at Kagithapuram is referred as TNPL-Unit 1. Unit 2 went on stream in 2016.

In order to further strengthen its position in writing and printing (W&P) paper segment, TNPL is contemplating expansion of unit 2 by adding a P&W paper machine along with a new chemical hard wood pulp mill, chemical recovery, power plant and utilities with a total capital outlay of Rs 2520 crore. The proposed Mill Expansion Plan (MEP) will be located in the existing mill at Mondipatti Village, Manapparai Taluk, Tiruchirappalli District, Tamil Nadu.

TNPL- Unit 1 at Kagithapuram in Karur District is already having a capacity of 400,000 TPA of W&P paper. Now, with the proposed MEP at Unit 2, the combined W&P capacity would reach 565,000 TPA once the new machine is commissioned.

The proposals planned under MEP Project are W&P paper machine, ECF chemical wood pulp mill, chemical recovery section, augmentation of Co-Generation Power Plant, augmentation of Effluent Treatment Plant, and augmentation of infrastructure.

The project will provide scope for additional employment during construction stage for 1000 and during operation for about 400 direct employments.

Among the salient features of the upcoming projects are low energy and water consuming paper machine with production of superior quality writing and printing paper; state-of-the-art pulp mill with ECF and Ozone bleaching; Recovery Island consisting of falling film evaporator, high efficiency recovery boiler, causticizer plant having CD and LM filters for better efficiency and modern lime kiln, etc; AFBC boiler with high efficiency and low unburnt carbon in ash; higher efficiency Turbo Generator to generate power consuming less steam/kVa; air cooled condenser to minimize make-up water; DM/RO and condensate polishing plant to maximise condensate recycle and to minimise fresh water requirement; and ESP designed to maintain emission of solid particulate matter (PM) < 50 mg/Nm³.