Toscotec has supplied the tissue machine and the services including its commissioning and start-up assistance remote service to the Thailand-based paper producer.
May 07, 2021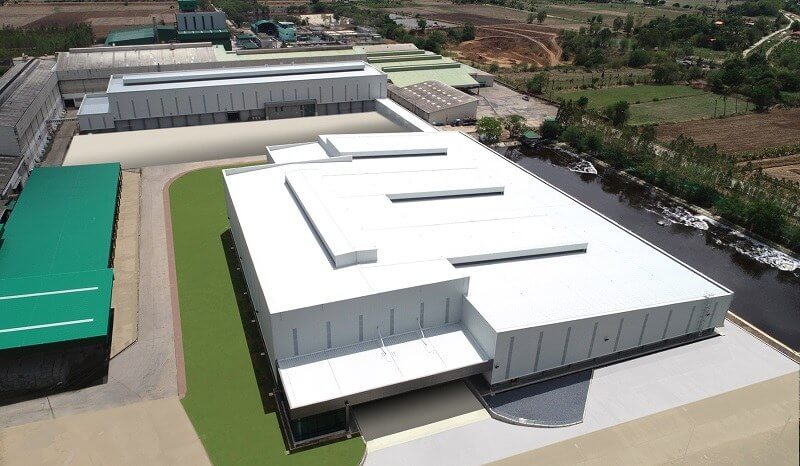 C.A.S. Paper Mill started up an AHEAD 1.5S tissue machine supplied by Toscotec at its Sing Buri mill in Thailand. The new AHEAD 1.5S machine has a trim width of 2,850 mm, an operating speed of 1,850 m/min, and produces more than 30,000 TPY of premium quality tissue. The machine configuration is designed to guarantee top energy efficiency with TT NextPress shoe press design, TT SYD Steel Yankee Dryer, and steam-heated TT Hood-Hybrid.
Watch: Paper Mart Fortnightly News Roundup
Further, Toscotec also provided a comprehensive service package, including the tissue machine's erection, erection supervision, commissioning, training and start-up assistance, as well as YES-CONNECT-VISION augmented reality solution for remote service.
Torpong Thongcharoen, Managing Director of C.A.S. Paper Mill, said: "With this new line, C.A.S. Group enters the tissue market. We are already producing high quality tissue, and we expect to kick off distribution very quickly. Throughout the entire project, including the hardest times during the pandemic, we always had a very good cooperation with Toscotec, who proved to be the experienced and skilled supplier we expected, managing the project with great flexibility and supporting us all the way to our target."
The scope of the supply covered – the stock preparation equipment and accessories, the patented TT SAF (Short Approach Flow) system, the fiber recovery system, dust and mist removal systems, and a complete slitter rewinder line, with dedicated dust removal system.
Also Read: Toscotec Accomplishes a Dryer Section Rebuild at Cartiera di Ferrara, Italy
Marco Dalle Piagge, Toscotec Sales Director, comments: "This start-up is a reward to us all for the hard work we put into this project in order to successfully complete it during Covid-19. This AHEAD line is designed to deliver top energy efficiency that results in low energy consumptions and low operating costs. C.A.S. Paper Mill is now fully equipped to enter the tissue market from an advantage position."