The project is following Burgo Group's plan to keep the focus on containerboard grades and to continue its diversification strategy, ranging from publishing to packaging, from printing paper to paper for corrugators.
August 27, 2018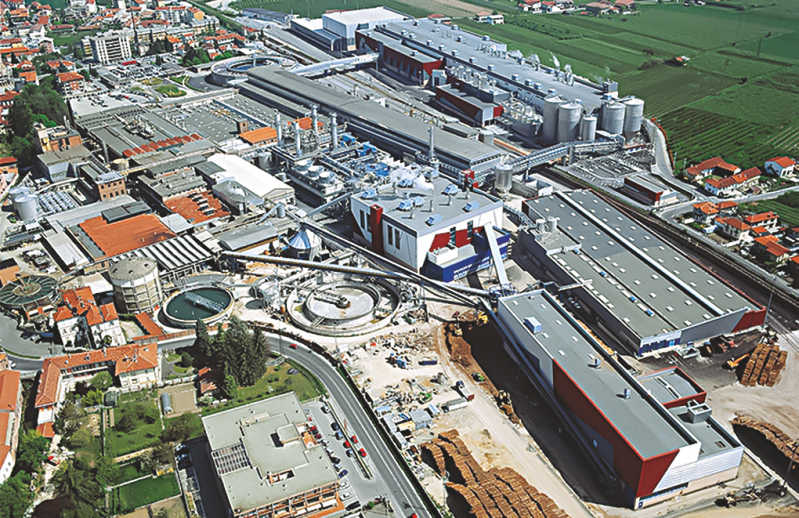 Valmet will supply an extensive paper machine grade conversion rebuild and a wide scope of automation for Burgo Group S.p.A. at its Verzuolo Mill in Italy. In the project, originally Valmet-supplied paper machine PM 9 and related stock preparation systems currently producing lightweight coated (LWC) paper grades, will be rebuilt to produce recycled containerboard grades. The value of the order will not be disclosed. The total value of an order of this type is typically around EUR 40-60 million.
Valmet's delivery includes a completely new Old Corrugated Containers (OCC) line and major modifications in the existing paper machine. Also, the existing broke system and approach flow system are modified. The delivery in the existing paper machine includes a headbox rebuild, modifications to forming section, press section and pre dryer section, a new after dryer section with a high humidity hood, modifications to the size press, a continuous cooking system for surface size starch, and relocation of the existing reel.
The start-up of the rebuilt machine is scheduled for the end of 2019. All the equipment will be delivered with installation and an additional production support package after start-up. PM 9 will be producing recycled liner and fluting grades at a trim width of 9,800 mm and with a basis weight range of 70-160 g/m2. The annual capacity will be 600,000 tonnes.