The new packaging paper machine PM 9 will be producing 400,000 metric tonnes of packaging paper annually at a basis weight of 70 to 140gsm.

September 28, 2016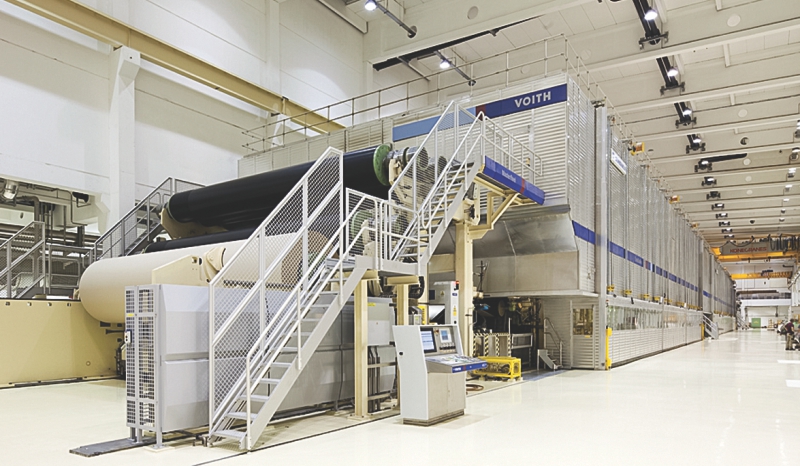 The PM 9 will be located in Liansheng's factory in the Zhangzhou Taiwanese Investment Zone and is scheduled to start up in December 2017. The wire width and reel width of the PM9 are respectively 7,300 mm and 6,660 mm, with a design speed of 1400 m/min and an operating speed of 1300 m/min. It is capable of producing 400,000 metric tons of packaging paper annually at a basis weight of 70 to 140 g/m2. The scope of supply includes the entire paper machine from headbox to reel. Moreover, the technically mature and advanced Voith automation package includes MCS and QCS as an integral part of the order.

The PM 9 is configured with technically advanced DuoFormer Base II, which is expected to make the PM 9 the world reference for high speed packaging paper machine.

Ten years ago the cooperation between Voith Paper and Liansheng started with roll servicing. At the end of 2011, the parties signed a contract for a board machine, the PM 8, which expanded the mutual cooperation to the whole paper machine business. Five years later, Liansheng has again selected Voith as its new paper machine supplier. This order testifies to the customer's acknowledgment of Voith for years of high quality products and service.

Founded in 2004, Liansheng Paper Industry Co., Ltd. is one of the largest papermaking enterprises in Fujian Province and plays an important role in the domestic packaging paper industry. Its main products are corrugated medium and testliner.