With the ongoing expansion taking place at Waraq, team Paper Mart interacted with Mr. Atul Kaul, Director Pulp & Paper, Arab Paper Manufacturing Co Ltd (WARAQ), to know more about the company, its philosophy, product range, key markets, capacity, technological capabilities and future plans. Excerpts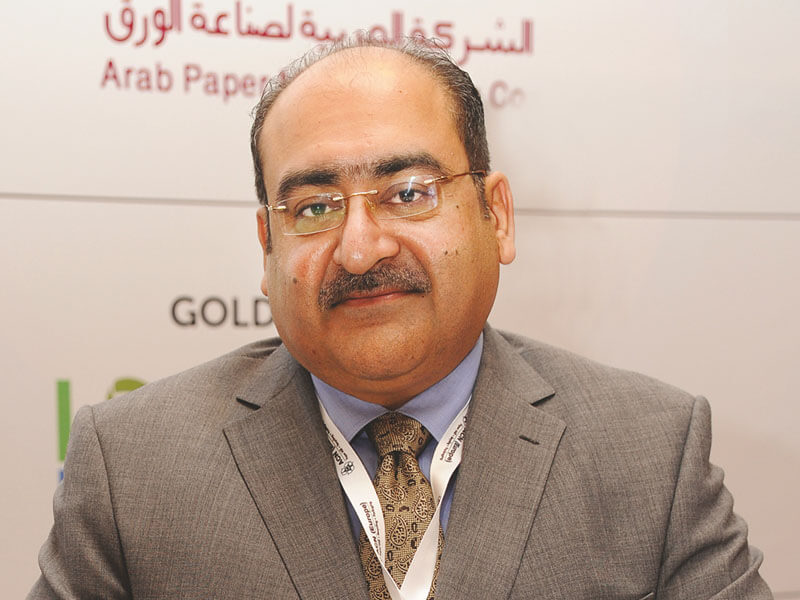 The Beginning

Saudi Arabia is one of the fastest developing economies of the world. This unique achievement is a result of rapid industrialization, investment in core sectors touching the entire gamut of human life necessary for sustained growth. Encouraged by the government impetus to develop investments in non-oil & gas sector to avoid 100% dependence on oil and gas revenues. This window of opportunity was envisioned by a group of 50 Saudi investors who joined hands in 1994 to incorporate Arab Paper Manufacturing Co Ltd or Waraq as it is more popularly called. It was an attempt to go into a "green" project, which shall on one hand gainfully use the good quality recovered fiber abundantly available locally and serve a pressing need of the regional corrugating industry by serving their demands locally with a quality product and dependable service. Today Waraq has achieved a sterling reputation with its customers based in the GCC (Gulf Cooperation Council) who were earlier exclusively dependent on imported raw materials.

Shift from Virgin to Recycled Linerboard

Exercise to import paper from North America and Europe was and still is expensive and time consuming. Today, Waraq is proud to serve almost most of the linerboard requirements of its clients shifting them from the virgin grades to recycled grades. When Waraq entered the market an estimated 15-20 percent of linerboard consumed was of recycled origin. Today it is estimated that 80-85 percent of the linerboard used in the region is of recycled origin.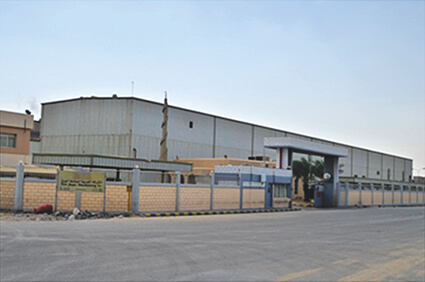 Product Range and Key Markets
Waraq produces several grades of packaging kraft paper, which is generically called linerboard or CCM (corrugated case materials) and primarily is used as a feedstock for the production of corrugated cartons. Their current production list includes fluting, testliner, semi-kraft and kraftliner, and also semi-kraft and white-top kraftliner. In addition, they produce special application products against exacting specifications laid down by corrugated packaging customers. The market they serve is global and its business footprints can be found almost everywhere. Keeping an acute focus to serve valued customers in KSA (Kingdom of Saudi Arabia) first and thereafter to customers in the GCC and greater Middle East Waraq also exports its products internationally.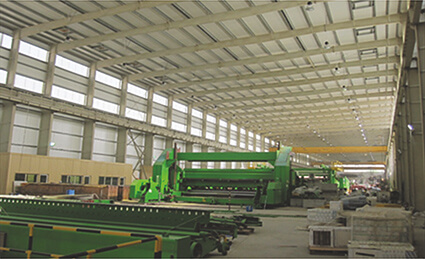 Apart from CCM (corrugated case materials), it also produces high quality UBCB (unbleached coreboard) and saturating kraft. The former goes into the manufacture of paper tubes and the latter goes for HPL (high pressure laminate) industry to be converted to formica. The company, incidentally, was the first mill in the region to launch successfully a high performance HPL base paper as the standards and specifications required are very exacting.

"Our products get converted to almost all possible corrugated box applications be it a drinking water and assorted beverage can outer carton or pre-packed consumer liquid or dry foodstuffs and industrial applications like cleaners and detergent box outers, etc. Our paper is well accepted for successful conversion into fruit and vegetable trays and boxes, flower export boxes etc. a segment which was exclusively being catered to by virgin papers alone" he explained.

Capacity and Production

Waraq today produces approximately 210,000 MTPA of assorted kraft paper grades. At mill site the company processes over 230,000 MTPA of OCC (old corrugated containers) & NCC (new corrugated clippings). This represents only the mill or process side. Further, including the collection and process of recovered paper as a commodity, they collect and convert an additional 200,000 MT of recovered paper. Waraq has collection and processing centers located at strategic locations all over the KSA and process almost all possible grades which are generated inside the kingdom. Main grades processed are OCC, ONP, OMG, BBC etc.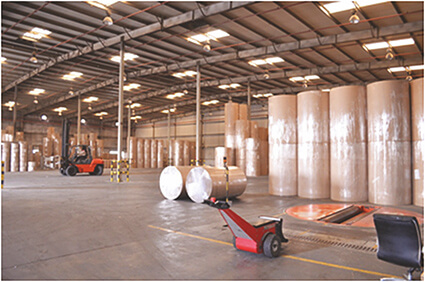 Philosophy of the Company

Mr. Kaul elaborated "Waraq's hallmark since its inception has been quality. Unlike other paper grades, which are more "visual" in appeal and presentation, linerboard is more performance driven product segment. It all begins and ends with "box performance", be it a corrugated carton producer or end customer. Only if the technological delivery is above par the cosmetic appeal, the products will be reviewed. The company has in plant proprietary technology from vendors of international repute, which help both assess and maintain the product profile with continuous consistency. Any variation in the product profile would affect the box construction and its dimensional stability and performance at the end customer.

In early days corrugated boxes were 100 per cent manufactured out of virgin linerboard. With the passage of time, recycled linerboard was introduced and it was mostly kept as the inside liner and the facing or outer liner continued to be virgin. With more advances in technology and the possibility to deliver a cleaner and smoother sheet, now recycled linerboard occupies almost 85 per cent of the market share. Once testliner is used as the outer liner, it is not only dimensional stability it needs to provide, but it should also provide a smooth, clean and clear surface for attractive multi-colour printing as well as resemble the traditional virgin kraftliner shade and visual aesthetics. We have, after years of perfection, achieved a stage where our testliner is the product of choice for several box plants.

Waraq Technological Capabilities

In the industry, the trend is to use a mix of OCC and other recovered paper grades with the addition of chemicals and sizing elements to achieve performance properties. This is necessitated both by economic reasons and accessibility of furnish components. Waraq's attempt, since its inception till date, has been to produce its paper products out of a 100 percent OCC/NCC furnish. This starts off their papermaking process with an advantage of superior fiber content, thus reducing the dependency on chemical sizing as good fiber is available in the furnish. This, along with state-of-art stock preparation systems, which include fractionation and cleaning systems, delivers a high quality pulp to the paper machine. A state of the art plant with DCS/QCS environment delivers a stable and consistent product to the end user.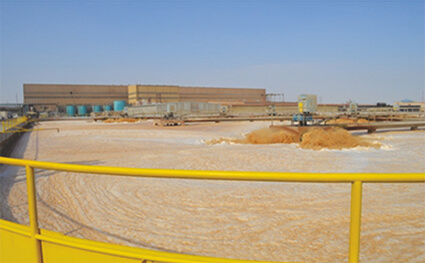 Ongoing Expansion and Future Plans

Waraq is currently undergoing a major expansion to qualify its leadership position in the regional linerboard industry by installing a third paper machine production line which is not only state of the art but also contemporary to meet market demands. This machine, which has latest technology will have a finished deckle of 6500mm (6.5 meters) and will produce additional 300,000 MTPA of quality linerboard. This will enhance their total production beyond the half million tons mark (500,000 MTPA). This development or expansion is necessitated due to market growth and increasing demand from their customers. The third paper machine is due to start operating towards the end of second quarter of 2013. In addition to the machine, to meet the power and steam requirements a captive 50 MW power plant is also being commissioned.

In the end he told, "as a green initiative, we observe that in developed markets of the west, the concept of a lighter and more efficient packaging box made from lighter yet strong linerboard is in vogue. Waraq is working on similar lines to deliver not generic paper, but market specific paper which is both contemporary and performance oriented."