This successful start-up strengthens ANDRITZ's strong position as a technology and service provider for reject handling lines in Southeast Asia. ANDRITZ has supplied three reject handling systems to Sun Paper since 2014.
May 19, 2021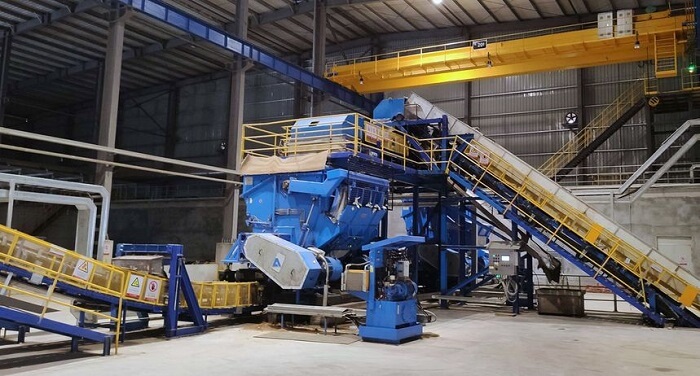 ANDRITZ has successfully started up a complete, innovative reject handling line as well as key stock preparation equipment at Sun Paper Savannakhet, Savannakhet Province, Laos.
Watch: Paper Mart Fortnightly News Roundup.
ANDRITZ's scope of supply includes a complete reject handling line that processes rejects from the mill's two OCC lines and the pulp drying line on-site and has a design capacity of 400 t/d.
The innovative reject line delivered and started up by ANDRITZ comprises the following key equipment:
Reject Compactor ReCo for dewatering the light rejects from coarse and drum screening to highest dryness
ADuro P shredder equipped with a unique knife system and a robust rotor to ensure that the material is cut to the required particle sizes in only one step
ADuro C shredder with special coupled shafts to facilitate knife exchange during maintenance and thus reduce downtime
In addition, ANDRITZ installed approach flow systems and broke handling as well as several stock preparation components as part of two OCC lines. The stock preparation systems feed two paper production lines that feature a maximum capacity of 1,434 t/d each and produce high-quality test liner and corrugated paper as their final product.
Also Read: Mondi completes Acquisition of Turkish Packaging Group Olmuksan.
Sun Paper Savannakhet was established in August 2010 as part of the Sun Paper Group, a leading player in the pulp and paper industry, and produces about 800,000 tons of packaging paper per year.