Many of us are familiar with the phrase "reduce, reuse, recycle" from our vocabulary – and today it has become an important factor for brands to reflect these same values in their product's packaging. Not only to help the environment but also to increase brand loyalty among environmentally conscious consumers.
May 29, 2021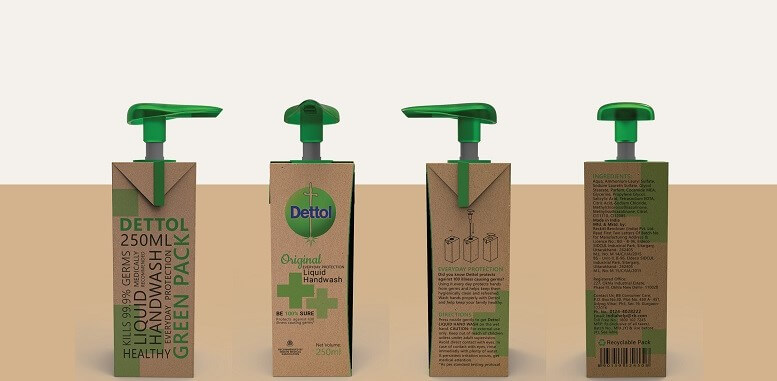 Sustainable packaging has become a higher priority for both brands and consumers — more so than ever before. Consumer awareness is pushing brands to be more socially and environmentally responsible. In fact, implementing eco-packaging into your brand's operations is no longer an option – it's a necessity.
Watch: Exclusive Interviews and News Stories from Pulp & Paper Industry.
Various brands are currently working on the paper bottle to improve their company's sustainability index — this includes Coca-Cola which recently started the trial of its first paper bottle as part of a longer-term bid to eliminate plastic from its packaging entirely. After several years of development, Coca-Cola will now test the bottle on one of its 500 brands—a drink called Adez sold in Hungary.
PepsiCo has also joined the consortium of global consumer goods companies, including Unilever, to further develop and scale the world's first recyclable paper bottle, initially developed by Diageo and Pilot Lite.
Recently, Paper Mart came across an out-of-the-box 'design mockup project' initiated by Akkshit Khattar (MIT Institute of Design-Pune) — a Liquid Handwash Green Pack. The design featured Dettol Handwash Pack mounted with dispensing pump on tetra pack. This design mockup was also featured on World Packaging Design Students 2017. It is not confirmed if this mockup was created for use or tested in the market — but we believe this is a good concept to be tested for sure.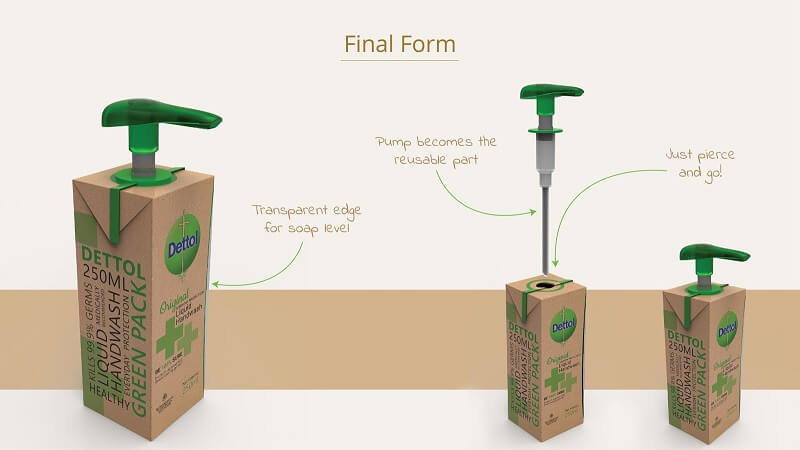 The project was aimed to reduce plastic packaging of everyday household items. The concept is an alternative green packaging for liquid soap dispensers. The packaging completely removes 2 main plastic components, namely the plastic soap container and the refill. The container is replaced with thick paperboard packaging, making refilling as easy as sticking a straw into a juice box.
Also Read: Burger King Rolls Out Green Packaging Pilot Program.
Just like this design concept — more work is needed all around in 2021 and beyond to advance a circular economy.