BTG is a multinational provider of highly specialized solutions for the global pulp and paper industry with a mission to help clients achieve significant, sustainable gains in business performance. The BTG Group recently inaugurated a new India Centre of Excellence in Hyderabad, located at Gowra Fountain Head, Hi-Tech City, as a part of its India Vision 2025. In conjunction with the inaugural ceremony, BTG organized a round table discussion with senior leaders from Indian Pulp & Paper Industry , BTG and Voith Group on "Energy Optimization and Digitalization Opportunities in the Indian Paper Industry."
Paper Mart gained insights from the core team members of BTG Group, to learn more about the new Centre of Excellence, how it came into existence, the leaders' opinions on the Indian paper market, its challenges, BTG's contribution to the paper industry, BTG'S journey in India, industry 4.0 and various other major topics.

Idea Behind the India Centre for Excellence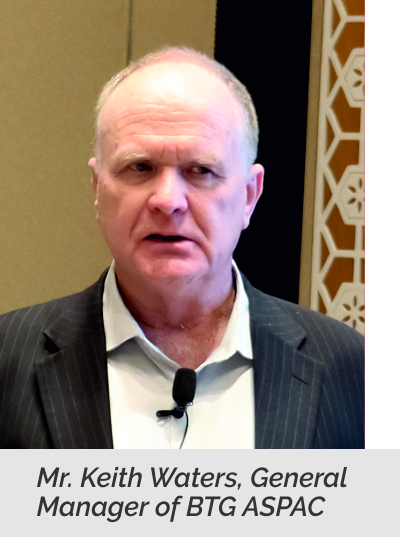 Mr. Keith Waters, General Manager of BTG ASPAC, talked about how the idea behind the center of excellence originated, stating, "Two years ago, BTG reflected on strategic priorities in the region, and, consistent with the rapid growth in the Indian market, we defined our India Vision 2025. As a part of this vision, we identified six elements that reflected our aspirations in India. The establishment of an appropriate facility, staffed by industry specialists and with a technical service capability, to function as a hub from which we could support our customers, was a key requirement. Global, regional and local specialists, including process, software, mechanical, applications, service and digital execution engineers are now based in India and this team will continue to grow. The Centre of Excellence was designed to provide a professional, comfortable and stimulating environment to house the team and visiting customers. Facilities at the COE in Hyderabad include a service centre and research laboratory and training by certified specialists is planned. " Mr. Keith said that "a significant part of this vision is that BTG wants to be the first point of call for customers in the Indian market when they face challenges, and to provide end to end productivity enhancing solutions to the paper industry".
Highlights of the Opening Ceremony
Expressing his happiness at the opening of the Centre of Excellence, Mr. Keith Waters commented, "We were very pleased and proud to have some senior key customers joining us at the opening, along with the entire BTG Asia Pacific leadership and a number of senior specialists from BTG around the world." Mr. Waters gave a walkthrough of the highlights of the event, sharing, "We had a seminar to discuss key challenges for the pulp and paper industry, reflecting our desire to be a provider of innovative solutions to the pulp and paper industry. The format of the afternoon seminar included a welcome by Dr. Juergen Abraham, Voith Paper's President for Products and Services, the division which owns BTG. Following this, we had two expert sessions, one based on energy savings based optimization opportunities, and the other related to the digitalization journey for a pulp and paper mill. We had an extremely interactive session, in which both our specialists and our customers were able to discuss and clarify issues of mutual concern and interest." Mr. Keith also shared a message for the Indian market, wherein he said, "BTG is a partner in solving challenges and supporting our customers to achieve quantifiable process improvement with cost savings. The message that I would like to give is that we are committed to supporting the industry. We are investing in this industry as we definitely see a future; we see that India will be the next growth engine in the Asian pulp and paper industry; and we intend to be here to grow with this industry. Our vision is to remain focused, be present and be agile in this space."
Watch: JMC Paper Tech Launches New Subsidiary JMC Papers
'I am able to compare India with the other countries of similar league like Thailand, Malaysia and Indonesia, and India is getting ahead of the curve compared to the others in terms of adopting digitalization.'
BTG's Contribution to the Paper Industry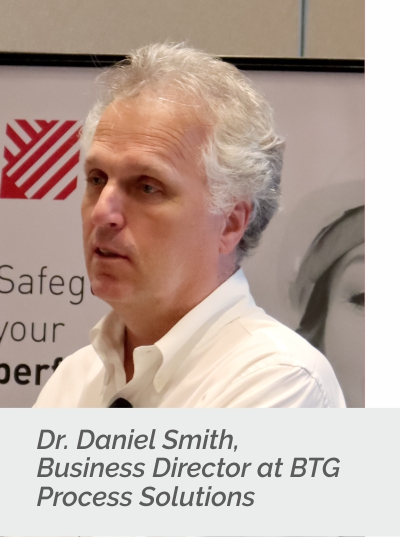 Dr. Daniel Smith, Business Director at BTG Process Solutions, spoke about BTG's services to the paper industry and how their services aid cost savings in the capital intensive paper industry. "Our entire company is driven by helping our customers improve the performance of their business, and that is reflected through our instrumentation, software, and professional services. We bring all our products and knowledge to bear on our customers' problems and help them solve problems and operate more efficiently," said Dr Dan. Having been a part of BTG since 2016, Dr Dan shared his insights on the industry. He stated that though the trend of Industry 4.0 is very new to both the US and India and major industry players are working on how to implement it, there are also people who are active in adopting industry 4.0 and have high level of interest and technical competency in that area. In context of services offered to customers, Dr Dan shared, "From an instrumentation perspective, we provide smart IoT enabled instruments which provide knowledge about the performance of the instrument, help reach a higher service factor, connect our service staff to the customers automatically, and provide more information to the customers about the performance of their assets. We are after connectivity, tying data and people together and helping improve performance." Sharing a message for the Indian market, Dr Dan said, "We have a lot of experience from around the world, since we're part of a global company. We can bring a lot of know-how, support and knowledge to the market. But in the other direction, it works great for us as well, because we've been building our R&D group here in India. Our software development, an integral part of it, is here. So we see great growth potential in the market, and we also see India contributing significantly to the technical development of Voith and BTG. So we envision a great and successful mutual relationship."
Dr Dan talked a lot about the solutions that they implement across the different processes. "We take great responsibility around making sure that when our consumers buy solutions, they also agree on sustaining them. To be entirely successful and provide sustainable economic benefits to our customer, we have to train the people and bring them up to speed, constantly re-train, and bring them to the center of excellence to provide knowledge and expand their knowledge base."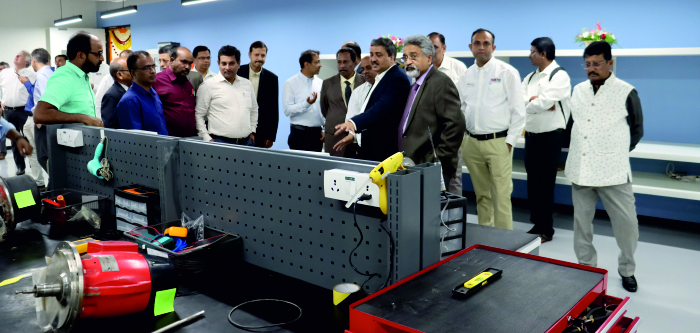 Challenges of Indian Paper Industry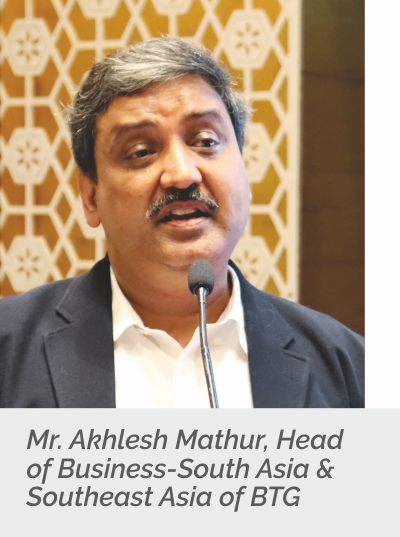 Mr. Akhlesh Mathur, Head of Business-South Asia & Southeast Asia of BTG, speaking of the industry challenges, said, "The Indian paper industry is a complete mix of small, big and medium mills, with organized and unorganized thought processes and infrastructure as a result. Since every mill works on a different thought process, I believe picking and choosing the right partners and investing in them is our challenge because these are resource intensive projects. The second challenge is resource availability at the ground. While the paper industry in India is growing rapidly, the quality resources willing to come to work in the Pulp & Paper industry are not increasing proportionately due to competitive demand from other sectors. We aim to double the size of the organization here and I see getting the right resources as a challenge. Our intention is to leverage this India CoE to train young engineers and provide a stimulating environment for our people to grow in their capabilities. Around 50% of our current India workforce is working on global teams and we expect this to grow.
There is a huge opportunity to optimize various parts of the processes in the paper industry. While we have been successful in optimizing all continuous and batch process with documented savings in terms of raw materials, chemicals and quality improvement, here at the roundtable, we talked about energy optimization with two focus areas. One is how to make the power generation systems more efficient, that is, the steam and power generation more efficient. The second is how to make the heat transfer as steam & power usage more efficient. Across the pulp & paper making processes, there are also projects that BTG and Voith are capable of, to improve the energy efficiency footprint of mills. Taking about resource conservation, Mr Akhlesh mentioned "One of the biggest water users is a pulp mill, and pulp mills have washing optimization programs that save money in terms of how we optimize the washing so that you don't have high carryover in the bleaching but also not dilute the black liquor that is going to the evaporator. These kinds of evaporation optimization are some of the routes that we will be able to impact the water conservation efforts."
Mr Akhlesh added, "We believe there is a huge potential for the Indian Pulp & Paper market to improve their business performance. We believe that BTG has the right tools, capability and resources on the ground to implement these kinds of solutions to the industry. We need to come together and work on specific projects with our customers here to boost their bottom line."
Also Read: ANDRITZ: Electric Storm
BTG's Journey in India: 2009-2023
Mr. Akhlesh Mathur spoke about India's gradual growth in the paper industry. Mr. Mathur stated, "Being responsible for South Asia and Southeast Asia regions, I am able to compare India with the other countries of similar league like Thailand, Malaysia and Indonesia, and India is getting ahead of the curve compared to the others in terms of adopting digitalization. In fact, we have already had a couple of customers that have actually embraced and started implementing our solutions. We are currently running three projects and have three more deals nearly closed." Mr. Mathur talked about how BTG visualizes projects as long-term commitments, sharing, "In all our current and upcoming projects, there is a very clear written documented interest to go for this longer journey together instead of a standard one-time project implementation. Furthermore, we have a pathway where we show clients how they can actually achieve profitable digitalization."
Mr. Mathur said, "Some of the devices that were displayed in the service center are designed from the basics and developed successfully in India with hundreds of units already being sold. And we feel proud about participating in this Make in India initiative, with India being the first place out of Sweden where we have started to do this. As Dr Dan said, India is not only a market for us, but it's also a R&D center, one of the technical nodes and resource hubs for us. We have got software engineers, instrument engineers, applications engineers and global technical support services that are being provided from this office."
Mr. Mathur also spoke on the company's customer-centric approach, sharing that the company views it as partnership or strategic bonds. "We are after true partnership where we not only provide solutions to the challenges that the customers have, but also make it sustainable."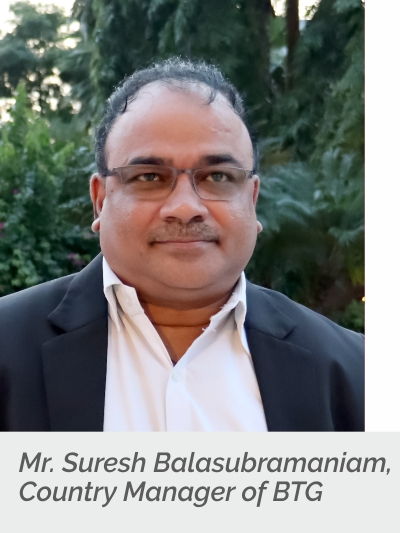 Mr. Suresh Balasubramaniam, Country Manager of BTG, spoke about BTG's journey in India from 2009 till 2023, sharing, "Right since our starting in December 2009 in India, till today being in 2023, BTG is committed to the people. We invest heavily in people and hire people having global expertise as they have to represent global markets in Southeast Asia, Asia and Asia Pacific. In the future also, we will continue to invest in people as we grow in this market. We are a heavily customer focused company and we spend a lot of time with our customers which differentiate us from our competitors." Speaking on their experience in the Indian paper market, Mr. Balasubramaniam commented, "It is interesting to observe the paper market trends from 2009 to 2023, as there have been a lot of ups and downs in the market. Customers faced many challenges during this time. Initially the challenges were solved with technology, but later on as the paper industry progressed, the challenge was to reduce costs. Currently, we are in the optimization phase of the journey, a field in which BTG has a core competency."
"We are investing in this industry as we definitely see a future; we see that India will be the next growth engine in the Asian pulp and paper industry; and we intend to be there to grow with this industry. Our vision is to remain focused, be present and be agile in this space."