GL&V has always offered the industry, products for its varied needs. Their knowledge about the Indian paper industry is good for which they are able to offer the products suited to the Indian conditions. With the launching of their Double Doctoring System for the Indian market team Paper Mart interacted with Mr. Paul Henzell (Global Business Manager – Paper Machine Dewatering, GL&V Canada Inc.) and Mr. Abhay Warhadpande (Managing Director, GL&V India Pvt. Ltd.) seeking their strategy for the Indian market, the benefits of using the double doctoring system & their new facility in Pune.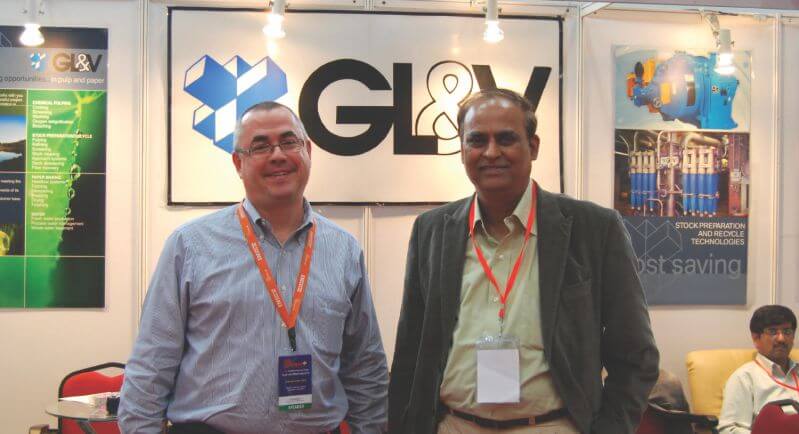 Strategy for the Indian market

To aggressively promote the spare parts business for doctor blades they opened up a new facility in Pune. Giving the reason for the above Mr. Paul said "One of the things that I noticed during my visit to the paper mills in India is that double doctoring systems are not there, especially for the water removal applications i.e. couch roll double doctors. In North American and European markets, when we look at the couch on any paper machine usually 95% of the time it has double doctors".

GL&V is setting up a 5 acre facility near Pune with an investment of about Rs. 8-10 crores lined-up for next two years where they will have 40,000 sq. ft. of factory and 20,000 sq. ft. of warehouse. Now they are targeting to develop market for double doctor blades in India. At the local assembly line they get bulk material and then process it &do the engineering to suit the particular mill requirement. Producing locally has provided them the advantage of maintaining stock and make fast deliveries in the shortest possible time i.e. 10-15 days time. Further they have plans to make India as the base for the South East Asian markets particularly for Thailand, Malaysia, Vietnam & other countries.

Commenting on the benefits of double doctoring system Mr.Henzell said: "Basically the installation of double doctors will help to improve machine efficiency through reduction of sheet breaks and elimination of rewetting. Installing them on the couch can improve dryness after couch by more than 1.5%. So having 1.5% improvement of consistency after couch, sheet is stronger & dryer with reduced sheet breaks through the press section. Depending how that moisture reduction carried through the press, steam consumption can be reduced or even the machine speed can be increased".