In view of increasing the efficiency of the line and optimising the quality of production, Hamburger Containerboard had been associated with Voith's OnPerformance.Lab for more than a year now. With this successful collaboration, the Austrian mill has decided to rely on OPL as a long-term partner.
March 31, 2022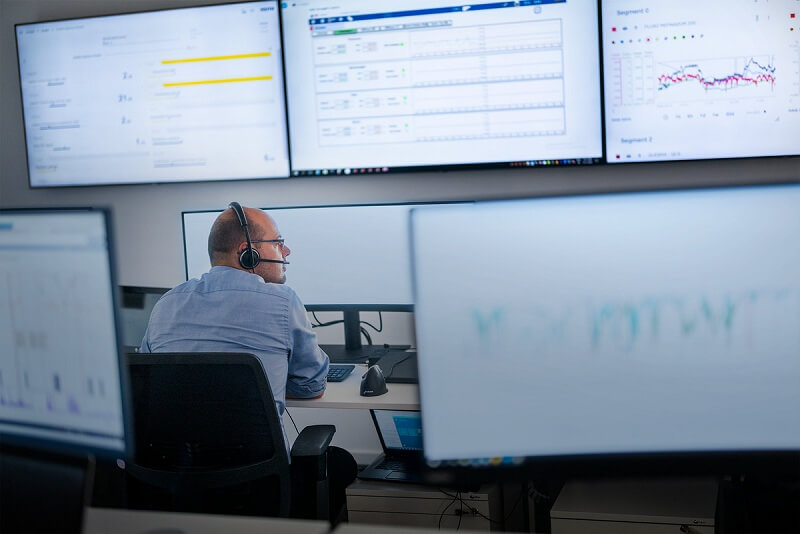 Austria-headquartered Hamburger Containerboard has collaborated with Voith for the OnPerformance.Lab (OPL). With assistance from Voith's OnPerformance.Lab's experts, the containerboard mill has achieved 35 percent faster grade changes, optimised length profile, and more stable processes on the paper machine PM1 at the Spremberg site.
Hamburger Containerboard, a member of the Prinzhorn Group, has the manufacturing capability to produce around 340,000 TPA of paper on the PM1. The line produces white uncoated and coated papers and gypsum board with basis weights ranging between 120-180 GSM. With the aim to enhance the efficiency of the line and optimise the quality of production, the Austrian corrugated paper mill has been associated with OnPerformance.Lab experts from for just over a year.
Watch: Evolution of Paper Based Packaging
The process of the remote optimisation started with accumulating the data of all relevant processes and machine from PM1. The collected data was used by Voith to develop possible solutions for increasing the efficiency of the plant. Later on, the OPL experts discussed the issues occurring on the machine, refined the models, adjusted controller settings, and suggested the pertinent program changes in the customer control system.
David Wötzel, Engineer Automation QCS, Hamburger Rieger GmbH in Spremberg, elaborates, "Thanks to their comprehensive expertise and holistic approach, the OPL experts defined individual and reliable recommendations that stabilised our process and ultimately led to a significantly shorter grade change time. The cooperation was simple, flexible, and smooth throughout the entire period."
The measures that have been implemented are already having a positive economic impact and higher production is now achievable, owing to the OPL system.
Also Read: Voith starts EdgeSaver for significant savings in valuable virgin fibers and energy consumption
Wötzel further adds, "You can simply tell that OnPerformance.Lab is staffed by experts who know how complex the papermaking process is and which solution approaches are individually suitable."
As an outcome of this successful collaboration and positive experience, Hamburger Containerboard will continue to depend on the expertise of the OnPerformance.Lab as a long-term partner.