ICT and ANDRITZ had partnered for the first time in 2001 for the PM 11 tissue production line at ICT Poland and since then they have joined hands for a number of projects across Europe.
February 14, 2022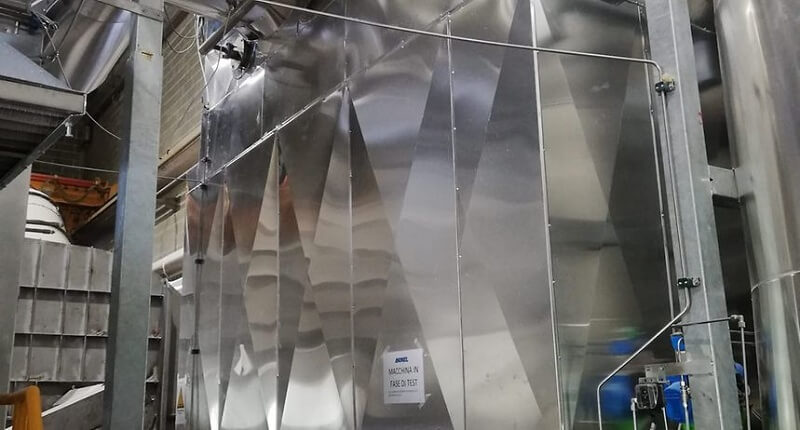 ICT Poland has placed an order for two heat recovery chains from ANDRITZ for the PM12 and PM14 tissue machines for its mill in Kostrzyn in Western Poland. The startup of the heat recovery chains has been scheduled for 2022.
The heat recovery chains of ANDRITZ Novimpianti include a PrimeDry YES Yankee Ecosteam system that produces high-pressure steam by utilising exhaust air from the Yankee hood. The generated steam is utilised directly as motive steam for the Yankee, which lessens the energy costs and carbon emissions.
Watch: Paper Mart News Roundup
With a manufacturing capacity of around 620,000 TPA, ICT is ranked as one of the leading tissue producers in Europe. ICT and ANDRITZ had associated for the first time in 2001 when ANDRITZ had installed the PM 11 tissue production line in Kostrzyn. This was subsequently followed by a number of their partnership projects in Europe.
This order further cements the expertise of ANDRITZ Novimpianti in sustainable drying technology. In 2021, the international technology group had installed a PrimeDry YES at ICT in Piano di Coreglia, Italy.
Also Read: Casalino Carta Srl orders PrimeFlow AT headbox from ANDRITZ
Started in 2001, Industrie Cartarie Tronchetti Poland is located in Kostrzyn, on the border with Germany. The company operates in the tissue market with a range of – toilet paper, kitchen towel rolls, napkins, handkerchiefs, and tissue paper under the Foxy brand and under private labels.