March 8, 2013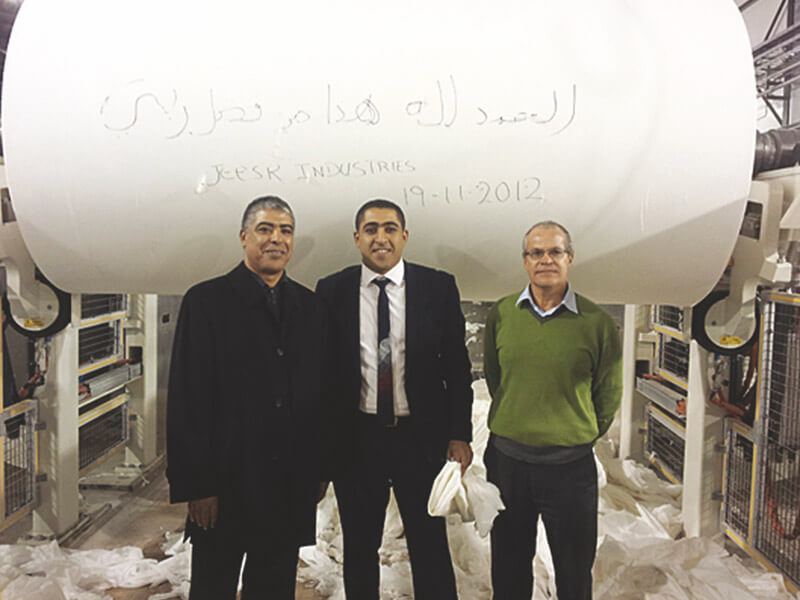 On November 19, 2012, the first state-of-the-art tissue machine in Morocco was started up at Jeesr Industries in Berrechid, close to Casablanca. The Metso-supplied Advantage DCT 100+ line smoothly came on stream according to plan and has been producing high quality paper from the very start.

Metso's delivery included a complete production line with stock preparation equipment, an Advantage DCT 100+ tissue machine and a rewinder and wrapping equipment. The production line is optimized to produce top-quality tissue paper at low energy and water consumption levels. The delivery also comprised an extensive automation package including Metso DNA machine, process and integrated drive controls, and a Metso IQ quality control system with Metso IQ Fiber Weight Measurement.

The new production line is designed to produce around 30,000 tons a year of high-quality facial, toilet and towel grades mainly for the Moroccon market. The raw material for the new line is virgin pulp.

Jeesr Industries is a privately owned company, which is part of the Novatis Group, a producer and supplier of various consumer goods, among others baby diapers, for the Moroccon market.