JMC Paper Tech along with SLMC and Papcel India will explore and provide highest quality of products to the paper mills, and make use of existing network ensuring sustainable development.
July 17, 2019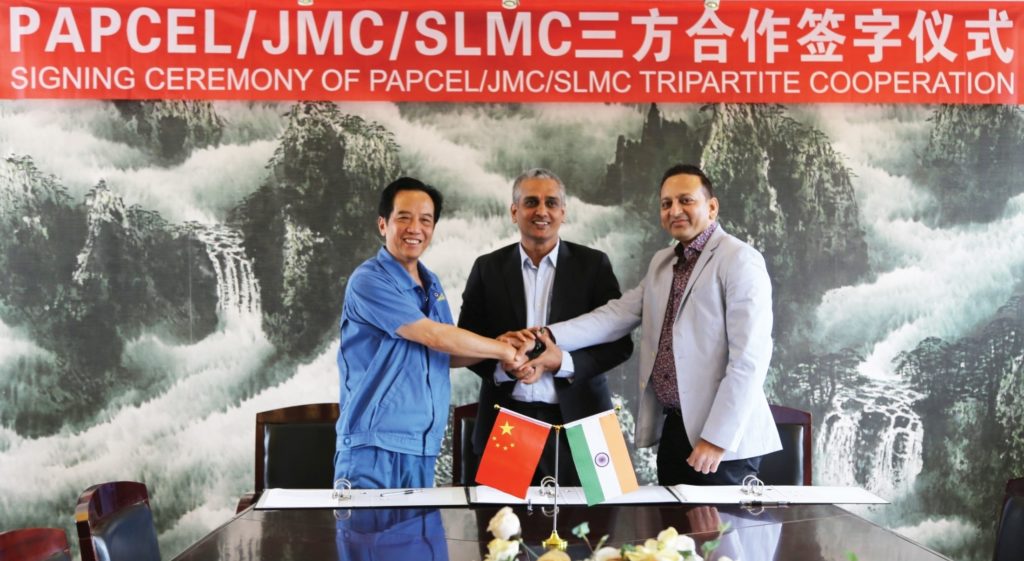 JMC Paper Tech has signed an agreement of tripartite cooperation with SLMC from China and the Czech Papcel India branch. The primary objective behind this successfully signed agreement is to jointly explore and provide the highest quality of products to the paper mills in India as well as neighboring countries. Further, the consensus will also lead to better use of existing resources and networks, ensuring long- term growth as well as sustainable development.
The agreement will herald in a new era for the paper industry in upcoming as well as existing markets owing to the unique propositions that complement each other, by each of the organizations involved and will create a significant impact under the background of the "One Belt and One Road" national strategy.
JMC Paper Tech Pvt. Ltd. is one of the leading suppliers of highly advanced and cutting-edge paper machinery in India. With its state-of-the-art processing equipment and technically experienced team, the organization has positively influenced the paper machinery market of India.
Papcel has a unique focus on project management and manufacturing of high-quality machinery, and are actively involved in the import and export business, with successfully executed projects all over the world. Both SLMC and Papcel have jointly undertaken projects in many countries, with a special focus on the Indian Market, making JMC an important partner for the association.
SLMC is the design and manufacturing enterprise of coating machine, calender and sizing equipment, which represents the highest technical level in China. There are more than 20 customers in India, and enjoy a good reputation in Southeast Asia, the Middle East, CIS (Commonwealth of Independent States) and other regions and countries.