Valmet has been contracted for the rebuild

January 15, 2015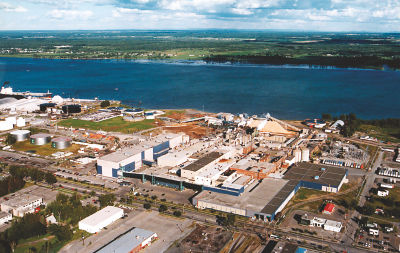 Valmet will modernize a paper machine (PM10) at the Kruger paper mill in Trois-Rivières (Québec), Canada, as the company said in the press release received by Lesprom Network.

Currently producing newsprint, PM10 will be rebuilt using some of the most advanced containerboard manufacturing and automation technology to produce 360,000 metric tonnes (MT) per year of 100% recycled lightweight and high strength linerboard. The rebuilt production line will start up in 2017.

The value of the order is not disclosed. The value of paper machine rebuilds depends on the scope of the delivery. This kind of rebuild is typically valued around Euro 30 million.

The solution for this ~8.4-meter-wide (wire) machine will be fully modernized from headbox to winder to produce linerboard with industry-leading high strength to basis weight properties, and with sheet formation and surface characteristics suitable for high-quality graphic printing for corrugated box plants.

Kruger Packaging L.P. is a Canadian manufacturer of containerboard and packaging products made from recycled fibers.

Valmet Corporation is the leading global developer and supplier of technologies, automation and services for the pulp, paper and energy industries.