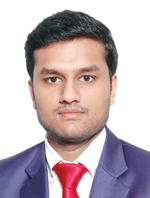 Hong Kong-based Material Sources International Limited (MSIL), a leading trading company in stock lot, discounted paper and prime paper, focuses on providing raw material solutions for printing and packaging industries. The range of solutions it provides includes paper, pulp, BOPP, polyester films, secondary paper, metals and scrap. The company deals with a vast variety of customers – from converters to end-users – and offers quality technical know-how, support and after-sales service. It excels in supplying quality stock lot and discounted paper according to the requirements of its customers. Currently dealing in more than 200 paper grades with the support of its principal company's sixty years experience in paper industry, the company distributes and trades in paper and paper board in over seventy countries all over the world. Its key markets include Asia, Middle East, Africa, South America and Europe.
The Paper Mart team recently had a warm and friendly conversation with Mr. Chirag Jain, Director, MSIL, and gathered several interesting facts about his company. Given below are a few excerpts from this conversation.
Paper Mart: How did MSIL become a global leader in prime and stock lot paper? Take us through the journey of your Company?

Chirag Jain: Becoming a global leader doesn't happen without strenuous efforts. Mere understanding and knowledge are not enough. One should be endlessly resourceful and have the capacity to make things work out the way one wants. We are backed by our rich experience in paper, in delivering the right material at competitive prices. We are committed to customer satisfaction; we provide them with quality materials to build a long-term partnership with them. We have been delivering materials for the last six decades. The company started its stock lot business two decades ago and gradually expanded its business.

Our comprehensive global development, production network and worldwide commercial presence are complemented by a wide range of paper grades – the grades we offer. Presently, we deal in more than 200 grades of paper, covering almost all the grades for printing and packaging industries.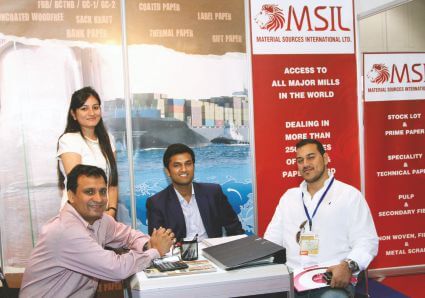 PM: How do you ensure customer satisfaction at MSIL?

CJ: We ensure customer satisfaction by giving them quality material. With quality, support and service as its vision, MSIL tries to give a complete package of satisfaction to its existing and proposed clients to foster trust and confidence in them. We try hard to maintain our impeccable record of total quality. Perhaps this is why MSIL is recognised the world over as a company that tirelessly strives for customer satisfaction in all of its processes. We are known for our unflagging pursuit of excellence.

PM: What is your company's greatest asset?

CJ: Our greatest asset is our employees. They are the backbone of our corporate success. And we do our best to retain the best; we provide them with encouragement and incentives and make them feel that they are an integral part of the company and that without them we can never achieve our corporate goals.