February 13, 2015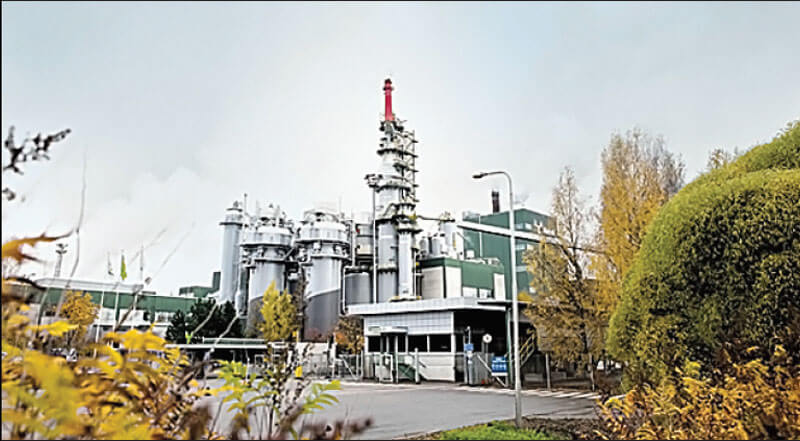 Valmet and Metsä Fibre have signed a letter of intent according to which Valmet will deliver key technology to Metsä Fibre's planned Äänekoski bioproduct mill in Finland. The letter of intent covers recovery boiler, pulp drying line, gasification plant, and lime kiln deliveries. The delivery also includes a mill wide Metso DNA automation system.

The contract is subject to Metsä Fibre's investment decision. Metsä Fibre has announced that if the prerequisites for the investment are met, the decision on the construction of the bioproduct mill will be made during this spring, meaning that production at the new mill would begin in 2017.
The estimated value of Valmet's anticipated delivery, which includes only the core equipment supplied by Valmet, is about EUR 125-150 million.

"This technology delivery for the Metsä Fibre Äänekoski project is a good sign of Valmet's competiveness and technological innovativeness. We are delighted to be able to continue our good and long cooperation with Metsä Group and Metsä Fibre," says Pasi Laine, President and CEO of Valmet.

If materialized, the approximately EUR 1.1 billion bioproduct mill planned by Metsä Fibre would be the largest ever investment in the forest industry in Finland. The mill would have an annual pulp production capacity of 1.3 million tonnes.

Valmet's delivery would include engineering, procurement, supply and construction management of a recovery boiler, a pulp drying line, a lime kiln and a gasification plant.
The planned recovery boiler has a capacity of 7,200 TDS/d (tonnes dry solids a day). The planned pulp drying line will have a trimmed width of 8.25 meters and a capacity of 2,700 Adt/d (air dry tonnes a day). The planned lime kiln has a capacity of 1,200 t/d and will be operated by renewable fuel provided by 87 MW product gas capacity biomass gasification plant. The gasification plant dries bark and gasifies it to product gas.

Metsä Fibre is a world-leading producer of softwood pulp, whose main brand is Botnia. The company's main products are sustainably and cost-efficiently produced bleached softwood and birch pulps. Metsä Fibre has four pulp mills in Finland. Metsä Fibre's sales in 2014 totalled approximately EUR 1.3 billion, it employs some 850 people. Metsä Fibre is part of Metsä Group.