October 19, 2012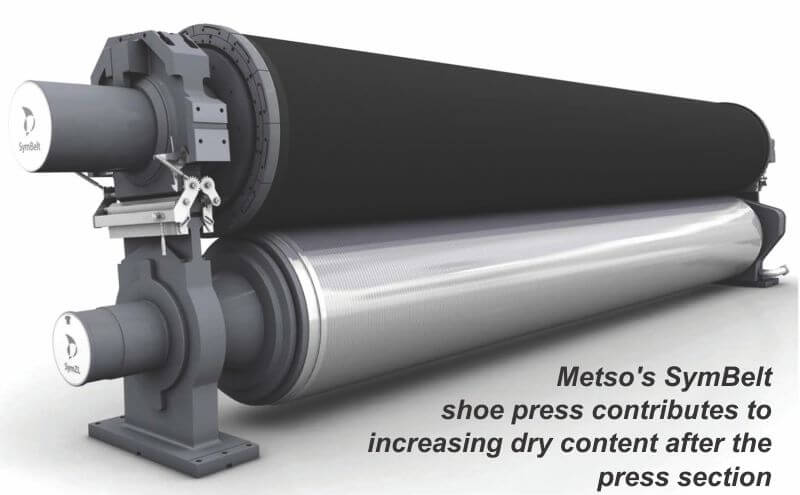 Metso will rebuild the PM 1 cartonboard machine at the Riyadh mill of Obeikan Paper Industries in Saudi Arabia. The rebuilt production line will be fully operational in the middle of 2013. The value of the order will not be disclosed. The main target of the rebuild is to improve end product quality, increase capacity and reduce production costs.

"This investment is aligned with Obeikan strategy to keep the mill up-to-date in technology in order to keep feet within the competitive environment of paper industries," says Mohammed Al-Mowkley, General Manager of Obeikan Paper Industries.

The 3.4-m-wide (wire) PM 1 produces white lined chipboard in the basis weight range of 180-450 GSM at the design speed of 600 m/min. The current annual production level is 170,000 tons and capacity after the rebuild will be 220,000 tons per year.

Metso's delivery will comprise a rebuild of the press section with a new SymBelt shoe press to increase dry content after the press section. The delivery will also include a new curtain coating station with a one-sided gas-heated air dryer. The new multilayer curtain coating unit adds two coating layers to the web at the same time in a non-contact operation with no speed restrictions. Metso will also take care of installation supervision, commissioning and start-up of the rebuilt machine.

Obeikan Paper Industries is a subsidiary of Obeikan Industrial Investment Group Ltd. It primarily involves in printing and packaging, education and publishing businesses. The company was incorporated in 1983. Obeikan Industrial Investment Group Ltd. is headquartered in Riyadh, Saudi Arabia.