With this association, Papcel is very much focused on the quality of the product, faster delivery, reliable services and cost competitive price.
Papcel is operating in India through its subsidiary Papcel Pulp and Paper Technology Private Limited since 2013. The company has been growing year on year on sustainable basis. With the experience of more than half a decade and observing the potential in India and the nearby market, Papcel has decided to strengthen the Indian organization in terms of engineering, sales, supply chain management activities in coming years.
Papcel Pulp and Paper Technology Private Limited had carried out engineering work for silent drive modification for International Paper APPM. Papcel has also started receiving repeated orders from esteemed organizations.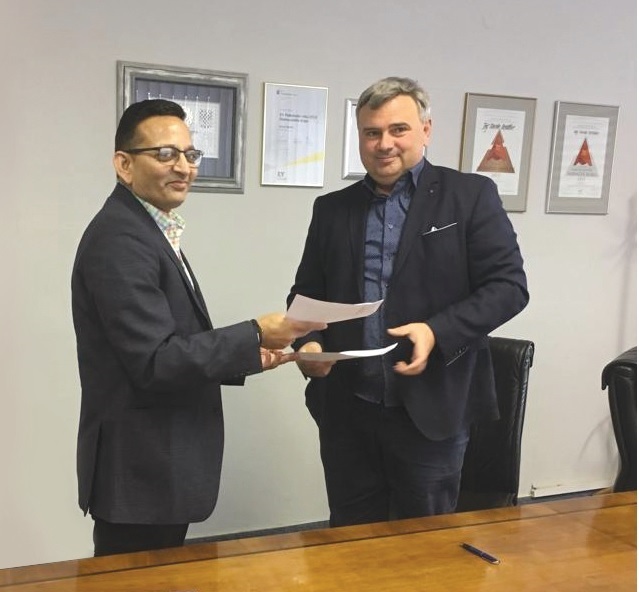 JMC Paper Tech Private Limited is the fastest growing and renowned machinery manufacturer in India.
India is one of the fastest growing economies and its GDP is in the range of 7.3 percent. It is expected to increase in many folds in coming years. Indian market is booming and it has been evaluated that an approximate investment of EUR 500 million in pulp and paper industry every year is needed to meet the growing demands of various grades of paper and board. This investment will enhance the performance of existing machine in terms of capacity, improve the quality, utility input (power, steam and water) reduction, save fiber, as well as installation of few new paper and board mills of high capacity.
In coming years, Papcel has decided to make India as its manufacturing hub, and expand the footprint to nearby country as well as global market over a span of 3 years. Necessary steps to increase the human resources are underway.
To achieve its goals, Papcel has collaborated with JMC Paper Tech Private Limited with a long-term vision of achieving greater heights in coming years together. Workshop facility in JMC will be equipped with state-of-the-art equipment and space for additional production capacity. Also, a further expansion in the same location is expected. The location of workshop and access to the seaport plays an important role for Papcel to focus on developing India as a global manufacturing hub in coming years in collaboration with JMC Paper Tech.
Papcel associate, JMC Paper Tech is taking part in the renovation of Nepa Paper Machine in terms of service activities like dismantling and erection. Synergies among both the companies are in executing the projects in EPC basis as well maintaining long term business relationship with the cluster members across the globe. Both the organizations are looking forward for new era and to serve pulp and paper industry in India as well as global market in a big way.