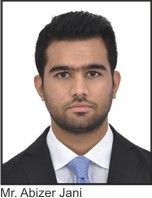 Paper Link International Fzco, Dubai, has been in operation for the last fourteen years. The company started in a small way: It took dealership of ITC Limited, India (Paper Boards and Specialty Papers Division), representing them for UAE and Bahrain. As the demand of Food Board, Duplex Board, Cup Stock and other packaging grades increased on the market, Paper Link added more customers and took up dealership of Gayatrishakti Paper Boards Limited, another Indian paper mill that makes quality packaging grade Duplex Boards.

Paper Link International Fzco also started supplying secondary fiber (waste paper) to various paper mills in India and other countries, such as China, South Korea, Indonesia, Thailand, Pakistan and Bangladesh. It also acquired the required license from AQSIQ for exporting waste paper to China. Waste paper sourcing was expanded to Europe and USA apart from Middle East countries, namely Saudi Arabia, Kuwait, Algeria, Yemen, UAE and Bahrain. Paper Link currently has its own offices in Dubai and Kuwait and representatives working in Saudi Arabia and Sweden.

During 2011, Paper Link International Fzco also started trading in Kraft paper from its warehouse at Dubai Industrial City in Dubai and also took up dealership of renowned Kraft manufacturers such as Rand Witney & IFP in USA and Ruby Macons Ltd. in India, which is the Indian subsidiary of multinational, Mead Westvaco. From 2012, Mr. Abizer Jani has taken charge as Director. He is in charge of marketing and currently takes care of the sales of finished paper for UAE and other GCC countries. Mr. Abizer received his BBA degree from Pune University and has done his MBA (Family Managed Business) from S. P. Jain Institute of Management, Mumbai. With his dynamic leadership and efforts in marketing, Paper Link is now successfully commanding a sizable share of the UAE market for Food Board, Duplex Board, Kraft Liner, White Top Kraft Liner, Cup stock, etc.