The 14th edition of PAPER-ME, a premier event for Africa and the MENA region for pulp, paper, tissue, and paperboard industries, took place at the Egypt International Exhibition Centre (EIEC), Cairo.
The 14th edition of PAPER-ME concluded with huge success on 5th September 2022. Touted to be one of the MENA's largest events covering the wide spectrum of paper, board, tissue paper, disposable hygiene products, packaging, and printing industries, PAPER-ME 2022 was held at Egypt International Exhibition Centre (EIEC) in Cairo, Egypt from 3rd-5th September 2022. More than 40 countries visited the exhibition.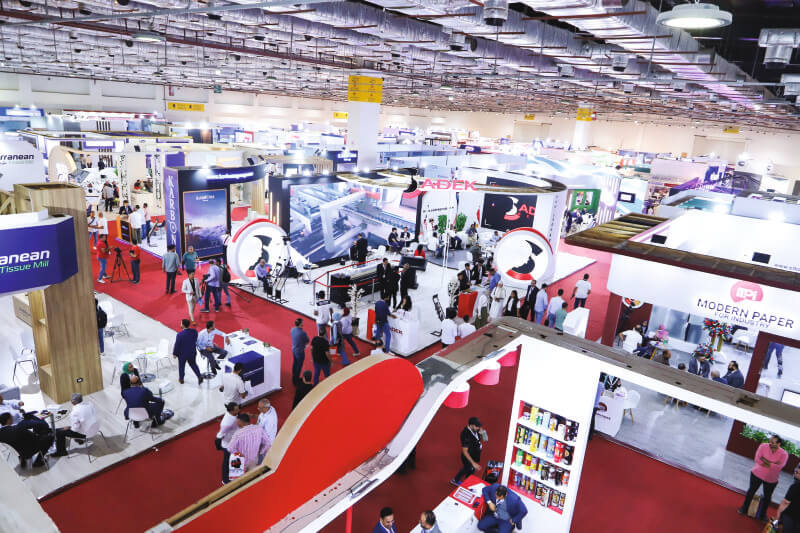 The event saw participation from countries such as – Egypt, India, South Korea, the USA, Brazil, the UK, Italy, the Netherlands, Sweden, Spain, France, Germany, Finland, Denmark, Slovenia, the UAE, Qatar, Oman, KSA, Turkey, China, Taiwan, the Czech Republic, and Austria.

Watch: IVAX Paper Chemicals Interview
The EIEC Centre spans approximately 11,000 sq m. The exhibition is organised by Nile Trade Fairs since 2009. Right from its inception, PAPER-ME has made its mark as a sought-after event for prominent international and local exhibitors to meet face-to-face with manufacturers, professionals, and suppliers interested in the latest innovations, equipment, paper machinery, pulp, paper, cardboard, tissue, chemicals, printing, and packaging technologies.
Also Read: CII Organises Conference on Water Management in Pulp & Paper Industry

The Paper Middle East Exhibition is regarded as one of the most highly regarded platforms for paper industry players who are looking forward to an international expansion of their products across and beyond the MENA region. The show offers its exhibitors various opportunities to meet and network with regional as well as international traders and manufacturers who consider it a "must-attend event".